A Golden Opportunity for a Healthier Future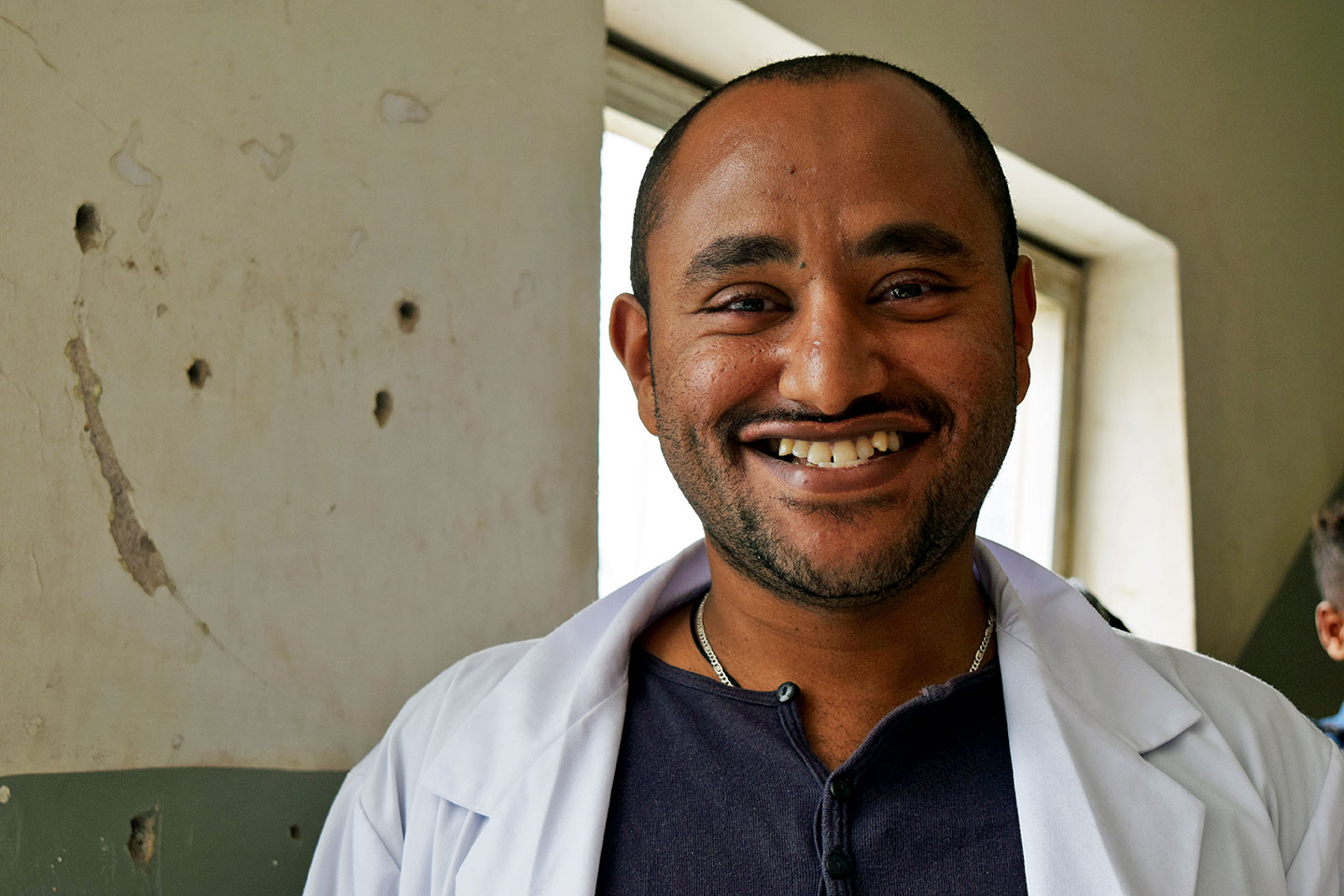 By: Dr. Thomas Mekurta
Hometown: Addis Ababa
School: St. Paul's Hospital Millennium Medical College
Year: 3rd Year Resident
Q: How does an integrated curriculum compare with the traditional approach present in other schools?
Dr. Thomas: Before the integrated curriculum and approach that CIRHT uses, family planning was only handled by nurses and midwives, and doctors were not involved. Now, teams of residents, physicians and midwives work together to help clients. We have general physicians and champions who are dedicated to serving women and providing them with the services they need and want.
This teamwork is important because we were missing a golden opportunity to help women understand their options. Before integration, many women left the hospital after giving birth or after an abortion without having any additional understanding of family planning methods. Now we are able to counsel women during this critical window and they can choose what they want based on their needs and lifestyle. Women are now much more willing to accept family planning, and after delivery, most leave with an implant or another long-acting method. It shows how much unmet need there was before training for reproductive health services was integrated into the curriculum.
Q: With this new insight, how are you approaching clients differently?
Dr. Thomas: You hear so many bizarre myths about family planning, but they're very common among clients. Some people think the IUD will infect their brain or have other dangerous consequences. By spending more time counseling patients, I think more about the client and her background and I am more prepared for the types of questions or concerns she might have.
The abortion process is also different. Before integrated care, I might be called to give abortion care and leave once the service was complete. Later the client would receive family planning counseling—but from a nurse. Many of the techniques haven't changed, but there is a difference in how we counsel patients and how we give information. Now, the doctor performs the service and stays to counsel the patient on her options.
Q: Do you see an opportunity to expand CIRHT's approach?
Dr. Thomas: When I was a third-year student, I did not have this type of integrated reproductive health training, so I didn't know as much about family planning services as the students here now. I wasn't familiar with women's rights or how the availability of these services impacts the community. This is a great opportunity for medical students to see how all these elements fit together before becoming general physicians.
As a country, Ethiopia has a high maternal mortality rate and I believe the best way to tackle this is through family planning. If this program expands nationwide, it will have a huge impact on the quality and availability of services in Ethiopia. Currently, most of the pregnancies we see are unplanned, but we hope that soon all women who are pregnant are those who really want to be pregnant. With this training, I believe we will be best prepared to help our clients and make a difference.