High-Fidelity Lapsim Training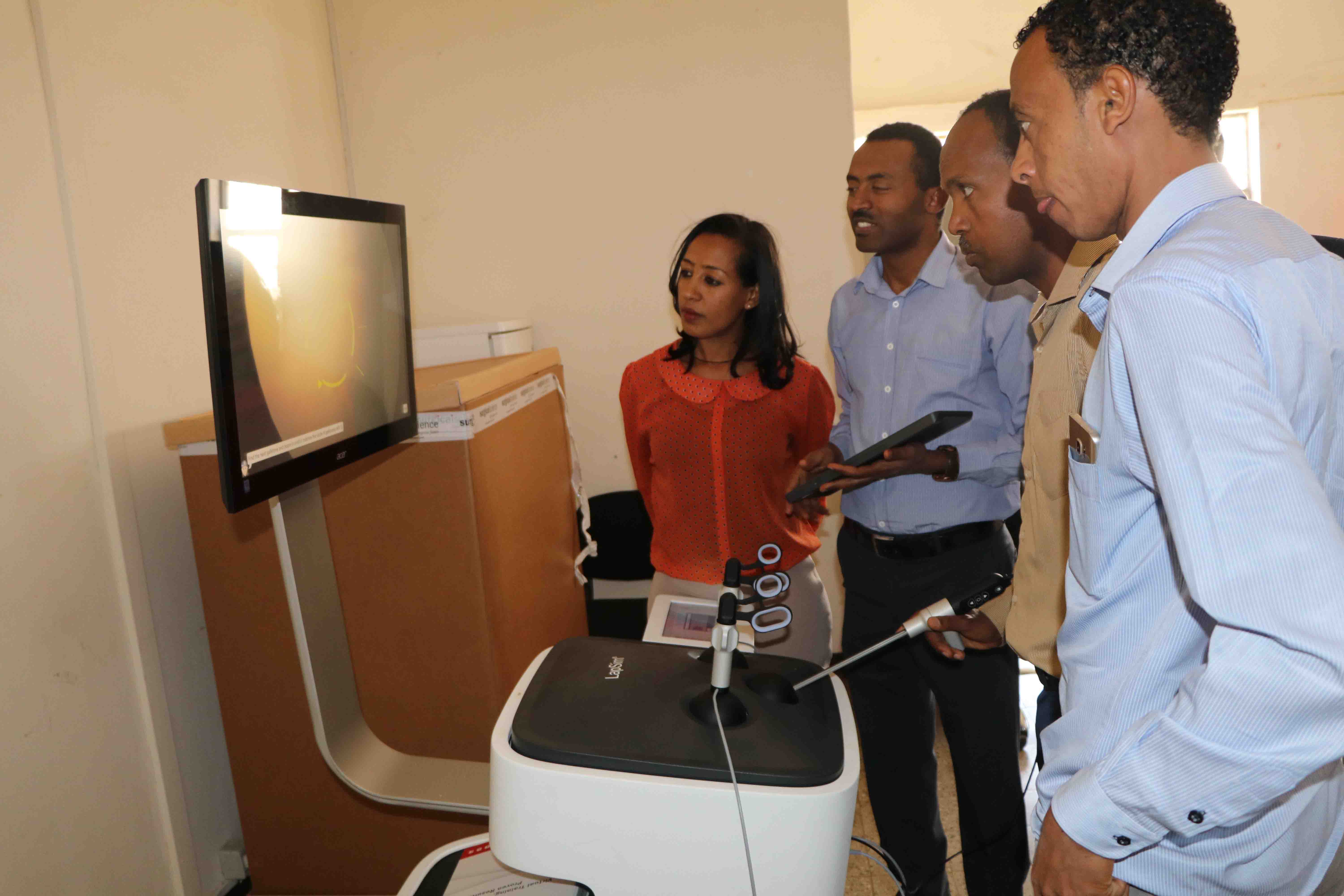 Improving laparoscopic surgical services is one way in which CIRHT is supporting its 10 partner university medical schools and their associated teaching hospitals. Skills training using advanced and basic "lapsim" devices is being introduced in the skill labs of all 10 institutions. and training c surgical service and skill training. In establishing better Ob-Gyn training, CIRHT has created access to Lapsim simulators in the skill labs of 10 universities in Ethiopia.
Our Ob-Gyn Departments will actually save time, create access to many more procedure trainings, and use safe technology to give RH and FP skill training to residents. – Dr. Eskinder Kebede (AAU)
Following the provision of lapsim simulators themselves, CIRHT organized training of trainers, and supported the first rounds of engaging students. Another aspect is teaching the maintenance and ongoing service of the lapsims, so they can be used for many years to come. The hi-fidelity simulation-based training allows students to experience a wide variety of different clinical scenarios, which has been proven to be one of the most efficient teaching aids for laparoscopic interventions. Those interventions ultimately improves the reproductive health and lives of women and girls who expect quality comprehensive family planning services.