Enhancing Competencies of Medical Graduates in the Provision of Contraception and Pregnancy Termination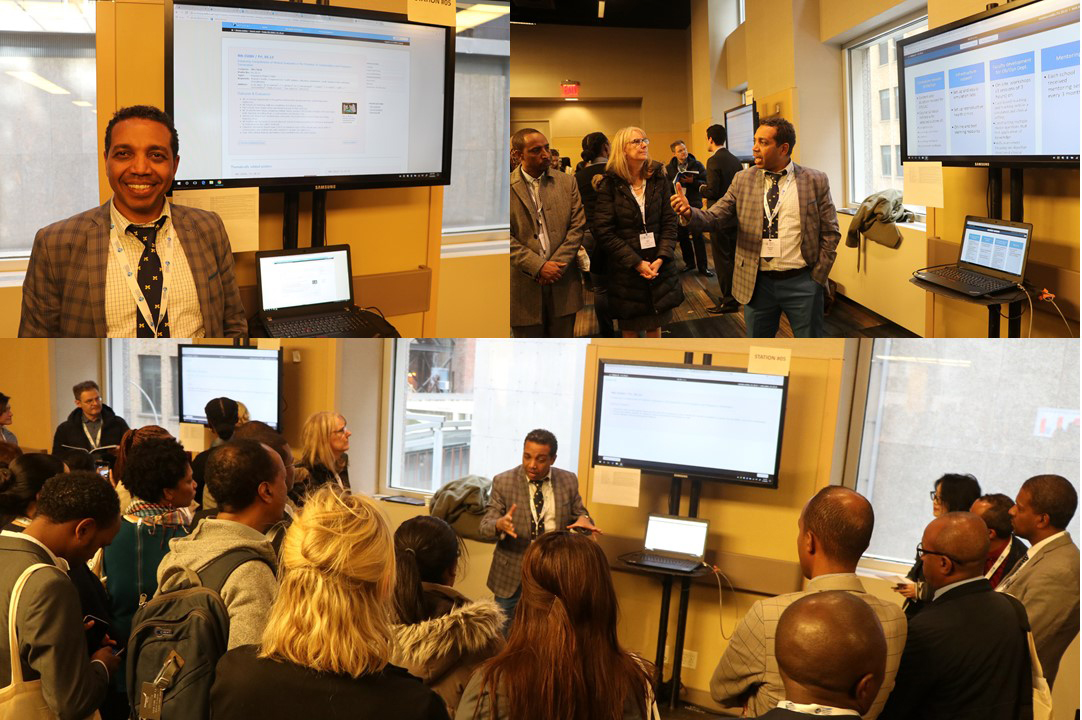 Solomon W. Beza1, M. H. Damtew1, F. G. Birhanu2, B. G. Gebremeskel3, T. Endale4, Y. R. Smith5, J. Hall6, L. T. Gebremedhin7
1CIRHT-Ethiopia, Addis Ababa/ET, 2CIRHT, ETHIOPIA, Addis Ababa/ET, 3University of Michigan, Ob/Gyn, CIRHT, Ann Arbor/US, 4CIRHT, Vienna/AT, 5University of Michigan, CIRHT, Ob-Gyn , Ann Arbor/US, 6University of Michigan, CIRHT , Ann Arbor/US, 7University of Michigan, Ob/Gyn- CIRHT, Ann Arbor/US
Program/Project Purpose
Ethiopian medical students often graduate without acquiring requisite contraception and pregnancy termination competencies. Traditionally, teaching was predominantly didactic, without hands-on training in a clinical or simulated setting. Most Obstetrics-Gynecology (Ob-Gyn) faculty lacked teaching and student performance assessment skills, and the medical schools did not have clinical skills/simulation labs.
With the aim of improving competency of medical graduates in contraception and abortion care, the Center for International Reproductive Health Training (CIRHT) at the University of Michigan designed a program to integrate content into the Ob-Gyn curriculum of ten medical schools in Ethiopia beginning in February 2015.
Structure/Method/Design
The curriculum was revised and a detailed course syllabus outlining competencies, learning outcomes, content, teaching and assessment methods was developed. CIRHT designed on-site faculty development workshops for all the Ob-Gyn faculty and residents on essential skills in teaching and assessment. Three sessions each lasting 3 hours included 1) writing and teaching skills for case-based learning 2) constructing multiple choice questions (MCQ) that test application of knowledge using resources of National Board of Medical Examiners of US, and 3) skills assessment focusing on objective structured clinical examination (OSCE). Each of the sessions had interactive presentations followed by practice with feedback. CIRHT also developed a clinical skills lab at each site. Schools received at least two follow-up mentoring visits.
 Outcome Evaluation
 All schools have implemented the revised integrated curriculum and 8 of the 10 schools have begun teaching skills in a simulation setting. Five schools have begun using case-based learning in their teaching. Students are now rotating at family planning and abortion clinics across all schools.
All the ten schools have begun preparing MCQ items of which 50% test higher order learning. All use log books for formative assessment to track progress and give feedback. OSCE is also introduced in four of the schools.
Going Forward
Continuous follow-up with planned mentoring and evaluation is necessary to ensure training and curriculum is translated into practice.
Source of funding 
Supported by an anonymous donor through CIRHT at U-M.
Key Words: Health Systems, Women's Health/Empowerment, Education