New Center of Excellence to Sustain Improvement in Access to Contraception and Comprehensive Abortion Care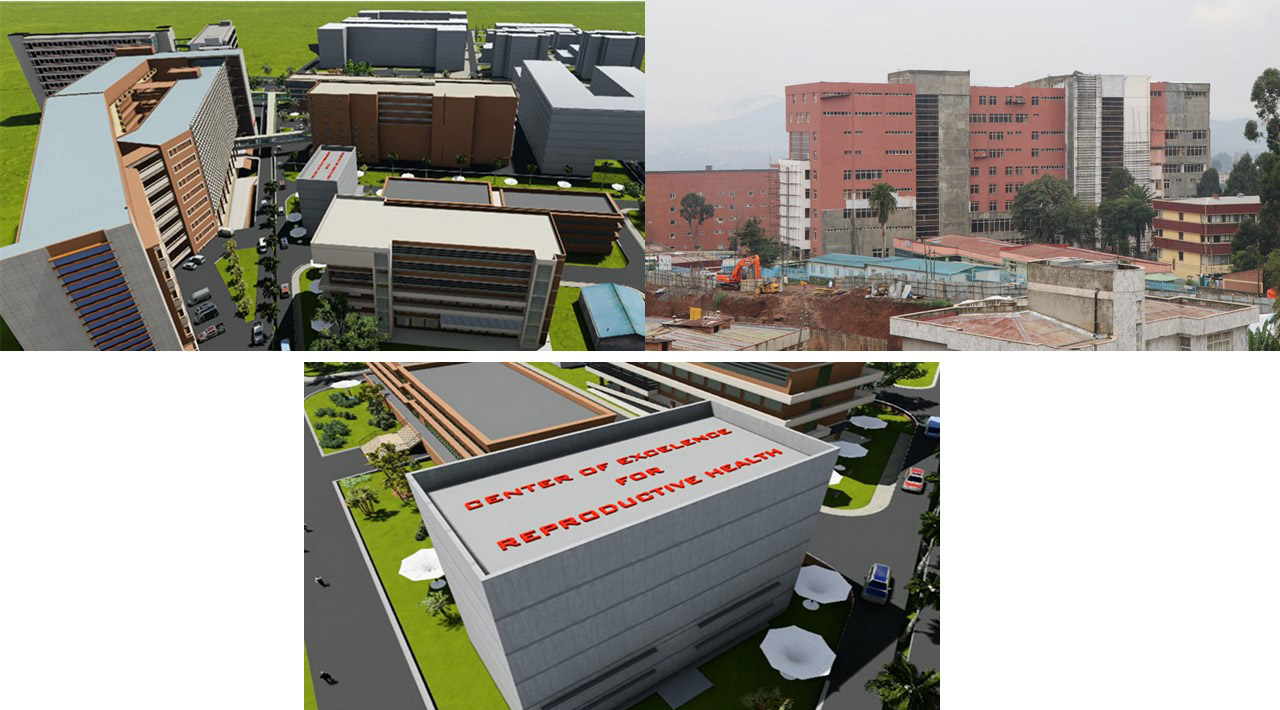 A new Center of Excellence (CoE) for family planning (FP) pre-service training will be established at St. Paul's Hospital Millennium Medical College (SPHMMC) in Addis Ababa. The goal of the Center will be to serve as a regional hub for training faculty, fellows, residents, and medical and midwifery students from across Ethiopia, East Africa and the greater "Global South," in which many health systems are confronting the same challenges with maternal health, FP, contraception and Comprehensive Abortion Care (CAC). The Center for International Reproductive Health at the University of Michigan (CIRHT) will coordinate the establishment of the Center, including curriculum development, training facilities, and construction of a dedicated building on the SPHMMC campus.
Once established, the CoE will provide women-focused clinical training, faculty development, and research mentoring. An updated and expanded Michu ("comfort") FP clinic will be housed at the facility, which will also be adjacent to the new maternal health building at St. Paul's Hospital.
"The Center of Excellence will be a place, and an institution, that excels at Sexual and Reproductive Health, producing the best-trained professionals who will provide outstanding clinical results and research, which will inform evidence-based policy and a virtuous circle of better women's health care," said CIRHT Program Director and Ethiopia Country Representative Mengistu Hailemariam.
A cornerstone of the program is the Family Planning fellowship at SPHMMC, which will begin in October 2017 and will prepare future faculty and mentors for the CoE. Each of the Fellows will spend one year in an assignment at the World Health Organization headquarters in Geneva, working on global policy, advocacy, leadership, research and guideline preparation pertaining to reproductive health in general and FP and CAC in particular.
After an initial project with SPHMMC, CIRHT has expanded to partner with a total of ten universities in Ethiopia since its inception in 2014, working on curriculum development (which helped create a national FP curriculum), promoting research (with training and mentoring on methods and techniques), and establishing capacity-building facilities (simulation labs and Michu clinics) for medical and midwifery students. St. Paul's graduated its first class of Family Planning residents focused on a stronger FP and CAC service environment in 2016.
The CoE is an extension of all of the work CIRHT's partners have been able to accomplish, and is being built with sustainability at its core. SPHMMC will drive the functionality of the Center and its curriculum.
SPHMMC Provost Zerihun Abebe said the entire community would be involved with the CoE. "We have a clear vision of our mission, values and targets, and we are all committed to promoting them through the Center's work."
One element of that vision is for the CoE to be a hub for training faculty and students from other African countries. "The more we can expand our high-quality services, at the Michu and in academics, the better we will be able to be a resource for others and support their own abilities to provide better care. Then we have a pipeline for the future," Dr. Zerihun said.
Dr. Feiruz Surur, head of the SPHMMC Department of Obstetrics and Gynecology, said, "The Center of Excellence will exist for the entire faculty at St. Paul's, and for that matter from other institutions, in OB-Gyn – nurses, midwives, doctors, students and residents. There is an interest, curiosity and zeal for this next step among the faculty."
Dr. Feiruz said a culture of research had taken hold at SPHMMC. "It used to be one of our weaknesses. It is getting better and I would say almost all of the faculty are now involved in one way or another. The CoE will take that activity to another level.  It's something that can really distinguish St. Paul's."
The building will be a part of ongoing construction for the new St. Paul's master plan, which includes a new cancer center among other initiatives.
While the Center of Excellence will be in its own premises, CIRHT Managing Director Janet Hall said, "It's more than a building. The people who pass through it will become national and international advocates for family planning care. That result goes way beyond bricks and mortar."