New Family Planning Clinic in Kigali Serves Women and Girls… and Pre-service Education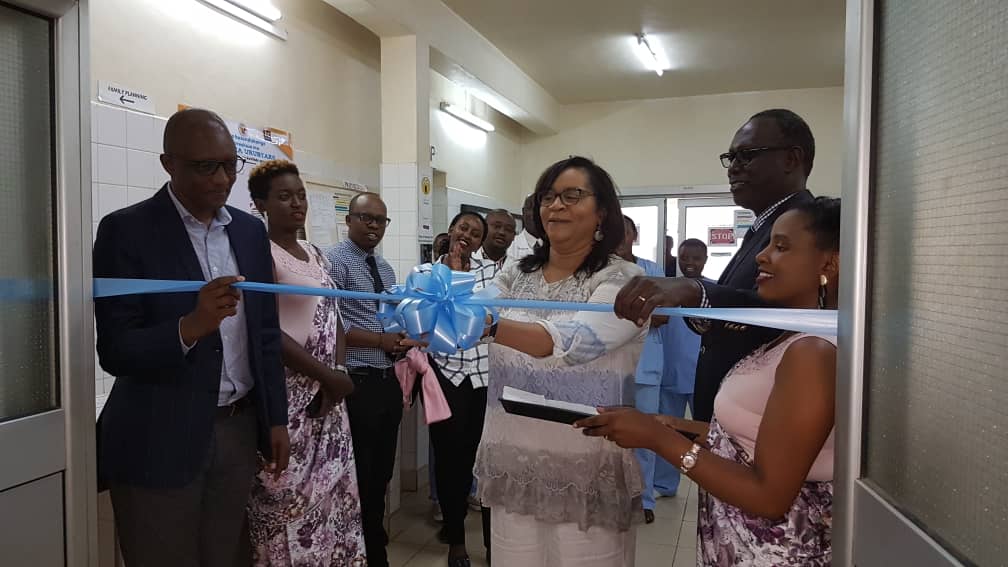 A new family planning clinic at the Centre Hospitalier Universitaire de Kigali/Universuity Hospital Center of Kigali  (CHUK) will enhance service to the women and girls in the area and also preservice education for doctors, nurses and midwives at the University of Rwanda. In collaboration with the Center for International Reproductive Health Training  at the  University of Michigan (UM-CIRHT) and the RHR Project at Eagle Research Center, the clinic opened its doors May 16, 2019, with new equipoment and three refurbished rooms within CHUK.
Students on clinical rotation will work with the OB-GYN and nursing faculty to provide contraception and comprehensive abortion services to the clients, services which previously had not been supported at the facility.
Some 50 people, including Prof. Theobald Hategekimana, Director General of CHUK, Professor Stephen Rulisa, Dean of the School of Medicine and Pharmacy, and Janet Hall, Managing Director of UM-CIRHT, attended the opening ceremony. The clinic is an integral part of the reshaping of the pre-service family planning and abortion curriculum being taught across the University of Rwanda at it sites across the country.
For more photos, click here