Prevalence of domestic violence and associated factors among pregnant women attending antenatal care service at University of Gondar Referral Hospital, Northwest Ethiopia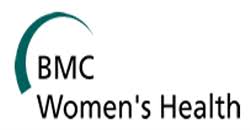 Elfalet Fekadu, Getachew Yigzaw, Kassahun Alemu Gelaye, Tadesse Awoke Ayele, Tameru Minwuye, Tinsae Geneta and Destaw Fetene Teshome
BMC Women's Health 
2018 
18:138
Background
Domestic violence during pregnancy with its many negative fetal and maternal outcomes is a common public health problem all over the world. Nonetheless, the problem is not well investigated and understood in Ethiopia. Hence, this study aimed to assess the prevalence of domestic violence and associated factors among pregnant women attending the University of Gondar Referral Hospital antenatal care (ANC) services.
Methods
A hospital-based cross-sectional study was conducted from March–May 2016. A total of 450 pregnant women who visited the clinic were included in the study. A systematic random sampling technique was used to select study participants, and a pretested structured questionnaire was employed to collect data. The WHO multi-country study on women's health and domestic violence against women was used to assess the violence against pregnant women. Descriptive statistics such as means, frequencies and percentages were computed. A multivariable logistic regression analysis was carried out to identify factors associated with domestic violence, and variables with p-values < 0.05 were considered as statistically significant.
Results
Of the total pregnant women surveyed, 58.7% were victims of at least one form of domestic violence during pregnancy, emotional violence being the most common (57.8%). The multivariable logistic regression analysis showed that house wives (adjusted odd ratio (AOR) = 3.43, 95% CI: 1.63, 7.21), women with no salary of their own (AOR = 3.37, 95% CI: 2.14, 7.95), partners' daily use of alcohol (AOR = 4.59, 95%CI: 1.82, 11.56), women who believed in women's rights to decide to be pregnant (AOR = 1.77, 95%CI: 1.18, 2.89), and women who disobeyed their partner (AOR = 2.36, 95%CI: 1.37, 4.07) were found to be positively and significantly associated with domestic violence during pregnancy.
Conclusion
A high proportion of pregnant women experienced domestic violence during their pregnancy. Being a housewife, poor income status, partners' use of alcohol, unwanted pregnancy, and disobeying of the women to their partner were factors associated with domestic violence during pregnancy. Evidence based female empowerment, especially the empowerment of women without income of their own, partner education and positive relations between partners are very important to minimize the problem.