July 2018 News Review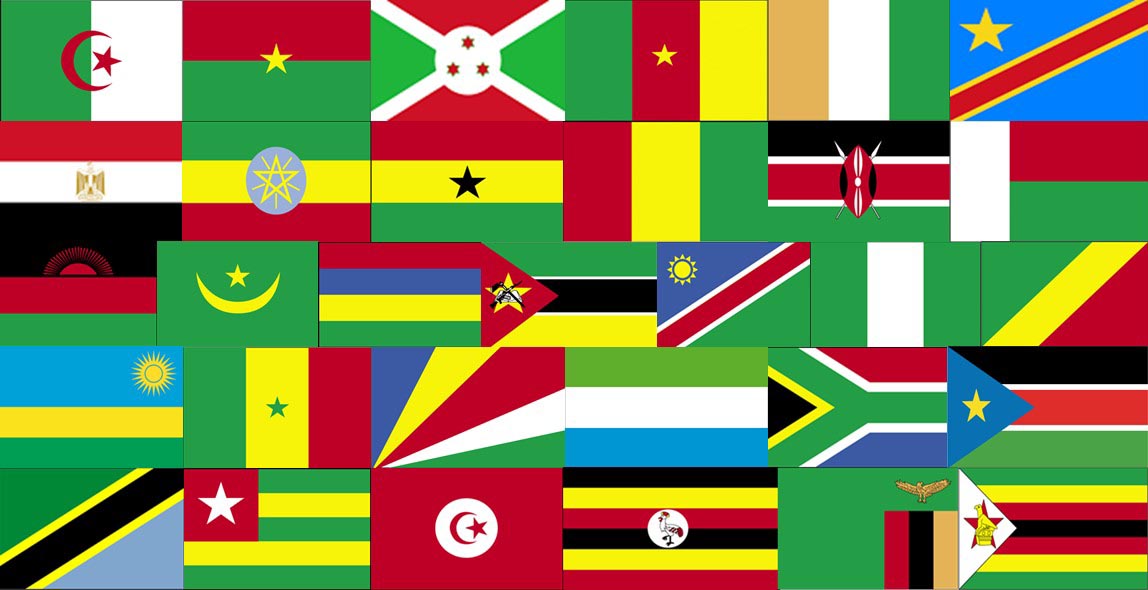 For full email version click here
World Population Day Generates dialogue about Family Planning as a Human Right
The theme of this year's World Population Day was "Family Planning is a Human Right", which "means big progress for the Sustainable Development Goals" and "sustainable economic growth." It represents "One investment, many returns."
Marking the day generated calls in the press and by governments for improving access to family planning in many African countries, including initiatives in among other places Zimbabwe, Tanzania, Guinea, Namibia, Cameroon, and Burkina Faso, where immediate postpartum contraception is being promoted. The news listings below show dozens of articles about national strategies and investments.
A UNFPA report speaks of how family planning is "liberating" for women in rural Ethiopia. In Sierra Leone, it is a "key to development." The governments of Algeria and Egypt are struggling with the consequences of overpopulation and acknowledging the role family planning can have to boost the health and development of their populations.
With so much lip service to its value, nevertheless implementation can be a struggle: Malawi public hospitals run out of contraceptive drugs, which is also the case for clinics in Uganda. In South Africa the question is whether the shortages are "intentionally caused by Big Pharma."
A symposium at the Wilson Center noted "Fully addressing the unmet need for family planning would reduce the number of maternal deaths by about 76,000 per year." And it would save money too: "For each additional dollar invested in family planning, the health system saves $2.20 on pregnancy-related care. The cost of preventing an unintended pregnancy through family planning is much lower than the cost of providing pregnancy and maternity care."
In Nigeria, effective family planning "can reduce maternal mortality by 40%." And two newspapers noted another advantage: We No Longer Deny Our Husbands Sex, Kudos To Family Planning – Lagos Mothers, according to The Independent and The Whistler posts: I Now Enjoy My Sex Life, Thanks To Family Planning.
A satirical glimpse of a scary, dystopian future can be seen in this video about "The Department of Reproductive Control."
Abortion law debates
Amnesty International updated its policy on abortion, calling on "States not just to decriminalise abortion, but to guarantee access to safe and legal abortion in a broad way that fully respects the rights of all women, girls and people who can get pregnant." FIGO simply states: Reproductive Health should not be a Political Football.
In DRC, legal access to abortion is growing, as the country's implementation of the Maputo Protocol is being promoted in the media. Movement and debate about liberalization of laws took place in Madagascar, Malawi, and Côte d'Ivoire. An article from Zimbabwe noted that country's restrictive laws have not led to a reduction in unsafe abortion, which number 70,000 per year and can be attributed to some 16% of maternal deaths.
A specific case in Kenya, in which a teenager died from an unsafe abortion (one of the estimated 465,000 illegal abortions performed in the country per year), brought abortion the issue of access to the high court. It's another case that shows that laws alone cannot provide women and girls with the healthcare they need. The same is true in South Africa, where "backstreet abortions are rife" and an article describes "Durban's abortion abyss."  The Social Development on Abortion and Reproductive Justice conference convened to look at how to address the non-legal barriers.
Latin America, which has the world's highest abortion rates, is seeing some small gains in rights undermined by "conscientious objection," and "offer a look at what America could look like if Roe is struck down," with challenges to laws in Brazil, Chile, and Argentina.
While in Malaysia women and medical professionals face imprisonment for infanticide, in next-door Indonesia the country's laws are under scrutiny after a teen who was raped by her brother was imprisoned for having an abortion.
Wales legalized "take-home" abortion pills; Queensland is poised to decriminalize abortion; protests continue in South Korea, Poland and Belgium.
The attention in the United States is on the next Supreme Court nominee and how the protections of Roe v. Wade could erode. Currently barriers to access exist in many states ("23 creative ways"!), and 22 are ready to ban abortion immediately should the court rescind Roe. Many articles note that a potential post-Roe world would be very different from a pre-Roe world, thanks in large part to medical advances and  technology – decriminalizing home use of the abortion pill, purchasing them online and through the mail, and "Plan C".
Research Highlights
Our University of Michigan colleagues produced an insightful update in JAMA: Long-acting Reversible Contraception—Highly Efficacious, Safe, and Underutilized, which states, "Increasing access to long-acting reversible contraception (LARC) is a critical strategy for decreasing the US rate of unplanned pregnancy."
Ibis Reproductive Health published a study in BMJ Sexual & Reproductive Health shows that "a safe-abortion hotline staffed by trained abortion counselors can help women who are more than 12 weeks pregnant to safely self-manage medication abortion."
The World Health Organization looked at Delivering Quality Health Services – a Global Imperative for Universal Health Coverage, which concludes "low quality healthcare is increasing the burden of illness and health costs globally." Specifically on reproductive health, "The report cites research from eight high-mortality countries—Haiti, Kenya, Malawi, Namibia, Senegal, Rwanda, Tanzania and Uganda—which found that just 28% of antenatal care, 26% of family planning services and 21% of sick-child care qualified as 'effective."
IPAS produced the latest version of its useful "Clinical Updates in Reproductive Health". At the other end of the spectrum, UNFPA released a disturbing look at "dozens of examples of the ineffective – and even harmful – strategies people resort to while trying to prevent pregnancy, described in a new feature, 'Unsafe, unreliable: Dangerous pregnancy prevention methods.'"
A wonderful graphic website looks at posters from "50 Year of Choice". Have a look as an antidote to some of the challenging headlines.
Algeria
Algeria struggles to keep up with rapid population growth and own ambitions, The Arab Weekly, 29 Jul 2018
Burkina Faso
Camp national du MAJ/ABBEF édition 2018, MAJ/ABBEF, 23 Jul 2018
Planification familiale – Se mettre sous contraception 10 mn après l'accouchement, Sidwaya, 17 Jul 2018
UNFPA-Burkina :Plus de 42 milliards de F CFA mobilisés pour le 7e programme, Sidwaya, 8 Jul 2018
Burundi
African Union Shouldn't Tolerate Banning Pregnant Girls from School, Human Rights Watch, 19 Jul 2018
Les jeunes filles bientôt privées d'école si elles tombent enceintes, RFI, 6 Jul 2018
Burundi school ban on expectant teens 'skewed' against girls' education, Thomson Reuters Foundation, 4 Jul 2018
Cameroon
Santé publique – Le pays sur les "startings-blocks" des normes et standards en SR/PF., Camer.Be, 9 Jul 2018
Cote d'Ivoire
Lutte contre les grossesses en milieu scolaire : "Médecins du monde" forme des hommes de média à Soubré, Fratmat, 21 Jul 2018
Côte d'Ivoire Allocates US $930,000 to Purchase Contraceptives in 2018, Advance Family Planning, 20 Jul 2018
Ivory Coast bishops object to provisions of reproductive health law, Crux, 10 Jul 2018
Côte d'Ivoire : Voici l'avant-projet de loi sur l'avortement, Ivoire Soir, 9 Jul 2018
DRC
Pour la promotion des droits de la femme : RDC: Chantal Safou lance la vulgarisation du Protocole de Maputo, La Prospérité, 30 Jul 2018
Legal access to abortion expands in Democratic Republic of Congo, Ipas, 26 Jul 2018
Egypt
Mins. Of Health, Endowments team up on addressing overpopulation, Egypt Today, 19 Jul 2018
Ethiopia
Structured integration of family planning curriculum: comparative assessment of knowledge and skills among new medical graduates in Ethiopia, Contraception, August 2018
Ministry Launches 700m Br Family Planning Project, Addis Fortune, 28 Jul 2018
Family planning liberating for women in rural Ethiopia, UNFPA, 16 Jul 2018
Factors affecting long acting and permanent contraceptive methods utilization among HIV positive married women attending care at ART clinics in Northwest Ethiopia, Archives of Public Health, 16 Jul 2018
Family planning is crucial for those in the developing world, The Hill, 13 Jul 2018
Commission finalizes 15 year development plan, Ethiopian Herald, 12 Jul 2018
The role of counseling on modern contraceptive utilization among HIV positive women: the case of Northwest Ethiopia, BMC Women's Health, 4 Jul 2018
Ghana
Introduce Family Planning As A Course Of Study In Schools, Modern Ghana, 25 Jul 2018
Farmers Urged To Embrace Family Planning, Modern Ghana, 24 Jul 2018
Make family planning a human right policy – NPC, GhanaWeb, 16 Jul 2018
GUSO Change, Savana Signatures, 13 Jul 2018
Linking Family Planning to Human Rights, GBC, 13 Jul 2018
Rawlings blames worsening poverty on lack of family planning, Ghana Web, 3 Jul 2018
17% of pregnancies in Ghana are unwanted – Population Council, Graphic Online, 1 Jul 2018
Guinea
Lancement du Plan d'action national de la Planification familiale, Guinee Time, 11 Jul 2018
Kenya
Teenage pregnancy in Mombasa on the rise, experts warn, The Star, 29 Jul 2018
A facility-based study of women' satisfaction and perceived quality of reproductive and maternal health services in the Kenya output-based approach voucher program, BMC Pregnancy and Childbirth, 28 Jul 2018
Kenya revises family planning target upwards, Daily Nation, 24 Jul 2018
Makueni sets aside Sh500m budget to drive family planning, The Standard, 22 Jul 2018
Doctor tells court when law allows abortion, The Star, 20 Jul 2018
Family planning faces Sh8.3b funding deficit, MediaMax, 18 Jul 2018
Family planning speeds up growth, The Star, 16 Jul 2018
Kenya making positive strides in improving family planning access, survey, The Standard, 13 Jul 2018
Kenya's high court to decide on safe abortion as teenager dies, Thomson Reuters Foundation, 12 Jul 2018
Vasectomy? Not me, men in Kuresoi say of the rare procedure, Capital News, 12 Jul 2018
Teen mums, pastors champion family planning, Daily Nation, 11 Jul 2018
Age Appropriate Sexuality Education for Youth Key to National Progress, Inter Press Service, 11 Jul 2018
County family planning strategies key to Kenya's quest for development, The Standard, 10 Jul 2018
Teenager at centre of Kenyan court case over botched abortion has died, The Guardian, 10 Jul 2018
465,000 illegal abortions performed annually in Kenya, KBC, 9 Jul 2018
Zoom condoms unfit for use, court told, Daily Nation, 4 Jul 2018
Egalité du genre et les droits – Le président de l'Ippfar présente le "Rapport sur l'Etat de la Femme Africaine" à Nairobi, Fratmat, 2 Jul 2018
Healthy communities in western Kenya: From research to practice, APHRC, 22 Jun 2018
Madagascar
Accouchement et Néonatalogie : Des simulateurs très réalistes pour renforcer la formation des élèves sages-femmes, Midi Madagasikara, 3 Jul 2018
Dépénalisation de l'avortement : Débats et réflexions pimentés à Andohalo, Midi Madagasikara, 2 Jul 2018
Santé de la reproduction – Le droit à l'IVG sécurisé réclamé, L'Express, 2 Jul 2018
Madagascar: la légalisation de l'avortement fait l'objet d'un débat, RFI, 1 Jul 2018
Malawi
Government takes family planning messages to communities, Malawi News Agency, 24 Jul 2018
Rural women groups in Malawi back proposed abortion law, CSJ News, 20 Jul 2018
Malawi told to invest in family planning, Malawi 24, 20 Jul 2018
Teenage pregnancy remains a challenge in the country, Malawi News Agency, 18 Jul 2018
Mangochi's low family planning uptake worries Ministry of Health, Nyasa Times, 16 Jul 2018
Malawi Experiencing Rapid Population Growth – Muluzi, Malawi News Agency, 13 Jul 2018
Malawi public hospitals run out of contraceptive drugs, Nyasa Times, 8 Jul 2018
Mauritania
Lancement du projet d'amélioration de la qualité des services de santé reproductive, Maghreb Emergent, 26 Jul 2018
Gender equality & women's empowerment top agenda at 31st African Union Summit, CGTN, 1 Jul 20918
Mauritius
World Population Day 2018: Family Planning Strategy needs repositioning, says Health Minister, Republic of Mauritius, 11 Jul 2018
Santé sexuelle et reproductive : Atelier de travail sur les services de planification familiale et les méthodes de contraception, Republique de Maurice, 9 Jul 2018
Grossesses précoces: ados, sexe et contraception, L'Express, 1 Jul 2018
Mozambique
Adolescent girls empowered to claim their right to family planning in Mozambique, UNFPA, 10 Jul 2018
Namibia
Youth gather in the name of sexual reproductive health rights, New Era, 23 Jul 2018
Nigeria
Despite population surge, many Lagos residents reject family planning, Premium Times, 29 Jul 2018
Family Planning And Nigeria's Rising Population, Leadership, 28 Jul 2018
Gains of Family Planning, This Day, 26 Jul 2018
Clients dispel myths about family planning, New Telegraph, 26 Jul 2018
We No Longer Deny Our Husbands Sex, Kudos To Family Planning – Lagos Mothers, The Independent, 26 Jul 2018
"Involve youths in the family planning discourse", Nigeria Health Watch, 25 Jul 2018
Nasarawa to regulate reproductive health, Daily Trust, 25 Jul 2018
Women Of Reproductive Age And Family Planning, Leadership, 21 Jul 2018
Family Planning: Group Canvases For Youth Inclusion, Nigerian News, 20 Jul 2018
I Now Enjoy My Sex Life, Thanks To Family Planning, The Whistler, 19 Jul 2018
Govt launches reproductive tools to curb high maternal mortality rate, Nigerian Tribune, 18 Jul 2018
"Plan your family, save money!", Nigeria Health Watch, 16 Jul 2018
Include private sector in family planning service provision, FG tasked, Vanguard, 16 Jul 2018
NURHI counsels women on family planning, Business Day, 15 Jul 2018
Health experts advocate family planning for sustainable development, The Guardian (Nigeria), 13 Jul 2018
NGO advocates separate budget-line for family planning, safe motherhood, Business Day, 13 Jul 2018
Controlling population with family planning, Nigerian Tribune, 12 Jul 2018
Family Planning key to poverty reduction — UNFPA, Vanguard, 12 Jul 2018
Effective family planning can reduce maternal mortality by 40% — Expert, Nigerian Tribune, 12 Jul 2018
'Family Planning Will Reduce Maternal Mortality', Independent, 11 Jul 2018
World Population Day: Government, Community, Individuals Tasked To Ensure Family Planning As A Human Right Is Respected, New Nigerian, 11 Jul 2018
'Include family planning right in Constitution', The Nation, 11 Jul 2018
Bias in Contraceptive Provision to Young Women Among Private Health Care Providers in South West Nigeria, International Perspectives on Sexual and Reproductive Health, 10 Jul 2018
Family planning, birth spacing key to sustainable healthy population – NPopC, Vanguard, 9 Jul 2018
Borno Af- Nship Advocates For Safe Delivery, Family Planning To Tackle Maternal Mortality In Health Facilities, The Nigerian Voice, 9 Jul 2018
Declare state of emergency on family planning, agriculture, MODACS tells FG, Daily Trust, 8 Jul 2018
Nigeria needs $652 million for high impact family planning – minister, Health News, 6 Jul 2018
Universal Access To Family Planning Key To Reducing Poverty – FG, Leadership, 5 Jul 2018
Family Planning: UNFPA Supports FG To Achieve 27% Contraceptive Prevalence, The Eagle, 5 Jul 2018
'Choose Family Planning Now, Delay Is Dangerous', Independent, 4 Jul 2018
Nigeria yet to harness benefits of family planning – Minister, Vanguard, 4 Jul 2018
Family planning not for the unmarried – Mosunmola Adeleye, The Nation, 3 Jul 2018
FG, UNFPA working to boost access to reproductive health services, The Guardian (Nigeria), 2 Jul 2018
Republic of Congo
Mortalité maternelle et néonatale : le taux reste encore élevé en Afrique, ADIAC-Congo, 5 Jul 2018
Rwanda
Karongi residents tipped on family planning, The New Times, 31 Jul 2018
At what age should sex education begin?, The New Times, 24 Jul 2018
Birth control options: Which is best for you?, The New Times, 16 Jul 2018
Family planning is a human right, The New Times, 11 Jul 2018
Senegal
Kolda: Lancement d'un projet de promotion de la planification familiale, Agence de Presse Sénégalaise, 30 Jul 2018
Atteindre 45% du taux de prevalence contraceptive regionale, l'objectif recherche, Sud Quotidien, 25 Jul 2018
Plus de 21% de femmes n'avaient pas acces aux methodes modernes, Sud Quotidien, 12 Jul 2018
Un officiel vante les "avantages" de la planification familiale sur la santé de la mère et de l'enfant, Agence de Presse Sénégalaise, 11 Jul 2018
Seychelles
Seychellois Anaël Bodwell receives Queen's Young Leaders award, Seychelles News Agency, 27 Jun 2018
Sierra Leone
Call for Kambia women, girls to use Family Planning, Concord Times, 24 Jul 2018
Family planning key to development – MSSL, Awoko, 3 Jul 2018
South Africa
I'm all for responsible family planning, Cape Argus, 25 Jul 2018
Four nabbed after allegedly forcing kidnapped woman to have abortion, News24, 25 Jul 2018
#BRICS: Let's address sexual, reproductive health, IOL, 24 Jul 2018
Are strong-armed tactics by Big Pharma behind the country's birth control shortage?, Bhekisisa, 20 Jul 2018
Backstreet abortions rife in SA, IOL, 17 Jul 2018
The Second Day of the Abortion Conference Reveals why some Women opt for Alternative Measures – The conference builds on the ongoing work under the leadership of the Inter-Ministerial Committee established by Cabinet to oversee implementation of the Population Policy, CNBC/APO for Republic of South Africa: Department of Government Communication and Information, 13 Jul 2018
More than 2 000 Western Cape pupils fell pregnant in 2017 – education department, News 24, 12 Jul 2018
UN Volunteers utilize social media to engage young people in the discourse around reproductive rights, UN Volunteers, 11 Jul 2018
Social Development on Abortion and Reproductive Justice conference, South African Government, 10 Jul 20918
IFP calls for more awareness of family planning, The Citizen, 3 Jul 2018
Ending America's Global War on Reproductive Freedom, Project Syndicate, 3 Jul 2018
Inside Durban's abortion abyss, shocking experiences, IOL, 1 Jul 2018
South Sudan
UNFPA urges more investment to mitigate child mortality in S.Sudan, Xinhua, 2 Jul 2018
Tanzania
Pregnancy tosses 229 from school in 5 years, Daily News, 27 Jul 2018
Utilise family planning to curb maternal mortality, women told, Daily News, 25 Jul 2018
European MPs call on Tanzania to address family planning issues, The Citizen, 23 Jul 2018
Zanzibar residents urged to embrace modern family planning methods, IPP Media, 10 Jul 2018
Togo
Seventeen Communes in Togo Commit 5% of their Health Budgets to Family Planning, Advance Family Planning, 9 Jul 2018
Tunisia
Des propositions historiques sur l'égalité des sexes et le respect de la vie privée, Human Rights Watch, 26 Jul 2018
Uganda
Lira men reject family planning, Daily Monitor, 25 Jul 2018
Single women up demand for emergency pills, Daily Monitor, 25 Jul 2018
Education official, youth disagree on condom use, Daily Monitor, 24 Jul 2018
Dealing with a disability: one woman's story about healthcare in rural Uganda, IPPF, 20 Jul 2018
Family planning drugs run out, Daily Monitor, 15 Jul 2018
How the male birth control pill will work, Daily Monitor, 13 Jul 2018
Experts urge Uganda to scale up family planning services, Xinhua, 12 Jul 2018
Sexual and Reproductive Health as a Pathway to Better Health in Kalangala District, PRB, 11 Jul 2018
Rural girls start having sex earlier – population boss, New Vision, 9 Jul 2018
Zambia
Breaking the language barrier on Chinese pill, Zambia Daily Mail, 29 Jul 2018
Young people need to be fully aware of their sexual reproductive health rights-Lubinda, Lusaka Times, 27 Jul 2018
How about Chinese single dose contraceptive pill?, Zambia Daily Mail, 24 Jul 2018
Government committed to enhancing access to family planning, Lusaka Times, 12 Jul 2018
Government records improvement in family planning among women, Lusaka Times, 5 Jul 2018
Zimbabwe
Expand contraceptive choices, says expert, The Herald, 18 Jul 2018
Family planning is a human right, The Standard, 16 Jul 2018
Zimbabweans embrace modern contraceptive methods, The Herald, 14 Jul 2018
Invest in Family Planning, Daily News, 13 Jul 2018
Importance of family planning under spotlight, ZBC, 10 Jul 2018
The multi-pronged dilemma of abortion, News Day, 7 Jul 2018
Research and Resources
Global Emergency Contraceptive Pill Market 2018-2022 | Importance of Family Planning to Spur Growth , Business Wire/Tech Navio, 26 Jul 2018
Sexual and Reproductive Health Rights of Persons With Disabilities, Institute of Development Studies, 19 Jul 2018
Investing in sexual and reproductive health and rights of women and girls to reach HIV and UHC goals, Lancet Global Health, 18 Jul 2018
Clinical Updates in Reproductive Health, IPAS, 17 Jul 2018
Welcome to PATH, transformed, PATH, 16 Jul 2018
Motivations and Experiences of People Seeking Medication Abortion Online in the United States, Perspectives on Sexual and Reproductive Health, 11 Jul 2018
VTE Risk Elevated After Abortion but Lower Than After Live Birth, MedScapre/Reuters, 11 Jul 2018
Pharmacy access to medical abortion from trained providers and post-abortion contraception in Nepal, International Journal of Gynecology and Obstetrics, 10 Jul 2018
Unsafe, unreliable: dangerous pregnancy-prevention methods, UNFPA, 9 Jul 2018
Skills Update for Contraceptive Implant Side Effect Management and Removal, Jhpiego/K4Health, 9 Jul 2018
Impact of integrating a postpartum family planning program into a community-based maternal and newborn health program on birth spacing and preterm birth in rural Bangladesh, Journal of Global Health, 7 Jul 2018
Long-acting Reversible Contraception—Highly Efficacious, Safe, and Underutilized, JAMA, 6 Jul 2018
Does the Pill Raise Risk for Diabetes After Menopause?, MedScape, 3 Jul 2018
2017—a year of impact., Jhpiego, 2 Jul 2018
Launch of ASQ Initiative to strengthen and standardize abortion service quality measurement, Ibis Reproductive Health, July 2018
Delivering quality health services – A global imperative for universal health coverage, WHO, July 2018
Powering Progress with Evidence, Population Council, July 2018
Skills Update for Managing Implant Side Effects and Removal: Implementation Guide, Jhpiego/K4Health, July 2018
New research shows abortions with support of non-medically trained counselors could offer safe alternative for women in legally-restrictive contexts, Ibis Reproductive Health, July 2018
The Midwifery Services Framework: Lessons learned from the initial stages of implementation in six countries, Midwifery, July 2018
The FP2020 Partnership, FP2020, July 2018
Contraception for midlife women: a review, Menopause, July 2018
Provider Bias in Contraceptive Counseling, ARHP, 26 Jun 2018
Giving Girls a Future, Human Rights Watch, 14 Jun 2018
General/Global
Aborto em clínicas clandestinas, Ilicitas (Brazil), 31 Jul 2018
People Are Calling For Equal Access To Abortion After A Woman Was Fired Over A Tweet, Junkee (Australia), 31 Jul 2018
Two Days in Seattle – Reviewing progress and planning the future of FP2020, Medium/FP2020, 30 Jul 2018
Democrats' support for abortion grows, low election priority: Reuters/Ipsos poll, Reuters, 30 Jul 2018
The GOP's abortion conundrum, The Week, 30 Jul 2018
How Planned Parenthood plans to fight back in the age of Trump, Metro Times, 30 Jul 2018
A More Prosperous World: Investing in Family Planning for Sustainable Economic Growth, New Security Beat, 30 Jul 2018
Natural Cycles: ASA investigates marketing for contraception app, The Guardian, 29 Jul 2018
How technology could preserve abortion rights, Politico, 29 Jul 2018
Triple stabbing at Chile abortion rights rally sparks outcry, The Guardian, 29 Jul 2018
Lindgren: Shortly Argentina will vote on legalized abortion, Inforum, 28 Jul 2018
In India, women carry the burden of contraception, Asia Times, 28 Jul 2018
No new Isle of Man abortion law yet, but help is available, CALM, 28 Jul 2018
Trusting women to make abortion decisions is a Christian norm, News & Observer, 28 Jul 2018
The Amsterdam Affirmation: People, Politics, Power, AIDS 2018, 27 Jul 2018
Dial A for Abortion, News Mavens (Croatia), 27 Jul 2018
Who chooses abortion? More women than you might think, The Conversation, 27 Jul 2018
Trump abortion 'gag rule' hurts AIDS fight, advocates say, NBC News, 27 Jul 2018
Why the world may force women to choose: No birth control, no ARVs, Bhekisisa, 26 Jul 2018
Thousands demand abortion law reform in Chile, Business Day, 26 Jul 2018
Should It Be Harder to Get Abortions for Down Syndrome Babies?, Medscape, 26 Jul 2018
Offer more family planning services, say health officials, Kuensel (Bhutan), 26 Jul 2018
How Catholic Bishops Are Shaping Health Care In Rural America, 538, 25 Jul 2018
Promise and progress on family planning in Francophone West Africa, Hewlett Foundation, 25 Jul 2018
Don't Let Politics Come Between Me and My Patients, The New York Times, 25 Jul 2018
Women are turning to birth control smartphone apps for a reason, The Guardian, 24 Jul 2018
Reproductive Health should not be a Political Football, FIGO, 24 Jul 2018
Are embryos people? The answer will determine the future of reproductive medicine, STAT News, 24 Jul 2018
Sex Ed, Birth Control And Getting Through School In The Trump Era, Forbes, 23 Jul 2018
Over 170 politicians call for relaxed abortion laws in Northern Ireland, The Pool, 23 Jul 2018
Remembering an Era Before Roe, When New York Had the 'Most Liberal' Abortion Law, The New York Times, 23 Jul 2018
A move to undermine women's reproductive health, The Hill, 23 Jul 2018
Access to contraception has helped in abortion rate's decline, The Herald, 23 Jul 2018
Sexual and reproductive health information and services in Bangladesh: What do young people want?, Daily Star, 23 Jul 2018
Abortion, Clarence Thomas, and the Commerce Clause, Reason, 24 Jul 2018
Pence's anti-abortion law could upend Roe v. Wade, Politico, 23 Jul 2018
Indonesian teen raped by her brother jailed for abortion, AP, 22 Jul 2018
Activists demand review of rape victim's punishment for abortion, The Jakarta Post, 22 Jul 2018
We shouldn't wait for national pharmacare: We need universal contraception coverage now, CBC, 22 Jul 2018
Fifty years on, and Catholics are still in turmoil over contraception, The Guardian, 22 Jul 2018
Our bodies, our fight: Uniting the movements for HIV/AIDS and safe abortion care, Global Health Strategies, 21 Jul 2018
The race to decriminalize self-induced abortion before Trump gets a new Supreme Court justice, Think Progress, 21 Jul 2018
Breaking Barriers, Building Bridges for the Right to Decide, IPPF/Rutgers, 21 Jul 2018
Humanae Vitae turns 50: Pope Paul VI's encyclical in 1968 followed the approval of the first birth control pill, NWA, 21 Jul 2018
Anti-Abortion Activists Distributed 2 Planned Parenthood Providers' Names & Home Addresses On Flyers, Bustle, 21 Jul 2018
What the Domestic Gag Rule Means for Title X Providers, Center for American Progress, 20 Jul 2018
Abortion Access: Before Roe and Now, WHYY, 20 Jul 2018
How Reproductive Rights Advocates Are Fighting Back Against an Extreme Anti-Choice Law in Texas, Brit & Co, 20 Jul 2018
The abortion dilemma: It's an important right because it involves ending a life, Los Angeles Times, 20 Jul 2018
What It Takes to Get an Abortion in the Most Restrictive U.S. State, The New York Times, 20 Jul 2018
This Report On State Reproductive Rights Laws Proves Hope Isn't Lost Yet, Elite Daily, 20 Jul 2018
UNFPA 'Right to Choose' campaign raises youth awareness of reproductive health, Astana Times, 19 Jul 2018
The Dubious Research on Abortion-Pill "Reversal", Slate, 19 Jul 2018
Fighting to Protect Abortion Access in Louisiana, Ms magazine, 19 Jul 2018
To guard against reproductive rights, Legislature revisits old laws, Sentinel & Express, 19 Jul 2018
Making Sexual and Reproductive Health Services a Priority for Rohingya Refugees and Host Communities, Center for Global Development, 19 Jul 2018
La despenalización del aborto es un tema de salud, no es religioso, Clarin, 19 Jul 2018
Eyeing SCOTUS Shift, NY AG Underwood Urges Greater State Protection for Abortion Rights, New York Law Journal, 19 Jul 2018
The future of abortion access in the United States, IPAS, 19 Jul 2018
'It destroyed the girl she was': the toll of pregnancy on Paraguay's children, The Guardian, 19 Jul 2018
Govt assures informed choice, availability, access to Family Planning, Philippine Information Agency, 18 Jul 2018
Illegal Abortion Will Mean Abortion By Mail, The Atlantic, 18 Jul 2018
American attitudes on the Global Gag Rule, PAI, 18 Jul 2018
How many Americans back abortion rights? , Washington Post, 18 Jul 2018
Support for abortion rights depends on how you ask the question, CNN, 18 Jul 2018
Study claiming abortions are 'reversible' retracted, not based on science, Newsweek, 18 Jul 2018
How 'conscientious objectors' threaten women's newly-won abortion rights in Latin America, Open Democracy, 18 Jul 2018
Family planning in remote Nepal, UNFPA, 18 Jul 2018
Companies reach more than 1 million with family planning information in Philippines, UNFPA, 18 Jul 2018
The Department of Reproductive Control Is the Health Agency of Our Dystopian Future, Tonic, 18 Jul 2018
Lawsuit Challenging a Mandatory Fetal Burial Law Is Underway in Texas This Week , Jezebel, 18 Jul 2018
More than 400 bills aimed at improving reproductive health have been introduced in 2018: report, The Hill, 18 Jul 2018
Why We Need To Talk About Reproductive Coercion, Network Ten (Australia), 18 Jul 2018
Why Are UK Teen Pregnancy Rates Dropping?, MedScape, 18 Jul 2018
Providers Fighting for Title X, Save Title X, 18 Jul 2018
Across the board, most Americans oppose the Global Gag Rule, PAI, 18 Jul 2018
Whitmer Blasts Schuette Plan to Ban Abortion in Michigan, Medium, 17 Jul 2018
Sommet d'Helsinki: manifestation des pro-avortement contre Trump, Le Point, 17 Jul 2018
Abortion pills are safe and effective. Why can't U.S. women buy them online?, The Inquirer, 17 Jul 2018
Federal judge rules against family planning organizations in funding lawsuit, Jurist, 17 Jul 2018
Family Planning Can Mean Big Progress for the Sustainable Development Goals—And Here's How, New Security Beat, 16 Jul 2018
Texas fetal tissue burial law on trial at U.S. court, Reuters, 16 Jul 2018
Looking beyond family planning, The Daily Star (Bangladesh), 16 Jul 2018
Queensland moves to decriminalise abortion within months, The Guardian, 16 Jul 2018
SC says abortion amounts to murder, rejects 20-year-old Mumbai woman's plea, The Print (India), 16 Jul 2018
Why women buy abortion meds online, Futurity, 16 Jul 2018
Women share their abortion stories and stand up for their rights, Boston Globe, 16 Jul 2018
Queensland moves to decriminalise abortion within months, The Guardian, 16 Jul 2018
Abortion AMA: What Does The Room Where You Get An Abortion Look Like?, Bustle, 16 Jul 2018
OB-GYNs: Speak Out Against Trump's Attack on Title X Before It's Too Late, Rewire, 16 Jul 2018
Poland – Widespread opposition and condemnation again stops fundamentalist politicians from punitive law reform, International Campaign for Women's Right to Safe Abortion, 16 Jul 2018
Can Only Physicians Provide Abortions? In Certain States, Laws Restrict Care, Elite Daily, 15 Jul 2018
Plan a family, plan the future, DNA (India), 15 Jul 2018
23 creative ways states are keeping women from getting abortions in the US — that could erode Roe v. Wade without repealing it, Business Insider, 14 Jul 2018
Family planning is crucial for those in the developing world, The Hill, 13 Jul 2018
Ireland to Provide Safe Access Zones for Abortion Services, MedScape/Reuters, 13 Jul 2018
East African Bishops Should Support Education for Pregnant Teens, Human Rights Watch, 13 Jul 2018
Argentina: The Handmaid's Tale Author Backs Abortion Rights, TeleSur, 13 Jul 2018
Few U.S. Women Have Serious Complications After Abortions, MedScape/Reuters, 13 Jul 2018
Black Mirror Mixes Up Morning After And Abortion Pill, Now This Her, 12 Jul 2018
The Myth Of The Abortion Insurance Rider, Health Affairs, 12 Jul 2018
Tales from Trumpland: Health workers will be forced to bury aborted fetal tissue, Bhekisisa, 11 Jul 2017
Once Militantly Anti-Abortion, Evangelical Minister Now Lives 'With Regret', NPR, 11 Jul 2018
Abortion Pill 'Reversal' Is Unproven and Unethical, Repro Action, 11 Jul 2018
How Should the Next Supreme Court Justice Handle Roe v Wade?, MedScape, 11 Jul 2018
Opinion: Family planning gives women a future. It shouldn't be up for debate., Devex, 11 Jul 2018
If High Court Reverses Roe V. Wade, 22 States Poised To Ban Abortion, Kaiser Health News, 10 Jul 2018
"Family Planning is a Human Right" in a Systems-based World: Reflections on World Population Day, Medium/Health Policy Plus, 10 Jul 2018
World Population Day: 'A matter of human rights' says UN, UN News, 10 Jul 2018
Let's Talk About the Black Abortion Rate, Wall Street Journal, 10 Jul 2018
Contraceptive Implants Are Driving Big Gains in Access to Family Planning, IntraHealth, 10 Jul 2018
England 'Out of Step on Home Abortion Pills', MedScape, 10 Jul 2018
Research suggests Nepal can expand medication abortion in pharmacies without compromising pregnancy prevention, Bixby Center for Global Reproductive Health, 10 Jul 2018 (See research above)
Abortion Options If Roe Is Overturned Would Be Much Different Than Pre-Roe Days, Elite Daily, 10 Jul 2018
Towards structural reforms for delivery of family planning services, The International News (Pakistan), 9 Jul 2018
Balloons, disinfectant, brandy used in attempts to prevent pregnancy, UNFPA, 9 Jul 2018
Amnesty International movement adopts new policy positions on abortion and drug control, Amnesty International, 9 Jul 2018
Faye Wattleton: Women Can Protect Roe v. Wade By Sharing Their Abortion Stories, Makers, 9 Jul 2018
'I Couldn't Tell Anyone': Women Around the World Reveal Intimate Stories of Abortion, The New York Times, 9 Jul 2018
Michelle Wolf Unloads on Anti-Abortion Activists: 'God Bless Abortions!', Daily Beast, 8 Jul 2018
Voices growing against abortion ban, Korea Times, 8 Jul 2018
Roe isn't just about women's rights. It's about everyone's personal liberty., Washington Post, 8 Jul 2018
'Roe v. Wade' Script Leak: Pro-Life Movie Pushes Conspiracy Theories and Lies, Daily Beast, 7 Jul 2018
Dignity clause incorporated into Abortion Reform Bill, IOM Today, 6 Jul 2018
With Reproductive Rights in Great Jeopardy, 'Plan C' Is More Important Than Ever, Rewire, 6 Jul 2018
We need another July 4 uprising to protect women's health, STAT, 6 Jul 2018
Wales Legalizes Take-Home Abortion Pills, Reason, 6 Jul 2018
Entre mensajes y audiencias, ¿cómo hablar sobre el acceso al aborto seguro?, safe2choose, 5 Jul 2018
Avortement, la fausse dépénalisation, RTBF (Belgium), 5 Jul 2018
One Investment, Many Returns: The Economic Benefits of Family Planning, K4Health, 5 Jul 2018
Exclusive: Trump's Head of Family Planning Compared Abortion to Slavery and the Holocaust, Tonic, 5 Jul 2018
Sustainable Family Planning Should Be Part Of National Security: Minister, Urdu Point (Pakistan), 5 Jul 2018
Expert group denounces the refusal to treat under 'conscientious objection', Rabble (Canada), 5 Jul 2018
Abortion laws in Latin America show what the US could look like in a world without Roe v. Wade, Business Insider, 5 Jul 2018
Reversing Roe v. Wade Won't Help Republicans, The New York Times, 5 Jul 2018
Unproven and Unethical 'Abortion Pill Reversal' Strategy Rests on Old Anti-Abortion Politics, ReproAction, 5 Jul 2018
Author of "When Abortion was a Crime" Provides Insight Into Health Care Before Roe v. Wade, Iowa Public Radio, 5 Jul 2018
The Anti-Abortion Lobby In The UK Has More Power Than You Realise, Grazia, 4 Jul 2018
British Court Upholds Ban on Protests at Abortion Clinic, MedScape/Reuters, 4 Jul 2018
Duterte hits Church's 'creeping influence' on family planning, Manila Bulletin, 4 Jul 2018
In the Real World, Contraception Counts, Morning Consult, 3 Jul 2018
Abortion Funds Will Continue Showing Up for Abortion Access, and So Should You, Rewire, 3 Jul 2018
What activists are doing to prepare for a world without Roe v. Wade, Think Progress, 3 Jul 2018
What Will Happen If Abortion Is Banned In The U.S.? Just Look At These Countries., Refinery29, 3 Jul 2018
Abortion shouldn't be allowed, not even after rape, says Argentina VP, Buenos Aires Times, 2 Jul 2018
Hundreds protest plan to further restrict abortion in Poland, AP, 2 Jul 2018
The Men's Guide to the War on Reproductive Rights, MEL, 2 Jul 2018
Latinoamérica, la región del mundo con la tasa más alta de abortos, RCN, 2 Jul 2018
How forced pregnancies and abortions deny women control over their own bodies, The Conversation, 1 Jul 2018
What it was like to leave the country for an abortion before Roe vs. Wade, Los Angeles Times, 1 Jul 2018
Thank God for Abortion at Pride, Jezebel, 1 Jul 2018
Bulwark Against an Abortion Ban? Medical Advances, The New York Times, 1 Jul 2018
Family Planning Association: Furry Tales by Latimer, The Drum, July 2018
The law, trials and imprisonment for abortion in Malaysia, International Campaign for Women's Right to Safe Abortion, July 2018
IWHC Stands With Polish Women Demanding Abortion Rights, International Women's Health Coalition, 29 Jun 2018
The woman who argued Roe v. Wade on Kennedy retiring: "We thought we had won this", Vox, 29 Jun 2018
The IUD Vs. The World, Marie Claire, 28 Jun 2018