CIRHT News Review: Global Days salute Contraception and Abortion Care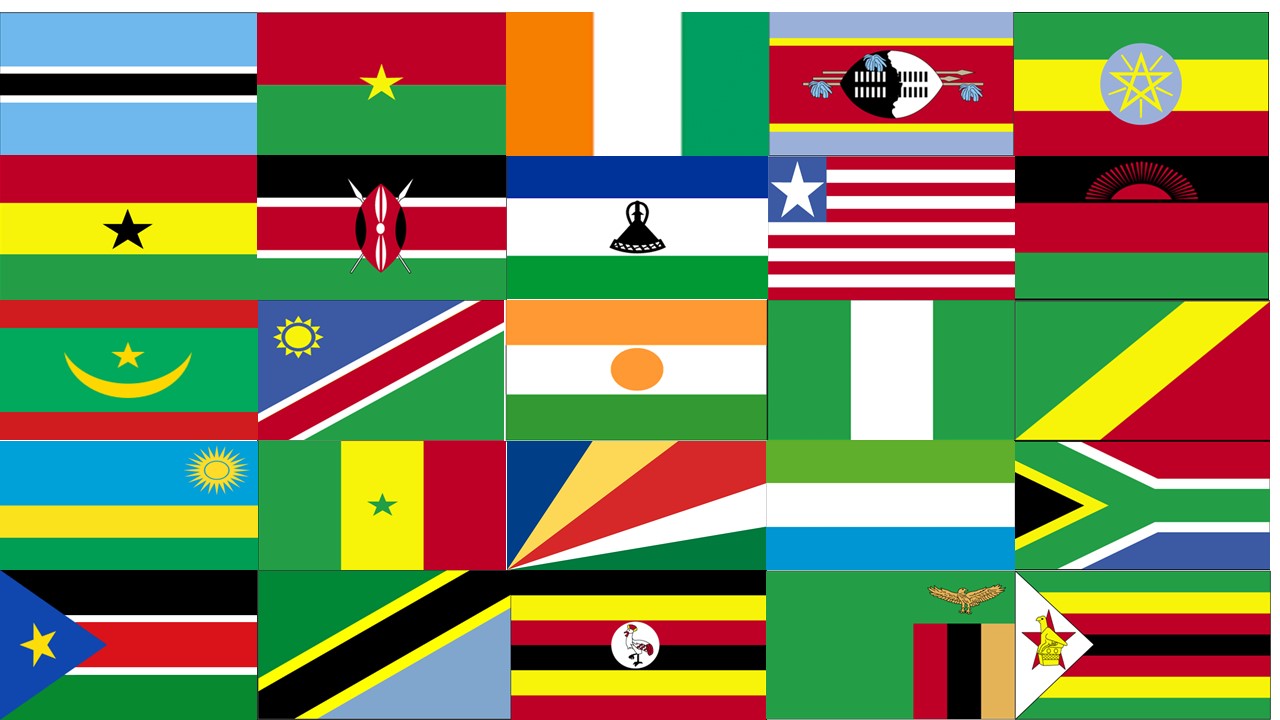 A Month of Days
September saw international days devoted to Contraception and to Safe Abortion. In many African countries, debate continued on all sides of the issues – from legal battles to healthcare initiatives to political grandstanding.
In Burkina Faso, there's movement to legalize abortion, heavily opposed by evangelical churches. One report states that Botswana has "turned into a huge underground abortion clinic," citing "unscrupulous sharks [who] make a roaring business." In Kenya, where "Unsafe abortions kill seven Kenyans daily," which leads to a "staggering cost" for the health system, Marie Stopes International denied the accusation it was "promoting abortion" and had its ads banned, an order the organization defied as others press for greater access to safe abortion to contain those maternal deaths.
Nigeria also saw calls for an end to its "booming abortion black market", in which a majority of the 2.7 million abortions annually are considered unsafe. One suggested solution: greater access to contraceptives. One harrowing report from Lesotho notes that in one hospital, 15 young women are admitted every week for complications from unsafe abortion. But rather than change the laws or the health system, "Lesotho officials are known to surreptitiously advise women to go across the border for safe abortions in South Africa," which few can afford. And though it is legal in South Africa, access remains problematic, in some cases "thwarted by Christian groups", or by stigma, or through systemic weaknesses.
Malawi is debating its 157-year-old law, while "women continue to die from backstreet abortions." Activists in the Republic of Congo are pushing for decriminalization. In Tanzania though abortion is illegal, "one in three pregnancies is terminated." In Uganda, one woman was charged with "procuring a miscarriage", while two midwives fled a health facility because they accused of carrying out an abortion. While difficult to measure because of the stigma and illegality, a Guttmacher report cites 57,000 abortions in Uganda each year.
The FP2020 annual report "shows significant progress towards FP2020 commitment fulfillment." African countries reporting success include Zimbabwe's "contraception prevalence rate improving",  Uganda's use of "behavioral science to improve FP services", the use of Hausa proverbs to increase uptake in Niger, Kenya's exceeding its contraceptive use target, and use of advocacy at youth health clubs in Liberia.
A study in Mauritania clearly showed a direct correlation between use of family planning and maternal mortality, while a report from Namibia stated clearly, "Contraceptives empower women."
Rwanda aired debates about contraception, including UM-CIRHT partner Dr. Stephen Rulisa. (See below for more Rwanda World Contraception Day activity)
The stance of the Tanzanian government on contraception is confusing to understand, as "President John Magufuli advised against birth control," chiding those who embraced family planning as "lazy" because they could not support a large family. That resulted in suspension of USAID-backed family planning advertisements. Those actions were condemned by MPs, the opposition party, and by Amnesty International. The health ministry then "clarified", saying the remarks, "did not contradict its reproductive health policy objectives."
Botswana
Botswana turns into a huge underground abortion clinic, Sunday Standard, 23 Sep 2018
Burkina Faso
Projet d'interruption volontaire de grossesses, Sidwaya, 3 Sep 2018
Projet de legalisation de l'avortement: Les églises évangéliques farouchement opposées, Le Pays, 4 Sep 2018
Cote d'Ivoire
Grossesse en milieu scolaire: Le cas de la ville de Ouélé est « alarmant », révèle l'Aibef, Fratmat, 11 Sep 2018
e-Swatini
The Ngwenya town board take a stand for children sexual reproductive health and rights, Gender Links, 6 Sep 2018
Ethiopia
Marie Stopes, BlueStar team-up on family planning issues, The Reporter, 15 Sep 2018
Timely initiation of postpartum contraceptive utilization and associated factors among women of child bearing age in Aroressa District, Southern Ethiopia: a community based cross-sectional study, BMC Public Health, 6 Sep 2018
Ghana
Sound policies, funds needed for effective sex education – Raphael Ahenu, Modern Ghana, 29 Sep 2018
2018 Family Planning Week launched in Accra, Business Ghana, 29 Sep 2018
Low Patronage Of Female Condoms & Ghana's FP 2020 Targets, Modern Ghana, 29 Sep 2018
Stakeholders worried over low family planning acceptor rate in Central Region, Ghana Business News, 28 Sep 2018
Ghana Includes Family Planning In NHIS, Daily Guide Africa, 28 Sep 2018
Government urged to rightly position family planning in development planning, Ghana Business News, 27 Sep 2018
Ghana Health Service to 'up the game' on family planning, contraception, Joy FM, 27 Sep 2018
Modern contraceptive use among reproductive-aged women in Ghana: prevalence, predictors, and policy implications, BMC Women's Health, 25 Sep 2018
Stop sabotaging family planning efforts – Midwife to Ghanaian men, Ghana Web, 24 Sep 2018
'Adolescents not interested in abstinence message', Graphic Online, 21 Sep 2018
Family planning methods in Ghana, YEN, 20 Sep 2018
NPC organises second adolescent reproductive health summit, Graphic Online, 6 Sep 2018
Northern Region youth call on stakeholders to re-model practices on sexuality, Ghana News Agency, 2 Sep 2018
Kenya
Marie Stopes defies ban on advert linked to abortion, Daily Nation, 30 Sep 2018
UNFPA, partners launch 2nd edition of business competition with Sh3mn grant prize, Capital Business, 28 Sep 2018
Myths still hindrance to achieving family planning, doctor says, Hivisasa, 27 Sep 2018
Makueni MCAs deny budgeting Sh500m for contraceptives, The Star, 26 Sep 2018
Youth reproductive health in focus as maternal deaths rise, Business Daily, 25 Sep 2018
Counties must step up to fill funding gap for contraceptives, Daily Nation, 24 Sep 2018
Improving the lives of adolescent girls: a case study in rural and urban Kenya, The Conversation/Population Council, 24 Sep 2018
Kenya Exceeds Contraceptive Use Target, FIGO, 21 Sep 2018
Unsafe abortions kill seven Kenyans daily, Daily Nation, 21 Sep 2018
Types of family planning methods, Tuko, 19 Sep 2018
How culture has stifled family planning efforts, The Standard, 18 Sep 2018
Charity denies promoting teen abortions after Kenya bans radio ad, Thomson Reuters Foundation, 17 Sep 2018
Unsafe abortions in Kenya: 15 year old rape survivor shares her story, Center for Reproductive Rights, 17 Sep 2018
Kenyan campaigners root for safe abortion to contain maternal deaths, CGTN, 15 Sep 2018
Fresh Fry, Marie Stopes ads banned over sexual, abortion content, 11 Sep 2018
Evelyn Samba: Access to information and services the sure way to reduce unsafe abortions, The Star, 7 Sep 2018
The staggering cost of treating unsafe abortions in Kenya, KBC, 4 Sep 2018
Kenyan fishermen have found an ingenious way of using condoms to save their lives while in the deep seas of Indian Ocean, Business Insider/Pulse, 3 Sep 2018
Women shun contraceptives to increase libido, keep husbands, The Star, 3 Sep 2018
Burgeoning population calls for return to family planning path, Daily Nation, 3 Sep 2018
Lesotho
Abortion: SA must speak up, Gender Links, 28 Sep 2018
Liberia
VP Taylor Pushes For Investment In Family Planning To Achieve Demographic Dividend, Front Page Africa, 25 Sep 2018
Family Planning: $120M Rev.; $46M Exp.; $23M To Africa; $398K To Liberia, Daily Observer, 17 Sep 2018
Ministry of Health, Partners Call for More Support to Avert Maternal Mortality in Liberia, Front Page Africa, 10 Sep 2018
In Liberia, Youth Health Clubs are Reducing Unplanned Pregnancies, Maternal Child Survival Program, 21 Aug 2018
Malawi
Women are dying from backstreet abortions. But reforms to Malawi's 157-year-old laws are stuck, CNN, 26 Sep 2018
YAIO empowers young people on sexual reproductive health, Nyasa Times, 11 Sep 2018
Mauritania
Une corrélation directe entre PFet mortalité maternelle (responsable), Agence de Presse Senegalaise, 2 Sep 2018
Namibia
Contraceptives empower women, NAMPA, 27 Sep 2018
Niger
Young Nigeriens Want Comprehensive Sex Ed and Solid Advice, IntraHealth, 24 Sep 2018
Researching family planning through proverbial Hausa — a UX case study, UX Collective, 24 Sep 2018
Nigeria
Group canvasses family planning to aid development, The Guardian (Nigeria), 30 Sep 2018
No more too many children we cannot take care of!, Vanguard, 30 Sep 2018
How to curb unintended pregnancies, maternal deaths via contraception, News Agency of Nigeria, 28 Sep 2018
World Contraception Day: Five easy family planning methods, Premium Times, 26 Sep 2018
World Contraception Day: Invest in Youths, Pathfinder tasks Nigeria, New Telegraph, 26 Sep 2018
"All men should let their wives start family planning" – Hawa's Story, Girls Globe/CARE, 26 Sep 2018
Family Planning: Stakeholders lament poor funding, Daily Nigerian, 26 Sep 2018
Family Planning: Palm Avenue, Ajaebo PHCs Record Increased Number Of Users, Leadership, 25 Sep 2018
Life planning for adolescents, key to reduce maternal deaths, New Telegraph, 22 Sep 2018
PMA 2020: Experts Reveal Increase In Use of Modern Family Planning, Leadership, 21 Sep 2018
2.7 million Nigerian women engage in abortion— Expert, Premium Times, 20 Sep 2018
Nigeria Records 2m Cases of Abortion in 2018, Says Report, This Day, 20 Sep 2018
Having Mercy, Medium/Jhpiego, 19 Sep 2018
Africa needs family planning, education to address unsustainable population growth – Report, Premium Times, 18 Sep 2018
Research Shows Nigerian Youths Embrace Family Planning – NGO, Concise News, 14 Sep 2018
'Family planning good for unmarried sexually active women', The Nation, 11 Sep 2018
Vasectomy: Addressing the myths of male sterilization, healthnews.Africa, 9 Sep 2018
Nigeria's booming abortion black market, healthnews.Africa, 9 Sep 2018
Nigeria must improve women's access to contraceptives to end unsafe abortion, healthnews.Africa, 9 Sep 2018
Family Planning As Catalyst In Anti-teenage Pregnancy Fight, Leadership, 8 Sep 2018
UNFPA Educates Girls on Sex Education in Lagos Community, This Day, 6 Sep 2018
Non-compliance, cause of family planning failure – Women, New Telegraph, 6 Sep 2018
Lagos Women Count Dividends Of Family Planning, The Independent, 5 Sep 2018
Cost Effective Means Of Curbing Maternal Mortality, Leadership, 1 Sep 2018
Republic of Congo
Santé reproductive: l'association Avenir-Nepad-Congo milite pour la dépénalisation de l'avortement médicalisé, ADIAC, 27 Sep 2018
Rwanda
Understanding the dilemma of contraceptives in Rwanda, CNBC Africa, 26 Sep 2018
Time to talk frankly about Africa's rapid population growth if we want to beat poverty, New Times/Quartz, 24 Sep 2018
Building the contraception use mindset, New Times, 23 Sep 2018
#InFocusRW: The Contraceptives Dilemma, RTV, 23 Sep 2018
Rwf1 billion project seeks to lower teenage pregnancies, New Times, 19 Sep 2018
How effective will the male contraceptive pill be?, New Times, 9 Sep 2018
"Now family planning is included." One priest's perspective on changes in his community, Institute for Reproductive Health, 5 Sep 2018
Continuing Professional Development in Maternal Health Care: Barriers to Applying New Knowledge and Skills in the Hospitals of Rwanda., Maternal and Child Health Journal, 22 Aug 2918
Senegal
Non utilisation de la contraception moderne: Risque moindre pour les femmes de Dakar et Thiès (étude), Agence de Presse Senegalaise, 2 Sep 2018
Seychelles
Seychelles minister visits family planning village in Bali, The Jakarta Post, 20 Sep 2018
Sierra Leone
Teenage pregnancy prevention project launched in Kenema, Awoko, 26 Sep 2018
Ending child marriage and teenage pregnancy in Sierra Leone, UNICEF, 18 Sep 2018
South Africa
Activists call for improved access to safe abortions, Ground Up, 29 Sep 2018
#SliceofLife:'I opened her up and found her womb was rotten from the infection', Bhekisisa, 28 Sep 2018
SADC NGOs call for safe & legal abortion, Gender Links, 27 Sep 2018
The Gospel of Shame: How Christian groups thwart the right to abortion, Bhekisisa, 21 Sep 2018
Women's rights movement SheDecides targets SADC, City Press, 18 Sep 2018
Body of Work Uses Art to Counter Abortion Stigma, Words of Choice, 11 Sep 2018
Prominent Joburg surgeon under investigation over forced abortion claims, EWN, 3 Sep 2018
South Sudan
A father's campaign for midwives in South Sudan, UNFPA, 6 Sep 2018
Tanzania
Civil Society is Key in Strengthening Accountability for FP2020 Commitments, Medium/FP2020, 28 Sep 2018
Abortions are illegal – yet one in three pregnancies is terminated, The Nordic Africa Institute, 26 Sep 2018
Stakeholders: Family planning promotion ban still unclear, IPP Media, 23 Sep 2018
Decision to pull family planning ads an attack on sexual and reproductive rights, Amnesty International, 21 Sep 2018
Tanzania government suspends USAID funded family planning advertisements, The Citizen, 20 Sep 2018
Invest in family planning, education to achieve SDGs – Bill Gates, IPP Media, 18 Sep 2018
Clinical outcomes of postpartum intrauterine devices inserted by midwives in Tanzania, Gynecology & Obstetrics, 18 Sep 2018
Ministry clears confusion over family planning, The Citizen, 15 Sep 2018
Chadema pours cold water on President Magufuli's birth control 'tip', The Citizen, 13 Sep 2018
Interconnected Social and Environmental Problems Need Interconnected Solutions, Stanford Social Innovation Review, 12 Sep 2018
President Magufuli is wrong on uncontrolled births: MP, The Citizen, 10 Sep 2018
Tanzania's John Magufuli advises against birth control, Al Jazeera, 10 Sep 2018
Uganda
Nurses flee health centre over abortion, Daily Monitor, 28 Sep 2018
'We see mothers die and children die': Uganda's teen pregnancy crisis, The Guardian, 26 Sep 2018
Sex-workers empowered to manage their own health, Safe Abortion Action Fund, 25 Sep 2018
Woman charged with procuring a miscarriage, New Vision, 20 Sep 2018
New Project Will Use Behavioral Science to Improve Family Planning Services in Uganda, IntraHealth, 17 Sep 2018
Rising abortion in adolescents worries experts, Daily Monitor, 13 Sep 2018
Uganda's Kapchorwa District Government Council Approves Community-Led Framework to Monitor Family Planning Supplies, Advance Family Planning, 11 Sep 2018
Vasectomy, the dos and don'ts of the procedure, Daily Monitor, 10 Sep 2018
Ministers disagree on midwives' arrests, Daily Monitor, 4 Sep 2018
It's time to implement sexuality education, Daily Monitor, 3 Sep 2018
Induced Abortion and Postabortion Care Among Adolescents in Uganda, Guttmacher Institute, September 2018; Estimating abortion incidence among adolescents and differences in postabortion care by age: a cross-sectional study of postabortion care patients in Uganda, Contraception, September 2018
Zambia
Media silence on sexual reproductive health worrying, The Independent Observer, 18 Sep 2018
Insaka: Changing men's attitudes, Daily Mail, 11 Sep 2018
Zimbabwe
Zimbabwe's contraceptive prevalence rate improving, New Zimbabwe, 30 Sep 2018
Research and Resources
Intrauterine Device Expulsion After Postpartum Placement: A Systematic Review and Meta-analysis, Obstetrics & Gynecology, October 2018
Contraceptive experience and perception, a survey among Ukrainian women, BMC Women's Health, 29 Sep 2018
Her in charge: Medical abortion and women's lives – A call for action, IPPF, 28 Sep 2018
Postpartum family planning: essential for ensuring health of women and their babies, WHO, 26 Sep 2018
Association between contemporary hormonal contraception and ovarian cancer in women of reproductive age in Denmark: prospective, nationwide cohort study, BMJ, 26 Sep 2018
A strategic action framework for multipurpose prevention technologies combining contraceptive hormones and antiretroviral drugs to prevent pregnancy and HIV, The European Journal of Contraception & Reproductive Health Care, 24 Sep 2018
Medical Abortion Commodities Database, IPPF/Gynuity Health Projects/Concept Foundation, 24 Sep 2018
Improving access to safe abortion, FIGO, 20 Sep 2018
Understandings of self-managed abortion as health inequity, harm reduction and social change, Reproductive Health Matters, 19 Sep 2018
Prevalence and factors associated with abortion and unsafe abortion in Nepal: a nationwide cross-sectional study, BMC Pregnancy and Childbirth, 17 Sep 2018
Use of an at‐home multilevel pregnancy test and an automated call‐in system to follow‐up the outcome of medical abortion, International Journal of Gynecology & Obstetrics, 16 Sep 2018
Contraceptive Use Among Women at Risk for Unintended Pregnancy in the Context of Public Health Emergencies — United States, 2016, Medscape/Morbidity & Mortality Weekly Report (CDC), 14 Sep 2018
Assessment of Family Planning Service Availability and Readiness in 10 African Countries, Global Health: Science and Practice, 13 Sep 2018
Oral Contraceptive Use Link to Childhood Leukemia, Medscape, 13 Sep 2018
Global Abortion Policies Database: a new approach to strengthening knowledge on laws, policies, and human rights standards, BMC International Health and Human Rights, 12 Sep 2018
Two New Contraceptive Methods: More Choice or More Risk?, Medscape, 11 Sep 2018
The Future of Family Planning in India, Pulitzer Center, 11 Sep 2018
Menopausal and Contraceptive Hormone Use Linked to Microscopic Colitis, Medscape/Reuters, 9 Sep 2018
Misconceptions impede family planning in women with rheumatic diseases, Healio, 7 Sep 2018
Domestic Public Financing: Building a sustainable future for family planning programs, Family Planning High Impact Practices, 6 Sep 2018
Tired of Googling contraception questions? Our video series has answers., The Lily, 6 Sep 2018
Comparison of Health, Development, Maternal Bonding, and Poverty Among Children Born After Denial of Abortion vs After Pregnancies Subsequent to an Abortion, JAMA Pediatrics, 4 Sep 2018
Spousal discordance on reports of contraceptive communication, contraceptive use, and ideal family size in rural India: a cross-sectional study, BMC Women's Health, 4 Sep 2018
Looking Back and Charting the Way Forward: Using the Global Consensus Statement on Expanding Contraceptive Choice for Youth- A Summary of Survey Results, E2A Project/USAID, September 2018
Institutionalization of postpartum intrauterine devices, Gynecology & Obstetrics, September 2018
Effectiveness of Fertility Awareness–Based Methods for Pregnancy Prevention: A Systematic Review, Obstetrics & Gynecology, September 2018
Adolescent Health Initiative, Michigan Medicine: Improving Sexual Health, Michigan Medicine, September 2018
2017 Evaluation Report Highlights, Provide Care, September 2018
Demographic Dividend in West and Central Africa: 2017 Progress Report, UNFPA, September 2018
Coercing Women's Behavior: How a Mandatory Viewing Law Changes Patients' Preabortion Ultrasound Viewing Practices, Journal of Health Politics, Policy and Law, 31 Aug 2018
Family Planning Annual Report: 2017 National Summary, Office of Population Affairs, HHS, August 2018
Teenage Reproductive Health: Pregnancy, Contraception, Unsafe Abortion, Fertility, International Journal of Environmental Research and Public Health, July 2018
Global/General
Abortion For Undocumented Teens Would Be Banned Under These New Trump Administration Rules, Bustle, 30 Sep 2018
Protecting reproductive rights is about equity and economic justice, Chicago Sun-Times, 30 Sep 2018
Abortion pill mandate for California universities vetoed by Brown, Sacramento Bee, 30 Sep 2018
Men's Opinions On Birth Control Still Dictate Some Women's Use, Cosmopolitan (Philippines), 30 Sep 2018
Kentucky's lone remaining abortion clinic can stay open, court rules, Think Progress, 29 Sep 2018
Only these 8 states require sex education classes to mention consent, CNN, 29 Sep 2018
Croatians March in Defence of Abortion Rights, Balkan Insight, 28 Sep 2018
'Contraception Deserts' Likely To Widen Under New Trump Administration Policy, Kaiser Health News, 28 Sep 2018
Reports Show Significant Progress Toward FP2020 Commitment Fulfillment, Medium/FP2020, 28 Sep 2018
Lessons From California In Women's Health, Health Affairs, 28 Sep 2018
Marking a Measurement Milestone: FP2020 to Publish Estimates of Domestic Government Expenditures for Family Planning in Progress Report, Medium/FP2020, 28 Sep 2018
Unboxing Abortion, Demo Abierta, 28 Sep 2018
The fight for abortion rights will never end, Thomson Reuters Foundation/ARROW, 28 Sep 2018
Normalising Abortion: It's Part of Our Lives. #LetsTalkAbortion, International Campaign for Women's Right to Safe Abortion, 28 Sep 2018
Andorra, one of Europe's last abortion holdouts, France 24, 28 Sep 2018
A Pivotal Election for Abortion Rights, The New Republic, 28 Sep 2018
Funding threat to agencies that withhold abortion advice, The Times, 28 Sep 2018
Abortion, sexual health and maternity services to cost €50m a year, The Irish Times, 27 Sep 2018
'I felt him wriggle'.  My abortion failed and I had to give birth to a live, crying baby who died an hour later in my arms, The Sun, 27 Sep 2018
States must act now to allow safe, legal abortions for women and girls, say UN rights experts, OHCHR, 27 Sep 2018
Nazneen takes responsibility of opting for contraception after safe abortion, Family Planning Association of India, 28 Sep 2018
Pela vida e autonomia das mulheres! Contra o fascismo! Legalizar o aborto no Brasil! Frente Nacional Contra a Criminalização das Mulheres e Pela Legalização do Aborto, 28 Sep 2018
Fight over fetal tissue splits HHS, anti-abortion allies, Politico, 28 Sep 2018
28 abortion rights successes in 2018, Open Democracy, 27 Sep 2018
Nova Scotia health minister says province providing timely abortion access, CTV, 27 Sep 2018
Trump Administration Claims Preventing Young Immigrants from Accessing Abortion is Constitutional, ACLU, 27 Sep 2018
Louisiana's 'admitting privileges' abortion law upheld, NOLA, 27 Sep 2018
Report: Heidi Group still failing to serve target number of patients for reproductive health, Texas Tribune, 27 Sep 2018
Women serving decades-long prison terms for abortion in El Salvador hope change is coming, Washington Post, 27 Sep 2018
Contraceptive pill linked with reduced risk of ovarian cancer, The Guardian, 27 Sep 2018
Thai pro-choice medical network campaigns for the right to safe abortions, Coconuts, 27 Sep 2018
"Our Bodies Are at Stake": 7 Latina Activists on Why Kavanaugh Is So Dangerous, Remezcla, 27 Sep 2018
What to Know About the Surprising Modern History of Contraception, Time, 26 Sep 2018
The Center for Reproductive Rights Sues the Department of State Over Deletion of Reproductive Rights From the Annual Human Rights Reports, Insurance News/Targeted News Service, 26 Sep 2018
Preparing for Africa's population boom, Deutsche Welle, 26 Sep 2018
Health ministry joins efforts to promote birth-control awareness, The Nation (Thailand), 26 Sep 2018
Litigate and Innovate in Abortion Law: That's Stephanie Toti's Mission., Rewire, 26 Sep 2018
Why Pro-Choice Groups Say The Kavanaugh Allegations & His Views On Abortion Are Linked, Bustle, 26 Sep 2018
On World Contraception Day 2018, we launched a graphic novel No More Fairy Tales, featuring the stories of four young people from East Africa, West Africa and Asia., Marie Stopes International, 26 Sep 2018
Getting access to birth control pills remains frustratingly difficult in the U.S, Think Progress, 26 Sep 2018
Trump administration launches review of scientific research involving fetal tissue, STAT news, 25 Sep 2018
Council of Europe Decision Calls on Poland to Immediately Grant Women Access to Legal Abortion Care and Services, Center for Reproductive Rights, 25 Sep 2018
These 5 Levels of Advocacy Are Moving the Needle on Contraceptive Use, IntraHealth, 25 Sep 2018
Talking About 'Ordinary' Abortion and Keeping It Legal: Q&A With Author Katie Watson, Rewire, 25 Sep 2018
FHI 360 celebrates World Contraception Day, FHI, 25 Sep 2018
Why is family planning taboo for youths?, The Jakarta Post, 25 Sep 2018
Family Planning Bolstered Mexico's Middle Class, But Access Still Depends On Politics, Religion, Texas Standard, 25 Sep 2018
Normalizing Abortion, Project Syndicate/International Women's Health Coalition, 25 Sep 2018
Abortion AMA: Can Someone Force Me Into Getting An Abortion?, Bustle, 25 Sep 2018
Italy grants 500,000 Euros to Strengthen Reproductive Health and Rights for Palestinian Youth, Relief Web/Government of Italy, 25 Sep 2018
DKT International Advances the Goals of World Contraception Day, Every Day, Cision/PR Newswire, 24 Sep 2018
Men Cause 100% of Unwanted Pregnancies, Medium, 24 Sep 2018
In Six Francophone West African Cities, Mayors Are Serious about Investing in Family Planning, IntraHealth, 24 Sep 2018
Joint Statement to the UN Human Rights Council: Defend Abortion Rights, International Women's Health Coalition, 24 Sep 2018
#LetsTalkAboutAbortion, Ipas Development Foundation, 24 Sep 2018
Imagining post-abortion America, The Week, 24 Sep 2018
Indonesian incest rape victim, 15, could be sent back to jail for having an abortion, ABC News (Australia), 24 Sep 2018
Germany: Where providing information on abortion remains a crime, France 24, 24 Sep 2018
Why contraception isn't just about condoms and the pill, The Irish Times, 24 Sep 2018
HRC39 Joint NGO statement on abortion rights, Sexual Rights Initiative, 24 Sep 2018
'We Want to Flip the Narrative': Religious Groups Bring Pro-Choice Billboards to Oklahoma, Rewire, 24 Sep 2018
Presidential Candidates Need to Heed Abortion Debate, Huffington Post (Brazil)/Human Rights Watch, 24 Sep 2018
Can one mother's tragic death inspire overdue change to rural Sarawak healthcare? FMT News (Malaysia), 23 Sep 2018
Getting the snip: Vasectomies on the rise, The Canberra Times, 23 Sep 2018
What to do about Africa's dangerous baby boom, The Economist, 22 Sep 2018
How Activists Can Prepare for a Post-Roe World, ReproAction, 21 Sep 2018
Abortion in Ireland Will Be Cost-Free When It Becomes Legal, Daily Beast, 21 Sep 2018
Let's Talk About Women's Right To Safe Abortion, YKA (India), 21 Sep 2018
Study: Fewer U.S. teens having sex, most using birth control, UPI, 21 Sep 2018
Robyn's Second Album Wasn't Released in the U.S. Because It Contained Songs About Her Abortion, The Muse, 21 Sep 2018
How the next Supreme Court justice could affect your access to birth control, PBS, 21 Sep 2018
Abortion Funds Speak Out on 42 Years of Hyde, National Network of Abortion Funds, 20 Sep 2018
Doctors in Canberra can soon prescribe abortion drugs, The Canberra Times, 20 Sep 2018
Illegal abortion in Lebanon: 'I couldn't comprehend how painful it was', Middle East Eye, 20 Sep 2018
Lack of training and equipment worries doctors ahead of abortion deadline, Evening Express, 19 Sep 2018
Abortion? Shh! We Don't Talk About That, YKA (India), 19 Sep 2018
These clinics used to provide abortions. Now they are owned by antiabortion activists., The Lily, 19 Sep 2018
Finnish FM under fire after attending pro-life vigil, France 24, 18 Sep 2018
Will insurers have to cover the controversial contraception app Natural Cycles under Obamacare's mandate?, STAT News, 18 Sep 2018
The region of Texas already living in a post-'Roe v. Wade' world, Mic, 18 Sep 2018
Health-Care Providers Must Consider What Role We'll Play in Harm Reduction if Abortion Is Outlawed, Resire News, 17 Sep 2018
Tobago agree to sexual and reproductive rights framework, Daily Express, 17 Sep 2018
Mythbusting facts about withdrawal, IPPF, 15 Sep 2018
This Is What Happens When Women Don't Have Control Over Their Own Bodies, for Those Who Don't Get It, Café Mom, 15 Sep 2018
Abortion Can't Be Stopped, Common Dreams, 15 Sep 2018
Contraception frees women. Rationing by stealth is crazy, The Guardian, 14 Sep 2018
Disagreeing About Abortion Can Be Respectful, After All, The Atlantic, 14 Sep 2018
Essay: "Men could eliminate abortions in 3 months or less without ever touching an abortion law", Boing Boing, 14 Sep 2018
This coffee table book is not ashamed of its 43 abortion stories, KUOW, 14 Sep 2018
Swedish regulator finds no major issues with controversial contraception app, Stat News, 13 Sep 2018
Where Australia stands on abortion, CNN/The Conversation, 13 Sep 2018
Why This Pastor Changed His Mind About Abortion, Now This Her, 13 Sep 2018
Review: 'Reversing Roe' Shows How Abortion Became Political, The New York Times, 12 Sep 2018
How I ended abstinence-only sex education in my school, CNN, 12 Sep 2018
More than 8 million women of reproductive age are now living in an area where cuts to contraception budgets have taken place, Faculty of Sexual & Reproductive Healthcare of the Royal College of Obstetricians & Gynaecologists, 12 Sep 2018
Play confronts 'grief for what might have been', The Sydney Morning Herald, 12 Sep 2018
SURVEY: Black Women Overwhelmingly Support Roe v. Wade, Color Lines, 12 Sep 2018
Sex and money: The link between reproductive rights and economic prosperity, Asian Correspondent, 12 Sep 2018
Dr. Leana Wen Quotes On Reproductive Rights Show She's A Vocal Champion Of Women's Health, Bustle, 12 Sep 2018
Forced to choose between US and Swedish funding, sexual health NGOs speak out, Devex, 12 Sep 2018
Telehealth apps expand access for reproductive health care, Brookings, 12 Sep 2018
Abortion-Themed Films Take On Greater Urgency Amid Kavanaugh Hearings, Hollywood Reporter, 11 Sep 2018
Global reproductive health program gets $20.5 million from Bill & Melinda Gates Foundation, WMAR/Scripps, 11 Sep 2018
Getting an Abortion Can Be Lonely. These People Will Hold Your Hand., Marie Claire, 11 Sep 2018
Controversial contraception app approved in U.S. drawing scrutiny overseas, Stat News, 11 Sep 2018
These Missouri Abortion Laws Will Stand After A Court Ruling & It Could Have Dire Consequences, Bustle, 11 Sep 2018
Could Kentucky Become the First State Without an Abortion Clinic?, The Daily Beast, 11 Sep 2018
Modern day Family Planning, The Daily Star (Bangladesh), 11 Sep 2018
China scraps three family planning offices amid push to boost birthrate, The Guardian, 11 Sep 2018
The world's most common contraception has a dark past, BBC, 11 Sep 2018
Science is clear on the matter: Abortion saves women's lives, Colorado Politics, 10 Sep 2018
Implementing the Action plan for sexual and reproductive health – how policies can make a real difference, WHO, 10 Sep 2018
FP voices: Staff favorites, FP2020, 10 Sep 2018
The crusade for 'religious liberty' will reverberate badly in health care, Stat News, 10 Sep 2018
Science Does Not Support Claims That Contraceptives Are 'Abortion-Inducing', The New York Times, 9 Sep 2018
How stealth and sabotage deny women reproductive control, The Sydney Morning Herald, 9 Sep 2018
How university campuses became ground zero for Canada's abortion debate, Thompson Citizen, 9 Sep 2018
Preliminary media campaign for 'Two are Enough' launched, Egypt Today, 9 Sep 2018
Jordanian health survey sparks online debate about family planning, Global Voices, 8 Sep 2018
Kavanaugh 'abortion-inducing drug' comment draws scrutiny, WTVA/CNN, 8 Sep 2018
Meet the Black Woman Behind Reversing Roe, Netflix's New Documentary About the Legal Battle Over Abortions, The Root, 8 Sep 2018
Kavanaugh Files: Abortion Rights, FactCheck.org, 7 Sep 2018
Why Do Conservatives Still Think Contraception Is Abortion?, Huffington Post, 7 Sep 2018
Women protesting Kavanaugh flood Capitol Hill to tell personal stories of abortion
The Future of Abortion Under a New Supreme Court? Look to Arkansas, The New York Times, 7 Sep 2018
How Is US Policy Affecting Abortion, Pregnancy Rates?, Medscape, 6 Sep 2018
DOH says new family-planning method more effective, Business Mirror (Philippines), 6 Sep 2018
Where Are All Of The Pro-Choice Men?, Huffington Post, 6 Sep 2018
What happens if Kavanaugh is confirmed?, DC Abortion Fund, 6 Sep 2018
Why isn't this birth control used more?, BBC, 6 Sep 2018
We Need More Depictions of Abortion in Media, The Mary Sue, 6 Sep 2018
Now they see us: abortion in Argentina will be legal, Open Democracy, 6 Sep 2018
How Is US Policy Affecting Abortion, Pregnancy Rates?, Medscape, 6 Sep 2018
Stop regression on sexual and reproductive rights of women and girls, UN experts urge, OHCHR, 5 Sep 2018
The world is failing women and girls whose bodies have been weaponised, The Guardian, 5 Sep 2018
Amnesty slams Guatemala bill to punish abortion, gay couples, Washington Post, 5 Sep 2018
Judge: Texas' fetal burial law restricts abortion rights, would be 'catastrophic' to health care system, Dallas News, 5 Sep 2018
China looks to relax two-child policy – but it won't solve demographic problems, The Conversation, 5 Sep 2018
Afrique de l'Ouest: Les bons points du projet SWEDD malgré les grands défis, All Africa, 4 Sep 2018
A Glimpse Into Your Post-Roe Future, Cosmopolitan, 4 Sep 2018
'Reversing Roe' Trailer: A Look Back at Roe V. Wade and the Current State of Reproductive Rights in America, Indie Wire, 4 Sep 2018
As a Supreme Court justice, Brett Kavanaugh will present an immediate threat to women's rights, Salon, 4 Sep 2018
For many women across the U.S., it's already a post-Roe vs. Wade reality, Los Angeles Times, 4 Sep 2018
Taking a Life-Course Approach to Women's Sexual Health, Ms. magazine, 4 Sep 2018
Guatemalan congress to debate contradicting abortion bills, France 24/AFP, 4 Sep 2018
What Does Science Tell Us About Sex Ed?, 538, 4 Sep 2018
Dianne Feinstein at Kavanaugh hearing: Roe is about more than abortion, Vox, 4 Sep 2018
Abortion in Latin American: four women's voices, France 24/AFP, 4 Sep 2018
IPPF's Director General Visits India to Underscore Commitment to Sexual and Reproductive Health Outcomes in the Country, Business Wire India, 3 Sep 2018
Keeping Roe v. Wade is not enough, Newsweek, 3 Sep 2018
A garantia do direito ao aborto como defesa do direito à vida, Justificado (Brazil), 3 Sep 2018
US reproductive rights threatened with Kavanaugh confirmation, The Intelligencer, 3 Sep 2018
Democrats Aim to Derail Kavanaugh With Eye on Abortion, Mueller, Bloomberg, 3 Sep 2018
Abortion crackdown leaves women on edge, Korea Times, 3 Sep 2018
HSE awards €800,000 contract to set up post-abortion phone helpline, The Journal (Ireland), 3 Sep 2018
Let's talk about sexual reproductive health, Trinidad and Tobago Newsday, 2 Sep 2018
Family: how to advise teens on contraception, The Times, 2 Sep 2018
The best women's health apps, period, Wired, 1 Sep 2018
Women's bodies have become a battleground in the fight for Iran's future, Open Democracy, 29 Aug 2018