Rwandan partners mark World Contraception Day with nationwide outreach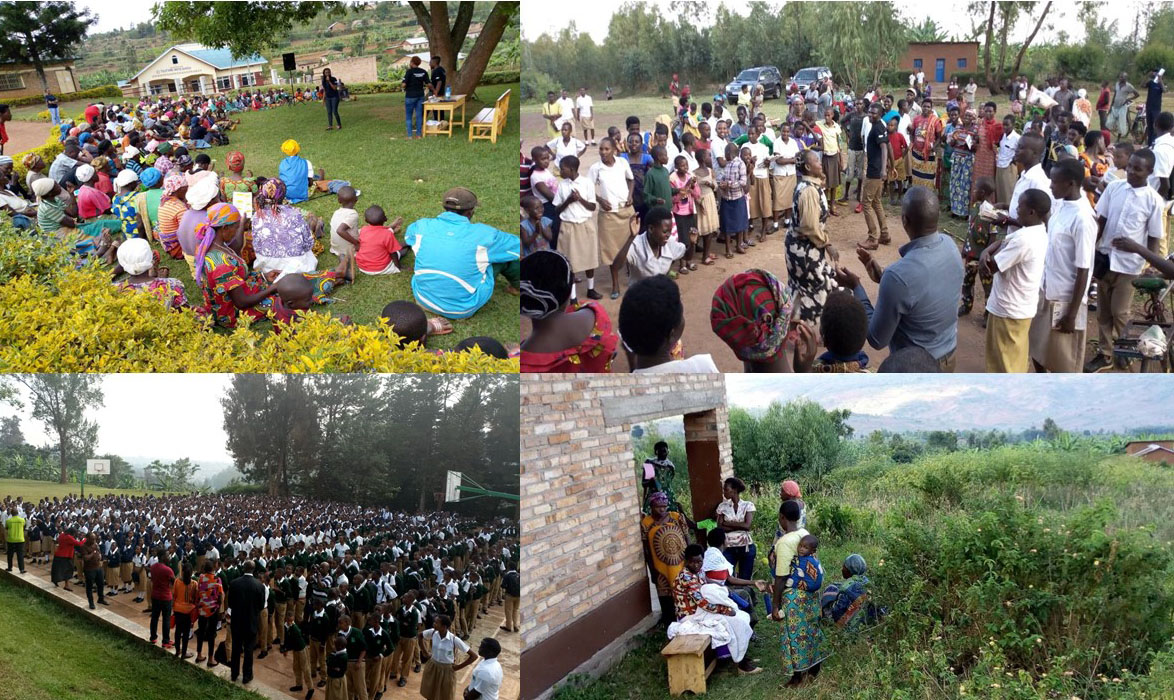 World Contraception Day is marked every September 26 to increase awareness of the availability and need for contraception access. In Rwanda, faculty and staff from the University of Rwanda's School of Medicine and Pharmacy and School of Midwifery and Nursing used the occasion, and the preceding week, reached out to students and local residents in three districts around the country – Kigali, Rwamagana and Huye.
The outreach project had four goals: to raise awareness on contraception to the general community; to clear up myths and misconceptions; to sensitize youth on family planning and contraception use; and to educate youth in schools on reproductive health and research in general.
At schoolsand in village meetings, more than 7,600 people were reached with messages and educational materials, and nearly 350 people receiving long-term and short-term methods.