Moving forward / Moving sideways / Moving backwards – October 2018 News Review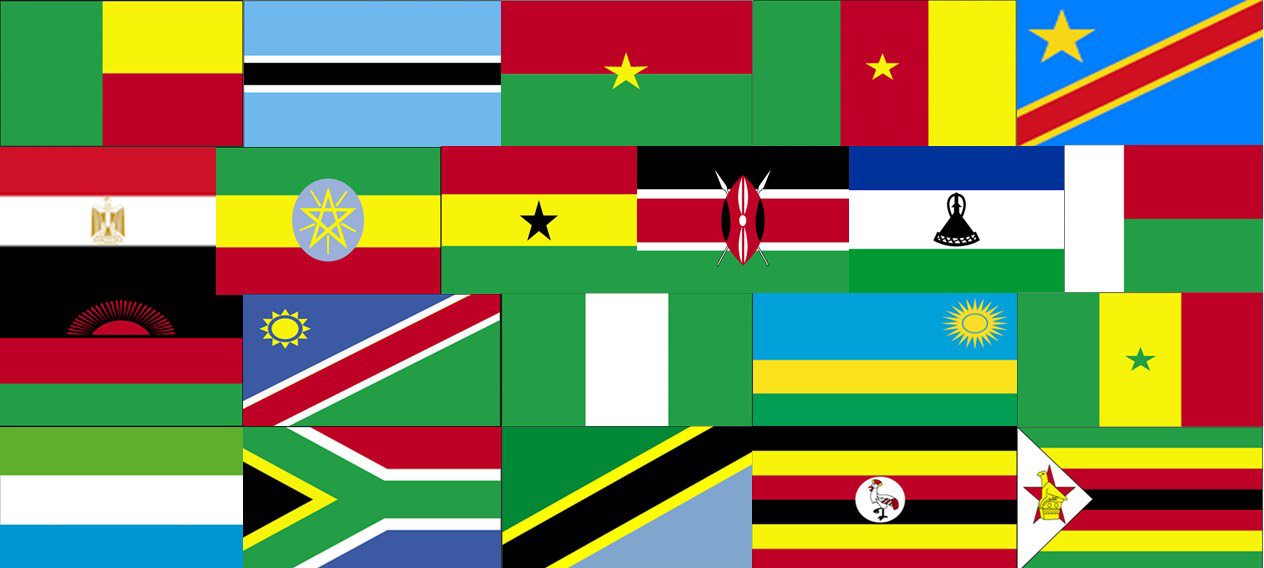 (For online email version, click here)
Forward:
In Benin, communities are working together to "tackle abortion stigma" and engage civil society in a broad discussion about family planning.
The government in DRC, where complications form unsafe abortion are common, is popularizing (in French: "vulgarization") its adoption of Article 14 the Maputo Protocol which guarantees women's right to reproductive health, including access to contraception and abortion, which local papers say is leading the way to safe abortion service and women's opportunity.
A study in IJGO lauded Ethiopia's implementation of safe abortion services, an effort that succeeded through government leadership, NGO involvement, and expansion of health professional education.
Rwanda has made changes to its abortion law that no longer require court intervention. While restrictions still exist, some activists say the law signals "an important step forward in the promotion and respect of women's rights."
Burkina Faso has set "ambitious health goals." While clandestine abortions cost lives and some say contraception for youths is not accepted, a "vast campaign for better communication" has been undertaken.
Religious leaders in Nigeria "may be the key" to family planning efforts, which the Nigerian Urban Reproductive Health Initiative study says will contribute to boost the number of clients, as the government works to "mainstream" family planning policies and "reduce death by 30%."
Egypt has approved $19 M for family planning, in a country that "cannot benefit from development" at the current birth rate.
Botswana has one of the fastest falling fertility rates, in part attributed to being "very proactive in in establishing a family planning programme that was far-reaching in terms of its geographical reach, providing access to most people in the country to a range of contraceptive methods."
At the release of the annual Mo Ibrahim Foundation Index of African Governance, the philanthropist stated that "Africa must tackle the birth control taboo" to "beat poverty".
Sideways:
Kenya offers a set of contradictory stories. "One in every three girls aged 15 to 19 in Kenya has an unmet need for family planning according to KDHS 2014. The number is similar among women aged 20 and 29," in part thanks to bishops' insistence on abstinence-only. For married women, "Kenya tops the East African region in the use of contraceptives." In the background, the Trump Global Gag Rule, which one family planning provider said "was akin to signing her patients' death sentence." (The Washington Post published an excellent view of how the Gag Rule "reverberated around the globe.")
South Africa has "wonderful laws", but not the "people to implement those laws," as "conscientious objection" obstructs access to safe abortion. Ghana recorded 53,000 abortions at public health centers in 2017, yet unsafe abortion is "soaring."
The US landscape is in flux: Justice Brett Kavanaugh was confirmed to the Supreme Court, putting both sides of the abortion debate "gear up for battle." The Trump Administration "religious exemption" birth control policies will result in "contraception deserts," and could put 25 M women in 20 states at risk of losing abortion rights, even though "6 in 10 Americans say abortion should be legal in all or most cases." Yet federal courts in Kentucky and Virginia issues ruling protecting abortion access. KFF offers a compendium of state policies on abortion access.
Backwards:
Tanzania's President John Magufuli "bluntly attacked contraception," saying high birth rates are good for the economy and calling users "lazy." At the same time, the health ministry put a temporary ban on family planning advertising and Marie Stopes International was forced to close 10 clinics.
Pope Francis compared having an abortion to "hiring a hitman to solve a problem."
Only half of Namibian women have access to contraceptives. A Kenyan man in Lesotho was arrested for assisting a woman with an abortion.
An assessment of Family Planning Service Availability and Readiness in 10 African Countries in GH:SP concluded "the availability of oral contraceptives, injectables, and condoms varied greatly, and the availability of basic items indicating service readiness, such as guidelines, trained staff, equipment, and certain commodities, was low."
Benin
Press-book du Ceradis : Regard de la société civile sur les engagements du Bénin pour la Planification familiale, La Nouvelle Tribune, 27 Oct 2018
Breaking the silence with a whisper, IPPF, 16 Oct 2018
Abortion stigma: From judge to advocate, IPPF, 16 Oct 2018
The Benin community working together to tackle abortion stigma, IPPF, 16 Oct 2018
Botswana
How to grapple with soaring world population? An answer from Botswana, The Guardian, 10 Oct 2018
Burkina Faso
Santé sexuelle et de la reproduction des jeunes au Burkina: Une vaste campagne pour mieux communiquer, Faso 24, 27 Oct 2018
Planification familiale : Le slam, un outil de mobilisation sociale, Sidwaya, 24 Oct 2018
Dr Georges Coulibaly de Maries Stopes Burkina : "La contraception pour les jeunes n'est pas acceptée …", Sidwaya, 22 Oct 2018
Senior Burkina Faso Officials Outline Ambitious Health Goals at First Reference Group Meeting, PRB, 22 Oct 2018
Avortements clandestins au Burkina :La contraception pour éviter la mort, Sidwaya, 22 Oct 2018
Cameroon
Contraceptive use and determinants of unmet need for family planning; a cross sectional survey in the North West Region, Cameroon, BMC Women's Health, 20 Oct 2018
Africa Must Increase Spending on Health Care, Education & Modern Contraception, IPS, 18 Oct 2018
Cote d'Ivoire
Grossesses en milieu scolaire : Une ascension fulgurante après une baisse en  2016, Fratmat, 31 Oct 2018
Lycée Sainte-Marie: Mabingué NGom soutient le projet d'accélération de la lutte contre les grossesses en milieu scolaire, Fratmat, 9 Oct 2018
DRC
Lubumbashi : les Ministres provinciaux et chefs de division en charge du Genre appelés à vulgariser l'article 14 du protocole de Maputo, La Prosperite, 26 Oct 2018
Magistrats et Médecins balisent le chemin de l'application de l'avortement sécurisé, La Prosperite, 21 Oct 2018
Dr. Mukwege Prix Nobel de la Paix 2018: la consécration pour «l'homme qui répare les femmes», L'Observateur, 7 Oct 2018
Le manque d'information entraine les risques sur la santé sexuelle et reproductive des femmes, selon une gynécologue, Agence Congolaise de Presse, 5 Oct 2018
Mukwege: 'Do not treat sexual violence as taboo', Deutsche Welle, 5 Oct 2018
Journée Mondiale  De L'avortement : L'article 14 Du Protocole De Maputo Offre L'opportunité Aux Femmes, Le Potentiel, 1 Oct 2018
Journée Internationale pour l'Avortement sûr, légal et accessible: La Rdc déterminée à mettre en œuvre l'article 14 du PM, L'Avenir, 1 Oct 2018
Complications from Unsafe Abortion Common in Kinshasa, Guttmacher, 27 Sep 2018
Egypt
We cannot benefit from development if Egypt's current birth rate continues: PM, Egypt Independent, 29 Oct 2018
Al-Sisi approves US $19m deal supporting country's family planning programme, Daily News, 18 Oct 2018
Q&A: How to integrate sexual and reproductive health services into broader health agendas, Devex, 24 Oct 2018
Ethiopia
The implementation of safe abortion services in Ethiopia, International Journal of Obstetrics & Gynecology, 30 Oct 2018
Ghana
Unsafe Abortions Soar…In Ghana, Peace FM, 31 Oct 2018
Media urged to champion the cause of sexual and reproductive rights, Modern Ghana, 20 Oct 2018
Implementing safe abortion in Ghana: "We must tell our story and tell it well", International Journal of Obstetrics & Gynecology, 30 Oct 2018
Use family planning to fight poverty — Lecturer, Graphic Online, 19 Oct 2018
Ipas Ghana urges government to strengthen policies for safe abortions, Ghana News Agency, 4 Oct 2018
Engage experts to shed light on sexual and reproductive health issues – Journalists told, GhanaWeb, 4 Oct 2018
'RightByHer' campaign launched in Ghana, GhanaWeb, 4 Oct 2018
Over 53,000 abortion cases recorded at public health centres in 2017 – Study, Joy Online, 4 Oct 2018
GHS supervises more abortion cases in 2017, Ghana News Agency, 3 Oct 2018
African leaders urged to invest in Sexual and Reproductive Health, Ghana Business News, 1 Oct 2018
Youth Action Movement & Abortion Stigma, IPPF, 25 Sep 2018
Kenya
Elizabeth: I made the right choice, Naya Kenya, 22 Oct 2018
Kenya tops East Africa in contraceptive use, Business Daily, 22 Oct 2018
I Am 2.0, I Am 2.0, 22 Oct 2018 (see related video)
Opinion: Trump's first blow against reproductive rights was in the developing world, Devex, 15 Oct 2018
Free contraception and behavioural nudges in the postpartum period: evidence from a randomised control trial in Nairobi, Kenya, BMJ, 15 Oct 2018
Tom: My pharmacy might be small but it keeps women healthy and safe, Naya Kenya, 12 Oct 2018
World Contraception Day celebration at Kisumu County, Duke Center for Global Reproductive Health, 10 Oct 2018
Youths unmet contraception needs add to grim numbers, The Standard, 5 Oct 2018
Bishops say no to condom use, insist on abstinence, Daily Nation, 3 Oct 2018
What they told you about contraceptives was wrong, Daily Nation, 1 Oct 2018
My Abortion Story, IPPF, 28 Sep 2018
Kenyan campaigners urge regulations to promote safe abortion, Xinhua, 28 Sep 2018
Method‐Specific Attributes that Influence Choice of Future Contraception Among Married Women in Nairobi's Informal Settlements, Studies in Family Planning, 20 Aug 2018
Lesotho
Maseru: Kenyan in the dock over abortion, APA, 15 Oct 2018
Madagascar
How a change in U.S. abortion policy reverberated around the globe, Washington Post, 10 Oct 2018
Malawi
US First Lady Melania Trump faces protest in Malawi over reproduction, maternal health's aid cut, Maravi Post, 4 Oct 2018
Namibia
Only half of Namibian women have access to contraceptives, New Era, 19 Oct 2018
Contraceptives crucial for young people's health, New Era, 1 Oct 2018
Nigeria
Alapa: Why Family Planning Is Becoming A Household Name In Oyo State, Nigerian Health Watch, 30 Oct 2018
Gender norms and modern contraceptive use in urban Nigeria: a multilevel longitudinal study, BMC Women's Health, 29 Oct 2018
Maternal and infant mortality in West Africa: Beyond the numbers, Daily Trust, 26 Oct 2018
NGO To Provide Family Planning Services To 3 Million Women In 9 States, Sundiata Post, 25 Oct 2018
Stakeholders urge LASG to release fund for family planning, Vanguard, 24 Oct 2018
Nigeria denies plans to limit child births, The Guardian, 24 Oct 2018
Stakeholders want family planning, others in info platforms, News Agency of Nigeria, 23 Oct 2018
Why Unwanted Pregnancies Is High In Niger State –CSO, News Africa Now, 22 Oct 2018
Why FG must include sex education in school curriculum – Don, Daily Trust, 21 Oct 2018
'Dearth of funds frustrating family planning activities in Niger', Premium Times, 18 Oct 2018
Checking population explosion, Sun News, 17 Oct 2018
NURHI intervention boosts number of clients seeking family planning, New Telegraph, 17 Oct 2018
Family Planning not Abortion, Says Gynaecologist, This Day, 17 Oct 2018
'Family planning can reduce deaths by 30%', Punch, 17 Oct 2018
Family planning: Niger govt commended over prompt intervention, Nigerian Tribune, 17 Oct 2018
Oyo Family Planning, Reproductive Health Law formulation takes shape, Nigerian Tribune, 17 Oct 2018
Contraceptives safe for young people – Medical official, PM News, 16 Oct 2018
Religious leaders' support may be key to modern contraception, EurekAlert/JHU Bloomberg School of Public Health, 16 Oct 2018 (For research, see: Role of Religious Leaders in Promoting Contraceptive Use in Nigeria: Evidence From the Nigerian Urban Reproductive Health Initiative, Global Health: Science and Practice, October 2018)
Use Of Contraceptives Among Kogi Women Unpopular, Independent, 15 Oct 2018
Family Planning: Kogi has low level of contraceptive usage – USAID, Premium Times, 14 Oct 2018
Experts urge FG to mainstream gender in family planning policies, Daily Trust, 13 Oct 2018
How Nigeria can use family planning to reduce maternal, child mortality, Premium Times, 13 Oct 2018
DRPC, Nigeria's Health Ministry, Others Discuss Family Planning, Premium Times, 11 Oct 2018
Over 50,000 Imo women benefited from family planning services -NGO, Sundiata Post, 11 Oct 2018
Hilarious conversation between a lady and her husband over family planning, NAIJ, 11 Oct 2018
Experts Task Health CSOs to Advocate More On Family Planning, Premium Times, 11 Oct 2018
Commissioner advocates promotion of family planning to reduce maternal, infant mortality, Nigerian Tribune, 10 Oct 2018
Cross River: GPI trains over 50,000 girls in reproductive health, management skills, The Oracle, 7 Oct 2018
Family Planning And Poverty Reduction, Leadership/Society for Media Advocacy On Health, 6 Oct 2018
Contraception: It's your life and responsibility, Vanguard, 6 Oct 2018
Role of Religious Leaders in Promoting Contraceptive Use in Nigeria: Evidence From the Nigerian Urban Reproductive Health Initiative, Global Health: Science and Practice, October 2018
Rwanda
Districts call for greater awareness on contraceptives, The New Times, 29 Oct 2018
Rwanda takes a giant step on abortion, but more needs doing, The East African, 18 Oct 2018
Govt Rolls Out Campaign to Tackle Teenage Pregnancies, The New Times, 12 Oct 2018
What the revised law on abortion means for women empowerment, The New Times, 11 Oct 2018
Government drafts guidelines on abortion, The New Times, 11 Oct 2018
Introducing World Vasectomy Day 2018 Rwanda!, World Vasectomy Day, 27 Sep 2018
Senegal
Amélioration de la Sante de la Reproduction des Adolescents Jeunes – Les Parents Invites A Communiquer Avec Leurs Enfants, Sud Quotidien, 18 Oct 2018
Une femme fait en moyenne 4 enfants, Lejecos, 4 Oct 2018
Why Infanticide Is A Problem In Senegal, NPR Goats and Soda, 3 Oct 2018
Sierra Leone
Teenage pregnancy affecting health, social, economic, political and progress, Concord Times, 1 Oct 2018
South Africa
Safe abortion in South Africa: "We have wonderful laws but we don't have people to implement those laws", International Journal of Obstetrics & Gynecology, 30 Oct 2018
Decriminalisation of Abortion, Medical Abortion and Advocacy for Change – Conference Report, International Campaign for Women's Right to Safe Abortion, 28 Oct 2018
Let's call 'conscientious objection' by its name: Obstruction of access to care and abortion in South Africa, Oxford Human Rights Hub, 24 Oct 2018
There are just too many people in South Africa for comfort right now, IOL, 6 Oct 2018
Shortage of injectable contraceptives in Limpopo is 'not a crisis', Health 24, 2 Oct 2018
#MyBodyMyChoice: The Right To Safe Abortion Is Protected By Law, Daily Vox, 1 Oct 2018
The right to safe abortion in South Africa: a clinician's experience, Reproductive Health Matters, 27 Sep 2018
Pregnant? Need an abortion? Here's where not to go, Bhekisisa, 21 Sep 2018
Tanzania
Supporting Community Mobilizers to Provide Quality Sexual and Reproductive Health Care in Urban Tanzania, Pathfinder, 31 Oct 2018
Tanzanian president bluntly attacks contraception, saying high birth rates are good for economy, The Conversation, 25 Oct 2018
Let's not ignore the birds, bees and family planning, The East African, 25 Oct 2018
Magufuli or his critics, who's wrong on birth control?, The Citizen, 17 Oct 2018
Marie Stopes ordered to close down 10 health facilities in Tanzania, The Citizen, 14 Oct 2018
They failed mandatory pregnancy tests at school. Then they were expelled, CNN, 11 Oct 2018
Minister defends Magufuli's stance on family planning, The Citizen, 10 Oct 2018
Child Spacing: When the choice of family planning method is a human right, Daily News, 10 Oct 2018
Uganda
African lawmakers want women to produce fewer children, Daily Monitor, 31 Oct 2018
Why a family planning method may fail, Daily Monitor, 29 Oct 2018
Government Urged to Popularize Family Planning, Chimp Reports, 26 Oct 2018
Midwifery training institutions get equipment worth sh555m, New Vision, 26 Oct 2018
Kadaga launches the 'Power of Choice' campaign, New Vision, 26 Oct 2018
Unmet family planning needs responsible for big families, New Vision, 25 Oct 2018
Uganda's untold abortion story, The Observer, 24 Oct 2018
Ex-VP Kazibwe urges families on planning, New Vision, 22 Oct 2018
43,000 condoms distributed in Kiryandongo, New Vision, 19 Oct 2018
Medical insurance increasing use of family planning services, New Vision, 19 Oct 2018
Denmark announces additional funds for UNFPA Sexual and Reproductive Health Supplies, UNFPA, 12 Oct 2018
Agago top in teenage pregnancies – report, Daily Monitor, 4 Oct 2018
Uganda still ranks top in countries with high maternal deaths, The Observer, 4 Oct 2018
Uganda army launches Ulinzi condom brand, BBC News, 4 Oct 2018
Family planning users are murderers – pastor, Daily Monitor, 3 Oct 2018
Contraceptives don't cause reproductive cancer – Experts, Daily Monitor, 2 Oct 2018
Businesswoman held over abortion, New Vision, 2 Oct 2018, Washington Post, 10 Oct 2018
Community Abortion Dialogue for Katogo Zone Bwayise Parish Kawempe Division – Kampala Capital City Authority, Turget Uganda, 2 Oct 2018
When a teenager is denied care…, Health Gap, 28 Sep 2018
Zimbabwe
NAC red flags increased use of morning after pills by students, Newsday, 31 Oct 2018
Post abortion drugs in short supply, Daily News, 27 Oct 2018
Abortion Shocker! 66,800 abortions carried out in 2016: Study, The Herald, 27 Oct 2018
Clandestine Abortion in Zimbabwe Contributes to Maternal Medical Complications, Guttmacher, 25 Oct 2018 (See research: Abortion in Zimbabwe: A National Study of the Incidence of Induced Abortion, Unintended Pregnancy and Post-Abortion Care in 2016, Guttmacher, October 2018)
NGO tackles teen pregnancies, The Herald, 22 Oct 2018
Teacher rapes, tricks victim into abortion, Nehanda Radio, 12 Oct 2018
Pharmacists urged to sell EC to adolescent girls, News Day, 9 Oct 2018
'No birth control pills shortage', The Herald, 8 Oct 2018
How a $5 'loan' changed the life of a teenage Mhangura mom, New Zimbabwe, 6 Oct 2018
Reproductive rights: A woman's prerogative, Chronicle, 6 Oct 2018
Zim contraceptive prevalence rate hailed, The Herald, 2 Oct 2018
'Family planning services still inaccessible', News Day, 1 Oct 2018
Research/Resources
ACOG Releases Practice Bulletin on the Use of IUDs and Contraceptive Implants, ObG Project/ACOG, 31 Oct 2018
DKT International Releases 2017 Contraceptive Social Marketing Statistics, PR Newswire/DKT, 30 Oct 2018
General comment No. 36 (2018) on article 6 of the International Covenant on Civil and Political Rights, on the right to life, UN Human Rights Commission, 30 Oct 2018
Hormonal contraceptive use and risk of pancreatic cancer—A cohort study among premenopausal women, PLOS One, 30 Oct 2018
From harm reduction to legalization: The Uruguayan model for safe abortion, International Journal of Obstetrics & Gynecology, 30 Oct 2018
Abortion as a human right: The struggle to implement the abortion law in Colombia, International Journal of Obstetrics & Gynecology, 30 Oct 2018
Realizing abortion law and policy reforms: Lessons from six country case studies, International Journal of Obstetrics & Gynecology, 30 Oct 2018
"I wouldn't even know where to start": unwanted pregnancy and abortion decision-making in Central Appalachia, Reproductive Health Matters, 26 Oct 2018
Short interpregnancy intervals and adverse perinatal outcomes in high‐resource settings: An updated systematic review, Paediatric and Perinatal Epidemiology, 24 Oct 2018
Factors influencing male participation in reproductive health: a qualitative study, Journal of Multidisciplinary Healthcare, 23 Oct 2018
Abortion "reversal" legislation and science clash, Univadis/New England Journal of Medicine, 19 Oct 2018
The impact of Northern Ireland's abortion laws on women's abortion decision-making and experiences, BMJ Sexual & Reproductive Health, 19 Oct 2018
Self-Managed Medication Abortion: Expanding the Available Options for U.S. Abortion Care, Guttmacher Policy Review, 17 Oct 2018
The Power of Choice: Reproductive Rights and the Demographic Transition, UNFPA, 16 Oct 2018
Five actions for choice, UNFPA, 16 Oct 2018
Access to Emergency Contraception Reduces Visits to the ED, Medscape, 15 Oct 2018
The Fake Clinic Database, Reproaction, 12 Oct 2018
Consideration of and Reasons for Not Obtaining Abortion Among Women Entering Prenatal Care in Southern Louisiana and Baltimore, Maryland, Sexuality Research and Social Policy, 11 Oct 2018
A Comprehensive Evaluation of Obstetrics and Gynecology Residencies' Global Health Training Programs, Obstetrics & Gynecology, 11 Oct 2018
WMA statement on medically-indicated termination of pregnancy, World Medical Association, 9 Oct 2018
State Policies Protecting or Restricting Legal Status of Abortion, KFF, 1 Oct 2018
"Without any indication": stigma and a hidden curriculum within medical students' discussion of elective abortion, Social Science & Medicine, October 2018
Assessment of Family Planning Service Availability and Readiness in 10 African Countries, Global Health: Science and Practice, October 2018
The Net Promoter Score (NPS) for Insight Into Client Experiences in Sexual and Reproductive Health Clinics, Global Health: Science and Practice, October 2018
Misoprostol knowledge and distribution in Mexico City: A survey of pharmacy staff, Contraception, October 2018
Gestational dating using last menstrual period and bimanual exam for medication abortion in pharmacies and health centers in Nepal, Contraception, October 2018
Abortion attitudes, training and experiences among medical students in Jamaica, West Indies, Contraception, October 2018
Defining and Advancing Gender-Competent Family Planning Service Providers: A Competency Framework and Technical Brief, HRH2030/USAID, 20 Sep 2018
Understandings of self-managed abortion as health inequity, harm reduction and social change, Reproductive Health Matters Journal, 19 Sep 2018
Knowledge of current abortion law and views on abortion law reform: a community survey of NSW residents,  Australian and New Zealand Journal of Public Health, 10 Sep 2018
Paracervical Block for Intrauterine Device Placement Among Nulliparous Women: A Randomized Controlled Trial, Obstetrics & Gynecology, September 2018
Ungagging abortion: safe abortion in the context of HIV, International HIV/AIDS Alliance, August 2018
Global/General
Le droit à l'IVG est-il menacé ?, Elle, 31 Oct 2018
Moving stories of abortion in modern America, Dazed, 31 Oct 2018
Trump's State Department eyes ban on terms like 'sexual health', Politico, 31 Oct 2018
This Self-Managed Abortion Helpline Will Answer All Your Legal Questions About The Procedure, Bustle, 31 Oct 2018
If Abortions become illegal, here's how the government will prosecute women who have them, Washington Post, 30 Oct 2018
Inside Trump's Plan to Scale Back U.N. Resolutions on Sexual Health, Violence Against Women, Foreign Policy, 30 Oct 2018
This African billionaire wants us to talk openly about family planning to beat poverty, Quartz, 30 Oct 2018
Norway plays politics with abortion laws, EU Observer, 30 Oct 2018
Pregnancy gap should be at least a year – researchers, BBC, 30 Oct 2018
Hayley Webb: UK abortion law is outdated, not evidence based, and prevents best practice, BMJ, 30 Oct 2018
DKT International Releases 2017 Contraceptive Social Marketing Statistics, PRNewswire/DKT, 30 Oct 2018
When a woman wants an abortion but can't get it, the children she already has suffer the consequences, LA Times, 30 Oct 2018
Brazil's Abortion Rights Push Could Come To A Screeching Halt After Jair Bolsonaro's Election, Bustle, 29 Oct 2018
Avorter à Monaco ? C'est interdit., France Info, 29 Oct 2018
How Language Barriers Keep Latinx People From Getting The Reproductive Care They Need, Bustle, 29 Oct 2018
House of Keys to debate abortion reform bill on Tuesday, Calm IoM, 29 Oct 2018
Africa must tackle birth control 'taboo' – philanthropist Mo Ibrahim, Thomson Reuters Foundation, 29 Oct 2018
Abortion doula training offered to help fill gap in health care, CBC, 28 Oct 2018
The women looking outside the law for abortions, BBC, 28 Oct 2018
Abortion law reform options an improvement – advocate, Newsie (NZ), 27 Oct 2018
How Will the Supreme Court Handle Abortion With Brett Kavanaugh on the Bench?, Rolling Stone, 26 Oct 2018
Iowa's GOP Governor Suddenly Supports Expanding Access to Contraception, Rewire, 26 Oct 2018
New vaginal ring to prevent HIV, pregnancy safe in study, UPI, 26 Oct 2018
"The Power of Choice Reproductive Rights and the Demographic Transition", LoveFM (Belize), 26 Oct 2018
6,000 Endangered Species Condoms to Be Distributed in Six States on Halloween, Center for Biological Diversity, 26 Oct 2018
IPPF funds youth-led projects to tackle abortion stigma, IPPF, 25 Oct 2018
Nurse practitioners can now prescribe the abortion pill in Saskatchewan, Global News, 25 Oct 2018
Abortion cases are heading toward the Supreme Court. Can the justices avoid them for long?, USA Today, 25 Oct 2018
Sexual and Reproductive Health and Rights at the centre of achieving Universal Health Coverage, Medium/UGHC Coalition, 25 Oct 2018
Reducing Abortion Stigma, IPPF, 25 Oct 2018
Timing matters when implanting IUDs in new mothers, researchers say, Washington Post, 24 Oct 2018
Reproductive Coercion 'Much More Prevalent' Than Once Thought, Rewire, 24 Oct 2018
Could precision medicine help women choose the contraceptive that works best for them?, STAT News, 24 Oct 2018
My workplace was supportive after a traumatic abortion. This should be normal, The Guardian, 24 Oct 2018
The Health Department's Christian Crusade, Rolling Stone, 24 Oct 2018
What New Yorkers Don't Know About Roe, The Cut/New York Magazine, 24 Oct 2018
MPs' vote calls for explanation of Northern Ireland abortion law, The Guardian, 24 Oct 2018
Vagisil® Donates $2 Million Worth of Preventeza™ Emergency Contraception to Support Education and Access to Reproductive Options, AP/Business Wire, 24 Oct 2018
How do rape exceptions for abortion work? They don't., Think Progress, 24 Oct 2018
Low-income women's access to contraception is under attack, Washington Post, 24 Oct 2018
The Trump Administration Is Erasing Reproductive Rights at Home and Abroad, Foreign Policy, 23 Oct 2018
Self-lubricating condoms, explained, Vox, 23 Oct 2018
Sharing my abortion secret – Talk It Out, BBC Africa, 23 Oct 2018
"Now I Use Contraception" – Oun Srey Leak's Story, Girl's Globe (Cambodia), 23 Oct 2018
Despite Progress, Over 200 Million Women Still Waiting for Modern Contraception, IPS, 23 Oct 2018
Azar is empowering anti-fetal tissue research ideologues at the expense of science, STAT News, 23 Oct 2018
Vindication of Pleasure, Repros Fight Back, 23 Oct 2018
Colombia's Constitutional Court Defends Abortion Rights, International Women's Health Coalition, 22 Oct 2018
GOP group's ad claims 'black genocide' linked to abortion rights, Detroit Free Press, 22 Oct 2018
Time for Global Collaboration to Address Pressing Issues of Sexual & Reproductive Health & Rights, IPS, 22 Oct 2018
Northern Ireland's Abortion Laws Negatively Impact People's Health, According To This New Study, Bustle, 21 Oct 2018
Population explosion a ticking time bomb, Business Recorder (Pakistan), 21 Oct 2018
Abortion doulas are helping more women who are having a termination, Metro, 21 Oct 2018
Abortion in Northern Ireland: Christian and pro-choice, BBC, 20 Oct 2018
Why I'm Using Comedy to Fight for Reproductive Rights, Allure, 19 Oct 2018
The Big Cosmopolitan Contraception Survey, Cosmopolitan, 19 Oct 2018
Planned Parenthood Closings In Iowa Could Lead To More Abortions, According To A Top Official, Bustle, 19 Oct 2018
Nepal Enacts Legislation to Protect Women's Rights to Bodily Autonomy, Center for Reproductive Rights, 19 Oct 2018
Malta sets stage for abortion debate, BBC, 19 Oct 2018
Jordan – Roundtable and position paper on abortion, Intyernational Campaign for Women's Right to Safe Abortion/Share-Net Jordan, 19 Oct 2018
Why abortion vote is a win for human rights, Medical Observer (Australia), 19 Oct 2018
Threats of reprisals against Queensland MPs who voted to legalise abortion, ABC News (Australia), 18 Oct 2018
How to Prepare for a World Where Abortion Is Illegal, Elle, 18 Oct 2018
Nearly Half the Texas Providers Offering Free Reproductive Health Care Have Zero Patients, Color Lines, 18 Oct 2018
Trump administration aims to expand religious exemptions for birth control coverage, The Guardian, 18 Oct 2018
Should abortion rights extend to unaccompanied migrant minors?, AMA, 18 Oct 2018
New Website Offering Abortion Pills Online Launches in the US, Broadly, 18 Oct 2018
The Population Council's Régine Sitruk-Ware Named By TIME Magazine As One of 50 Most Influential People in Health Care of 2018, Population Council, 18 Oct 2018
Almost half of U.S. births are unplanned, says U.N. report, CBS News, 17 Oct 2018
CCP to Help Improve Access to Family Planning in the Philippines, CCP, 17 Oct 2018
How the so-called pro-life movements are attacking women, News Mavens, 17 Oct 2018
When women can't access abortion, some take drastic measures, MarketWatch, 17 Oct 2018
Nearly six-in-ten Americans say abortion should be legal in all or most cases, Pew Research Center, 17 Oct 2018
All countries need to strengthen health systems, reproductive rights, UNFPA report says, Devex, 17 Oct 2018
Toxic masculinity: a poor excuse for poor global health, BMJ Global Health, 16 Oct 2018
New family planning app found to be as effective as modern methods, Medical News, 16 Oct 2018
Engaging Men in the Gender Equality discussion: an interview with Mr. Peter Sands, Executive Director of the Global Fund to fight AIDS, Tuberculosis, and Malaria, Women in Global Health, 16 Oct 2018
Self-lubricating condom design may encourage safe sex, The Guardian, 16 Oct 2018
Movie about abortion doctor hits the big screen, Fox News, 16 Oct 2018
For a safe abortion with pills, Aid Access, 16 Oct 2018
Report Card for Online Abortion Pill Suppliers, Plan C, 16 Oct 2018
Has Indonesia forgotten contraception?, Indonesia at Melbourne, 16 Oct 2018
Implement sex education without delay, Malay Mail, 15 Oct 2018
Male Contraception: Will It Work?, Medscape, 15 Oct 2018
Italian cities 'turn back the clock' on women's reproductive rights, PRI/Global Post, 15 Oct 2018
A Texas Anti-Abortion Group Has To Repay The State For This Ironic Reason, Bustle, 15 Oct 2018
Sexual and reproductive rights for all women in Europe, My Body My Rights, 12 Oct 2018
Inside The Covert Group Of Lawyers Working To Fight The "Chilling Effect" Of Trump's Abortion Policy, BuzzFeed, 12 Oct 2018
What films featuring abortion teach us about America, Newsweek, 12 Oct 2018
State cancels health contracts with anti-abortion Heidi Group, Texas Tribune/Longview News-Journal, 12 Oct 2018
Digital contraceptives and period trackers: the rise of femtech, The Guardian, 12 Oct 2018
Abortion-pill inequality: How access varies widely across Canada, The Globe and Mail, 12 Oct 2018
What's the effect of limiting what doctors can tell patients about abortions?, Pacific Standard, 12 Oct 2018
When Abortion Is Illegal, Women Rarely Die. But They Still Suffer. , The Atlantic, 11 Oct 2018
Abortion is nothing like hiring a hitman, whatever Pope Francis says, The Conversation, 11 Oct 2018
Criminalizing the right to health: The shared struggle of the HIV and safe abortion movements, Thomson Reuters Foundation, 11 Oct 2018
German family minister slams pope abortion comments, Deutsche Welle, 11 Oct 2018
Family planning and climate change – the arithmetic causing a stir, Le News, 11 Oct 2018
The secret to inclusive societies: Women's reproductive freedom, Boston Globe, 11 Oct 2018
It's Not Too Late to Protect Reproductive Freedom in the U.S., Marie Claire/Yahoo, 11 Oct 2018
Pope Francis Compares Abortion to Hiring a Hit Man to Solve a Problem, Time, 11 Oct 2018
Outspoken abortion clinic opens first Chicago-area location, Chicago Tribune, 11 Oct 2018
Man gets 22 years after spiking pregnant girlfriend's drink with abortion-inducing drug, WCVB, 11 Oct 2018
Planned Parenthood launches plan to protect abortion access, ABC News, 10 Oct 2018
Pregnant mother flees to NZ to avoid forced abortion, Radio New Zealand, 10 Oct 2018
With Kavanaugh Confirmed, Both Sides Of Abortion Debate Gear Up For Battle, NPR, 10 Oct 2018
'I was given photos of the foetus': abortion stigma lingers in pioneering Uruguay, The Guardian, 10 Oct 2018
She grew up protesting outside abortion clinics. Now, she performs them at North Dakota's only clinic., Grand Forks Herald, 10 Oct 2018
Majority support decriminalising abortion in Northern Ireland, opinion polls suggest, Sky News, 10 Oct 2018
The Health 202: Reversing Roe wouldn't criminalize abortion everywhere, Washington Post, 9 Oct 2018
Victoria legalised abortion 10 years ago – what will it take in NSW and Queensland?, The Guardian, 9 Oct 2018
We stand with abortion rights advocates in the United States—and around the world, Ipas, 9 Oct 2018
Too many people, The International News (Pakistan), 8 Oct 2018
Both sides of abortion debate ponder extent of Justice Kavanaugh's impact, Fox 8, 8 Oct 2018
What does Maya say on abortion?, Daraj (Lebanon), 8 Oct 2018
New Zealand's 'degrading' abortion ban breaches human rights, say activists, The Guardian, 7 Oct 2018
MPs urged to back abortion reform in Northern Ireland, Wirral Globe, 7 Oct 2018
Kellyanne Conway begins assault on reproductive rights: Women can get abortions 'with absolutely no common sense', Raw Story, 7 Oct 2018
UNFPA: Offering Right-based Family Planning Services in Rajasthan, eHealth, 7 Oct 2018
Marginalised women still unable to enjoy reproductive rights, The Himalayan Times, 7 Oct 2018
Abortion legislation will force GPs out of healthcare, The Irish Times, 6 Oct 2018
Everybody Counts: Saving the World One Condom at a Time, New Security Beat, 5 Oct 2018
A call to protect women and girls on the move, UNFPA, 5 Oct 2018
Feds Inflame Fetal Tissue Debate by Terminating Supplier's Contract, The Daily Beast, 5 Oct 2018
Verona defies Italy's abortion law and declares itself a 'pro-life city', The Local, 5 Oct 2018
Ireland could legalize abortion for women up to 12 weeks pregnant under new bill, ABC News, 5 Oct 2018
Stop Saying That Making Abortion Illegal Won't Stop People From Having Them, Rewire News, 4 Oct 2018
Newer Contraception Tries to Engage Men, VOA, 3 Oct 2018
6 things you can do to make abortion more accessible for low-income women, Hello Giggles, 3 Oct 2018
New report: Abortion at Risk for More than 25 Million Women in 20 States, Planned Parenthood Action Fund, 3 Oct 2018
Melania Trump's sunny message in Africa at odds with US policy, CNN, 3 Oct 2018
Access to Abortion Gives us Dignity, Freedom and Hope, Lies into Laws, 3 Oct 2018
Lawmakers and Civil Society Pressure Department of State to Bring Back Deleted Reproductive Rights Sections in Annual Human Rights Reports, Center for Reproductive Rights, 3 Oct 2018
Restricting Medicaid abortion coverage forces some women to carry unwanted pregnancies, The Hill, 2 Oct 2018
Abortion and freedom of conscience, The Irish Times, 2 Oct 2018
Abortion access is limited, but this travelling doctor is determined to provide care, Mic, 2 Oct 2018
Opinion: The power of sexual and reproductive health and rights in achieving health for all, Devex, 2 Oct 2018
Jamil Smith: Beyond Brett Kavanaugh's Past, We Must Consider the Future of Abortion, Rolling Stone, 2 Oct 2018
When It Comes To Getting An Abortion, Indian Clinics Seem Like Haunted Houses, Youth Ki Awaaz, 2 Oct 2018
I've Seen The Quran Be Misquoted To Guilt Women Into Abandoning Their Right To Abortion, Youth Ki Awaaz, 2 Oct 2018
The Face of the Millennial Anti-Abortion Movement, The Atlantic, 2 Oct 2018
An untapped approach to ensure healthier mothers and babies, Devex, 1 Oct 2018
'Contraception Deserts' Will Probably Get Worse If Trump's Birth Control Changes Go Through, Tonic, 1 Oct 2018
US Supreme Court won't hear challenge to Tennessee's abortion measure, Amendment 1, Tennessean, 1 Oct 2018
'Educate women to stop population soaring', The Nation (Pakistan), 1 Oct 2018
CCP Launches Health Website for Indonesian Youth, John's Hopkins CCP, 1 Oct 2018
Emma Watson's Letter To Face Of Irish Abortion Rights Movement, Now This, 1 Oct 2018
Safe Abortion Care in Humanitarian Settings, Action Canada for Sexual and Health Rights, 1 Oct 2018
California College Students Won't Have Access to Medication Abortions on Campus, Mother Jones, 1 Oct 2018
Abortion Rights Got Two Important Legal Wins Last Week, Rewire News, 1 Oct 2018
Une marée verte pour l'avortement gratuit s'intensifie en Équateur, Pressenza, 1 Oct 2018
Women fear for their safety and loss of rights if US abortion laws change, Sky News, 1 Oct 2018
Why Repealing The Hyde Amendment Is Such A Big Priority For Women Activists Of Color, Bustle, 30 Sep 2018
Displaced Rohingya women need access to abortion, not just food and shelter, CBC, 29 Sep 2018
Première manifestation en Andorre pour réclamer la dépénalisation de l'avortement, Le Monde, 29 Sep 2018
Do Migrant Teenagers Have Abortion Rights? Two Volatile Issues Collide in Court, The New York Times, 29 Sep 2018
Leana Wen: A New 'Doctor for America's Women', Medscape, 28 Sep 2018
An Abortion Story, Nem Presa Nem Morta (Brazil), 28 Sep 2018
'Dear reader, put yourself in the position of a child raped and denied an abortion', Open Democracy 50.50, 28 Sep 2018
ASTRA joins the global mobilisation of activists for the right to access to safe and legal abortion, ASTRA, 28 Sep 2018
Bolivia mobilises for the right to abortion on 28 September, RFI, 28 Sep 2018
223 NGOs call on the United Nations to take action in support to the right to abortion, FIDH, 28 Sep 2018
Genre : Marche en faveur de la légalisation de l'avortement en Haïti, Alter Presses, 28 Sep 2018
Thoughts after World Contraception Day, This is Africa, 27 Sep 2018
Points of Impact: Michelle Moniz, University of Michigan IHPI, 27 Sep 2018
Support for global political movement "She Decides" grows, She Decides, 27 Sep 2018
I've seen with my own eyes, safe abortion saves lives, Medecins sans Frontieres, 26 Sep 2018
Why Trust Women, Catholics for Choice, 25 Sep 2018
The future of DIY abortions is the internet, not a back-alley doctor, The Verge, 22 Sep 2018
4,000 Years of Abortion History, The Nib, 19 Sep 2018
A Birth Plan for Dying, Longreads, September 2018