Elections and Policies Matter – November 2018 News Review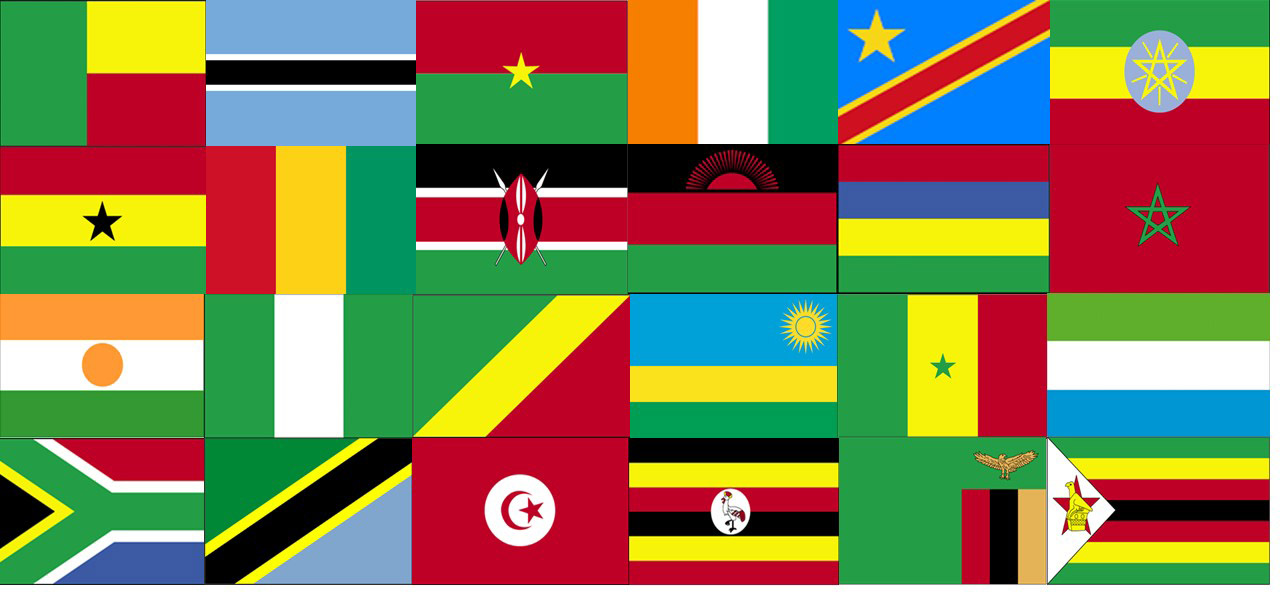 (For online email version, click here)
The US midterm elections saw a "Blue Wave" of Democrats taking over the US House of Representatives and many state legislatures and governorships. How that will affect reproductive rights remains to be seen but the signs are promising that some of the assault on choice coming from the Trump Administration may be slowed. The matter is never simple, though, as restrictions exist even for doctors who want to provide abortion services outside of their main employment: religious-based health systems are prohibiting them in their employment contracts. Other rules have been introduced that allow employers to deny birth control coverage (publicly opposed by ACOG). The US abortion rate is the lowest it has been for a decade, helped by birth control access, but the administration policies could undo the progress.
We start with that look at US politics because the implications of the country's policies on reproductive health, contraception and abortion, are being felt around the world. "Birth control access is rising in world's poorest countries as Republicans try to limit it in U.S." Secretary of State Mike Pompeo even tried to eliminate sexual health terminology from UN documents. The Global Gag Rule sows "confusion, chaos, and fear of retribution of a pretty punitive government." There is strong evidence to suggest that the Global Gag Rule leads to more rather than fewer abortions, projected to lead to 2.5 million unintended pregnancies and 870,000 unsafe abortions," and in Malawi "threatens lives", where between 6% and 18% of all maternal deaths can be placed on unsafe abortion.
The Tanzanian government is trying to reassure the international community that it has "no intention to scarp its family planning policy" despite statements from the president, the World Bank pulled a $300 M loan over the country's school ban for pregnant girls.
A similarly mixed picture from Kenya, where the effects of banning Marie Stopes International (which says it is still operating) "will hurt the poor", and has been challenged in a lawsuit by the Center for Reproductive Rights. Though Kenyans are having fewer children, averting "2 million pregnancies in the race against overpopulation," women are still victims of "reproductive coercion," forced to resort to "secret family planning."
Benin is promoting sexual education from a young age, in part to avoid the increase in clandestine and dangerous abortion. Making contraception available to young people is also being discussed, debated and implemented in Burkina Faso, Republic of Congo, Rwanda, Uganda and Zimbabwe, where students are rejecting "smelly 'madembare' condoms." One way to increase availability: "manufacture condoms in Africa", according to UNFPA ESARO. Other contraception news: First Trial Launches to Test Effectiveness of Male Contraceptive Gel.
A study shows that half of reproductive age US women want easier access to abortion pills, especially as access to clinics is being restricted and even dangerous. With the availability of access by mail increasing, one article argues it "highlights the need to decriminalize abortion worldwide." (One such debate concerning medication abortion is taking place in Senegal).
The ongoing debate about abortion can descend into the absurd: One Australia senator "declared himself a woman" arguing that doing so would prevent him from being attacked over his stance on abortion. In another instance, a man accused of statutory rape cited the "Life Begins at Conception" anti-choice argument to prove his alleged victim wasn't a child.
Benin
Coopération bénino-belge: Une convention de plus de 39 milliards F CFA signée, La Nation, 30 Nov 2018
Dr Mabou Ahokpossi, médecin de santé publique: «L'éducation à la sexualité s'impose déjà à partir de la petite enfance», La Nation, 27 Nov 2018
Alerte sur les avortements sauvages, L'Evenement Precis, 24 Nov 2018
Botswana
Batswana young women throwing caution to the wind, The Sunday Standard, 23 Nov 2018
Burkina Faso
Santé sexuelle et de la reproduction des jeunes: Et si on s'achetait un condom à l'école comme à la boutique?, L'Observateur, 20 Nov 2018
L'utilisation de méthodes modernes de contraception augmente (rapport), Faozine, 14 Nov 2018
Grossesses non desirees et paternite precoce: Les jeunes à l'épreuve des méthodes contraceptives, Le Pays, 14 Nov 2018
Santé sexuelle et reproductive des adolescents, Sidwaya/All Africa, 12 Nov 2018
Santé sexuelle et reproductive: une campagne pour accroître la sensibilisation auprès de l'opinion publique, Faozine, 2 Nov 2018
Cote d'Ivoire
La santé sexuelle de la jeunesse au cœur d'une rencontre internationale à Abidjan, Journal du Cameroun/APA, 29 Nov 2018
DRC
Tulane's family planning research continues in the DRC with $11 million Gates/Packard grant, Tulane, 13 Nov 2018
Lancement du projet pour augmenter l'offre de service de planification familiale en RDC, Agence Congolaise de Presse, 2 Nov 2018
Ethiopia
Prevalence and factors associated with modern contraceptive discontinuation among reproductive age group women, a community based cross-sectional study in Humera town, northern Ethiopia, BMC Women's Health, 22 Nov 2018
Knowledge and attitude of women towards the legalization of abortion in the selected town of Ethiopia: a cross sectional study, Reproductive Health, 21 Nov 2018
Intentions on contraception use and its associated factors among postpartum women in Aksum town, Tigray region, northern Ethiopia: a community-based cross- sectional study, Reproductive Health, 9 Nov 2018
Study: Ethiopians Choose Large Families Before Choosing Contraception, JH CCP, 7 Nov 2018
Ghana
Double Track system is indication of population crisis – PPAG, Ghanaian Times, 29 Nov 2018
NPC launches population & development media awards, Government of Ghana, 29 Nov 2018
UNFPA Announces National Conference Of Faith Based Organizations In Ghana, Modern Ghana, 11 Nov 2018
Invest in adolescent sexual education – NPC urges govt, Ghanaian Times, 2 Nov 2018
Guinea
La planification  familiale détestée de certains  hommes pour  des  motifs apparents  de  jalousie, Aminata, 21 Nov 2018
Kenya
Women-Run Sexual Reproductive Health Initiatives Win Big, East Africa Business Week, 30 Nov 2018
Lobby in defence of Marie Stopes, The Standard, 30 Nov 2018
The Center for Reproductive Rights Sues Kenyan Officials over recent Ban on Marie Stopes, Center for Reproductive Rights, 30 Nov 2018
What's driving high pregnancy rates in Kenyan schools, News 24, 27 Nov 2018
Marie Stopes halts abortions after medical board directive, The Star, 26 Nov 2018
DPP orders probe on teen pregnancies, early marriage, Daily Nation, 26 Nov 2018
Task forces and commissions will not end menace of teen pregnancies, Daily Nation, 26 Nov 2018
Marie Stopes clinics still open, says director, Citizen TV, 25 Nov 2018
Kenyans are having fewer children than ever before and it's now the least fertile country in East Africa, Business Insider, 23 Nov 2018
Abortion is not black and white: Sandra's story, Daily Nation, 21 Nov 2018
Kenya bans charity Marie Stopes from providing abortion services, Reuters, 19 Nov 2018
Banning Marie Stopes services will be felt by the poor, Daily Nation, 19 Nov 2018
Honest discussions needed on abortion and contraception, Daily Nation, 19 Nov 2018
Police thwart attempt by underage girls to get contraceptive injections, Daily Nation, 19 Nov 2018
Teenage Pregnancy in Kenya: A Crisis of Health, Education and Opportunity, Inter Press Service, 19 Nov 2018
Why teen pregnancy is a crisis of opportunity, education and health, The Standard, 18 Nov 2018
Board orders Marie Stopes to stop offering abortion services, Daily Nation, 18 Nov 2018
County rolls out family planning to curb teenage pregnancies, The Standard, 18 Nov 2018
Ambitious family planning drive rolls out in Makueni as vasectomy leaves men divided, The Standard, 16 Nov 2018
Ministry to Probe Teenage Pregnancies, Daily Nation, 16 Nov 2018
Nic Hailey stresses the critical role of family planning at Development Partnership Forum in Kenya, Brits in Kenya, 15 Nov 2018
Reproductive health policy can stem teen pregnancy, Media Max, 15 Nov 2018
Fearful Kenyan women resort to secret family planning, SciDevNet, 14 Nov 2018
He tells you your work is to give birth: "Reproductive coercion among informal settlements in Nairobi, Kenya", The Standard, 14 Nov 2018
Kenya averts 2 million pregnancies in race against overpopulation, The Star, 13 Nov 2018
Men have critical role in women's reproductive health, Daily Nation, 10 Nov 2018
Alarm as teenage mothers' numbers soar in Coast, The Standard, 10 Nov 2018
New abortion plan amidst teenage pregnancy shocker, The Standard, 10 Nov 2018
Magoha blames high teen pregnancies on tumbling family values, Capital FM, 6 Nov 2018
Alarm over high teen pregnancies in Isiolo, Daily Nation, 6 Nov 2018
Amina holds crisis meeting over teenage pregnancies, Daily Nation, 3 Nov 2018
Is the new digital contraseptive effective? Natural Cycles App explained, Eve, 3 Nov 2018
Malawi
Stakeholders in Africa urged to expand family planning services to youth, MANA, 29 Nov 2018
19 million PSI Malawi's re-branded Chishango condoms hit market in two weeks, Maravi Post, 23 Nov 2018
How a change in U.S. abortion policy threatens lives in Malawi, Population Connection, 9 Nov 2018
Mauritius
Projet de loi: la MFPWA divise les parlementaires, Le Mauricien, 29 Nov 2018
Morocco
Et si l'on parlait d'une réalité vécue par les femmes au Maroc, l'avortement, Huffington Post, 4 Nov 2018
Niger
Niger suspends activity of British charity over abortions, News 24/AFP, 27 Nov 2018
Nigeria
Alapa: Why Family Planning Is Becoming A Household Name In Oyo State, Nigeria Health Watch, 30 Oct 2018
Let's Chat About Sex: Tech Platforms Target FCT Youth With Sexual Health Info, Nigeria Health Watch, 28 Nov 2018
'Nigerian women under pressure to bear more children', Vanguard, 27 Nov 2018
Nigeria Contributes 15% Of Global Maternal Deaths- Expert, Leadership, 27 Nov 2018
'Family planning is about healthier families, community', Nigerian Tribune, 22 Nov 2018
Gynaecologists, obstetricians, seek liberalization of abortion laws, The Nation, 26 Nov 2018
Investigation: How family planning helps reduce maternal deaths in Nigeria, NAIJ, 22 Nov 2018
Nigerian women prevent 2m unintended pregnancies, 735,000 unsafe abortions, Vanguard, 19 Nov 2018
Family Planning, Communication, Nutrition Can Help Build Healthier Communities – Doctors, Sundiata Post, 18 Nov 2018
Lagos educates boys on sexual reproductive health, PM News, 14 Nov 2018
Nigeria records over a million unwanted pregnancies in 2018, The Guardian (Nigeria), 13 Nov 2018
The world must not be too scared to talk about teenagers having sex, The Guardian (UK), 9 Nov 2018
Programmatic implications of unmet need for contraception among men and young married women in northern Nigeria, Open Access Journal of Contraception, 8 Nov 2018
The Joy Of Child Spacing While Giving Birth: One PHC's Story, Nigeria Health Watch, 7 Nov 2018
Republic of Congo
Santé de la reproduction : les lycéens sensibilisés à la lutte contre les grossesses précoces, Agence d'Informnation d'Afrique Centrale (ADIAC), 22 Nov 2018
Rwanda
Delivering on the promise of family planning in hard to reach places, UNFPA, 30 Nov 2018
Move to lift restrictions on teens' access to contraceptives stirs mixed reactions, The New Times, 27 Nov 2018
What Rwandans think about govt's move to lift restrictions on teens' access to contraceptives, The New Times, 26 Nov 2018
Family planning is not a 'women's issue' but a development issue as it impacts the economy – Rwandan Prime Minister, UNFPA, 23 Nov 2018
Churches Sabotaging Family Planning Efforts – Senate, KT Press, 23 Nov 2018
Govt to lift restrictions on access to contraceptives for teenagers, The New Times, 22 Nov 2018
Premier to appear before Senate over family planning interventions, The New Times, 22 Nov 2018
How Rwanda can reduce fertility rate, The New Times, 16 Nov 2018
Where Are the Men? Experts Target Missing Link in Contraception, Reuters, 14 Nov 2018
Scaling up family planning 'an uphill but winnable battle', The New Times, 14 Nov 2018
Contraception in African country: Health workers in Rwanda use Bible to spread family planning message, The Indian Express, 13 Nov 2018
Planification familiale: le Rwanda, l'exemple à suivre, Agence de Presse Senegalaise, 12 Nov 2018
Un centre ado Rwandais érigé en modèle de gestion de la SRAJ, Agence de Presse Senegalaise, 12 Nov 2018
Family planning is in your best interest!, The New Times, 12 Nov 2018
Contraception for the youth should be seen beyond traditional values, The New Times, 10 Nov 2018
Rwandan Community Health Worker Theodosie Is Vital Part of Health Care Delivery, Jhpiego, 7 Nov 2018
"A world of hope for adolescent girls" – Olive's story, Girls Globe, 7 Nov 2018
Senegal
Avortement médicalisé: Haro sur les contradictions entre les législations internationale et nationale, Agence de Presse Senegalaise, 24 Nov 2018
Augmentation de l'utilisation de la contraception moderne au Sénégal (rapport), Agence de Presse Africaine, 13 Nov 2018
Sierra Leone
PARHA holds one-day news conference on Sexual Reproductive Health, Awoko, 26 Nov 2018
South Africa
Abortion stigma still rife, City Press, 28 Nov 2018
Women must make own choices on abortion, Gender Links, 27 Nov 2018
Expelling pregnant students from residence a grave act of gender-based violence – Dlamini, News 24, 24 Nov 2018
Could your favourite birth control put you at risk of HIV?, Bhekisisa, 23 Nov 2018
Political subjugation of the right to terminate pregnancy a worry, The Sowetan, 20 Nov 2018
Tanzania
Family planning and resilience: associations found in a Population, Health, and Environment (PHE) project in Western Tanzania, Population and Environment, 29 Nov 2018
World Bank pulls $300m Tanzania loan over pregnant schoolgirl ban, The Guardian, 15 Nov 2018
Govt has no intention to scrap family planning policy – minister, IPP Media, 8 Nov 2018
At Urging of CCP, Tanzania's Largest Private Health Insurer Covering Family Planning, JH CCP, 5 Nov 2018
Tunisia
Les droits sexuels et reproductifs en Tunisie: Pas pour tous, pas partout, Huffington Post, 13 Nov 2018
Uganda
UNFPA asks Abim to account for Shs36m, Daily Monitor, 27 Nov 2018
22% of teenagers have had sex – government, Daily Monitor, 27 Nov 2018
Minister to religious leaders: Don't make U-turn on sexuality education, Daily Monitor, 23 Nov 2018
Gov't Asked to Prioritize Family Planning Services For Refugees, Uganda Radio Network, 15 Nov 2018
As More Women Bare Arms for Protection from Pregnancy, the Goal is for None to Feel Stuck, Jhpiego, 7 Nov 2018
Back door abortions thriving in Kampala, Daily Monitor, 2 Nov 2018
Zambia
Investing more in sexual reproductive health…Donors announce $350m more FP funding, Times of Zambia, 21 Nov 2018
Comparing women's financial costs of induced abortion at a facility vs. seeking treatment for complications from unsafe abortion in Zambia., Reproductive Health Matters, 2 Nov 2018
Zimbabwe
Unintended pregnancy and subsequent postpartum long-acting reversible contraceptive use in Zimbabwe, BMC Women's Health, 26 Nov 2018
Leaders should invest in quality youth-friendly sexual reproductive health services, The Herald, 15 Nov 2018
3k condoms used by students at Masvingo Poly, many reject 'smelly madembare' contraceptive, New Zimbabwe, 7 Nov 2018
Zimbabwe abortion rate among lowest in Sub-Saharan Africa, Sunday Times, 4 Nov 2018
Huge demand for morning-after pill at Masvingo colleges – AIDS council, New Zimbabwe, 1 Nov 2018
Research and Resources
Health Systems' Capacity to Provide Post-Abortion Care: A Multicountry Analysis Using Signal Functions, The Lancet Global Health/Guttmacher, 29 Nov 2018
Missed opportunities in women's health: post-abortion care, The Lancet Global Health, 29 Nov 2018
16 voices on abortion access for victims of gender-based violence, Ipas, 25 Nov 2018
DecidoYo, DecidoYo, 19 Nov 2018
Abortion Story Map, The Abortion Diary, 19 Nov 2018
Abortion: US global gag rule is having "chilling effect" on sexual health service providers, The BMJ, 16 Nov 2018
Support for and interest in alternative models of medication abortion provision among a national probability sample of U.S. women, Contraception, 15 Nov 2018
Ensuring Adolescents' Ability to Obtain Confidential Family Planning Services in Title X, Guttmacher, 15 Nov 2018
Population Council to Determine Feasibility of Fast-Tracking Oral Contraceptive Multipurpose Prevention Technology (cMPT) Development, Population Council, 14 Nov 2018
Self-Administered Vaginal Lidocaine Gel for Pain Management with Intrauterine Device Insertion: A Blinded, Randomized Controlled Trial, AJOG, 13 Nov 2018
Medical abortion in the late first trimester: a systematic review, Contraception, 13 Nov 2018
FP2020 Catalyzing Collaboration, FP2020, 12 Nov 2018
Donor Government Funding for Family Planning in 2017, KFF, 12 Nov 2018
In Developing Regions, Greater Investment Is Needed to Help Adolescents Prevent Unintended Pregnancy, Guttmacher, 9 Nov 2018
Postpartum family-planning barriers and catalysts in Burkina Faso and the Democratic Republic of Congo: a multiperspective study, Open Access Journal of Contraception, 9 Nov 2018
Cultural De-colonization versus Liberal Approaches to Abortion in Africa: The Politics of Representation and Voice, Sexual Reproductive Justice Coalition, 6 Nov 2018
Abortion and Unintended Pregnancy in Six Indian States: Findings and Implications for Policies and Programs, Guttmacher, November 2018
All downhill from here: The rapid degradation of the rule of law in Poland: what it means for women's sexual and reproductive rights, fidh, November 2018
ICFP News
Indonesia fails to honor family planning advocates, Jakarta Post, 30 Nov 2018
"We are not the Future, We are the Present": Key takeaways from #ICFP2018, Medium/Nigeria Health Watch, 22 Nov 2018
PFI, BMGF organise 2nd India Caucus at International Conference on Family Planning, Express Healthcare (India), 22 Nov 2018
Report: Family planning progress still way off target, Daily Nation, 21 Nov 2018
World governments increase funding to family planning in developing countries, Science Africa, 20 Nov 2018
Devex @ ICFP, Devex, 19 Nov 2018
Global leaders promise to achieve universal access, The Daily Star, 18 Nov 2018
Contraception use on the rise in 69 poorest countries: report, Al Jazeera, 18 Nov 2018
No consensus on how to curb teen pregnancy, The East African, 17 Nov 2018
Meet lays accent on universal access to sexual, reproductive health, IPP Media, 17 Nov 2018
Faith Community Commits to Strengthen Family Planning Work at ICFP 2018, Christian Connections for International Health, 16 Nov 2018
Faith Organizations Make U-Turn On Family Planning, KT Press, 16 Nov 2018
Family planning summit ends with call to involve young people, The New Times, 16 Nov 2018
Uganda wins family planning award, Dispatch, 16 Nov 2018
Rwanda wins int'l family planning gong, Journal du Cameroun/APA, 16 Nov 2018
Long Story Short #36: The future of family planning, Devex, 16 Nov 2018
Teen pregnancies a barrier to fulfil youth potential, UNFPA, 16 Oct 2018
Santé de la reproduction: investir dans le planning familial pour des bénéfices à vie, Radio Okapi, 16 Nov 2018
La CIPF pour une "dynamique de partenariat" pour atteindre les objectifs de Family Planning 2020, Agence de Presse Senegalaise, 15 Nov 2018
5e conférence internationale de la planification familiale: Des financements supplémentaires pour les pays du PO dont la Côte d'Ivoire, Fratmat, 15 Nov 2018
Youth call for comprehensive reproductive health education, The New Times, 15 Nov 2018
Leaders should invest in quality youth-friendly sexual reproductive health service, The Herald, 15 Nov 2018
#ICFP2018 Closes, with Sights Set on 2020, Global Health Now, 15 Nov 2018
West African countries are leading the way in educating men on "positive masculinity", Quartz, 14 Nov 2018
Des "histoires de vie" pour un déclic en faveur d'un accès des jeunes à la planification familiale, Agence de Presse Sengalaise, 13 Nov 2018
Safeguarding adolescents when using HCD in family planning, Devex, 14 Nov 2018
How $350 million funding will impact family planning, The New Times, 14 Nov 2018
Africa fastest growing region for contraception use, New African, 14 Nov 2018
New technologies are the future of contraception–experts, New Vision, 14 Nov 2018
'Contraception – It's Life', JH CCP, 14 Nov 2018
Virtual Vasectomies: Not Just for Men, Global Health Now, 14 Nov 2018
Have your say on family planning, First Lady tells women leaders, The New Times, 14 Nov 2018
Les succès du Sénégal et du Burkina célébrés à Kigali, Agence de Presse Senegalaise, 13 Nov 2018
Progress on family planning way off target, FP2020 update reveals, Devex, 13 Nov 2018
Policymakers, experts root for greater access to contraceptives, The New Times, 12 Nov 2018
The Time is Now to Accelerate Momentum on Family Planning, UN Foundation, 12 Nov 2018
World set to miss contraception goal leaving millions of women behind, Thomson Reuters Foundation, 12 Nov 2018
L'Afrique enregistre la plus rapide progression du niveau d'utilisation de la contraception (étude), Agence de Presse Senegalaise, 12 Nov 2018
First Lady Dismisses The 'More Children, More Wealth' Mentality, KT Press, 12 Nov 2018
Contraception: l'Afrique invitée à faire face à la crise des besoins non satisfaits, Agence de Presse Senegalaise, 12 Nov 2018
Ottawa to encourage more countries to offer contraception, abortion: Bibeau, National Post, 11 Nov 2018
Annual Progress Report Launches at ICFP, Medium/FP2020, 2 Nov 2018
General/Global
Why Are Young People Having So Little Sex?, The Atlantic, December 2018
The 116th Congress Could Bring Huge Wins for Abortion Rights, The Mary Sue, 30 Nov 2018
What's the future of abortion rights in Mexico under AMLO?, Al Jazeera, 30 Nov 2018
She protested abortion clinics, now she works at one, EuroNews, 30 Nov 2018
Birth Control Helped Us Reach Historically Low Abortion Rates, But the Trump Administration Could Change That, Self, 30 Nov 2018
How stigma and restricted access stop Indian women from seeking safe abortions, The News Minute, 30 Nov 2018
More women are crossing state lines to have abortions in Illinois, Chicago Tribune, 30 Nov 2018
Planned Parenthood scores a victory over Trump administration in Seattle, KUOW, 30 Nov 2018
Who are the Most Influential Africans of 2018?, New African, 30 Nov 2018
Man Cites 'Life Begins at Conception' Law to Argue Alleged Rape Victim Wasn't a Child, The Cut, 30 Nov 2018
Why Now More Than Ever We Need 'Shout Your Abortion', Rewire News, 30 Nov 2018
Government Abortion Rate Could Be Off by Hundreds of Thousands, National Review, 29 Nov 2018
Abortion foes seek Trump's help to offset midterm setback, ABC News, 29 Nov 2018
Senate GOP extends abortion prescription restriction, The Detroit News, 29 Nov 2018
New York Democrats Are Finally in Position to Cement Abortion Rights, Rewire News, 29 Nov 2018
First Trial Launches to Test Effectiveness of Male Contraceptive Gel, Population Council, 28 Nov 2018
With abortion clinic restrictions tightening, women want more access at home, Salon, 28 Nov 2018
Why didn't reproductive rights show up in the National Climate Assessment?, Grist, 28 Nov 2018
What The Future Of Abortion Looks Like After The 2018 Midterms, BuzzFeed, 28 Nov 2018
Why The Abortion Rate In Pakistan Is One Of The World's Highest, NPR, 28 Nov 2018
It's time to have a grown-up conversation about abortion, Stuff (NZ), 27 Nov 2018
Abortion in New Zealand and How We Got Here, Vice, 27 Nov 2018
I have seen too many preventable deaths, CNN, 27 Nov 2018
Trump's New "Attorney General" Has Expressed Some Troubling Fringe Beliefs About Abortion, GQ, 27 Nov 2018
Presentan informe sobre el "estado crítico" del acceso a la Interrupción Legal del Embarazo, Info Cielo (Argentina), 27 Nov 2018
Las claves de la iniciativa con la que Morena busca legalizar el aborto en todo el país, Animal Politico, 26 Nov 2018
Congress should enhance reproductive health care for women veterans, The Hill, 26 Nov 2018
For Doctors Who Want To Provide Abortions, Employment Contracts Often Tie Their Hands, NPR, 26 Nov 2018
How 343 Women Made French History by Talking About Their Abortions, Time, 26 Nov 2018
The Contraceptive Pill: How Safe Is It?, BBC, 26 Nov 2018
Guaranteeing Sexual and Reproductive Health & Rights for All is Key to Achieving the SDGs, AP/Business Wire/IPPF, 26 Nov 2018
Abortion Pills Are No Post-Row Panacea, The New York Times, 26 Nov 2018
Ohio is considering a law to make abortions punishable by death, Now This Her, 26 Nov 2018
New rules let too many employers deny birth control coverage, The Seattle Times, 25 Nov 2018
CJP to lead awareness campaign for family planning, The International News (Pakistan), 24 Nov 2018
Oregon abortion laws bring in out-of-state residents, KATU, 24 Nov 2018
Unicef lauds DPM's push for better sex ed in schools, Malaysia Kini, 24 Nov 2018
Ohio's Bill Isn't An Anomaly—Anti-Choice Politicians Have Always Wanted to Punish Women, The Mary Sue, 24 Nov 2018
Women's sexual rights include the right to pleasure, Quartz, 22 Nov 2018
Expanding access to safe abortion in India, IPPF, 22 Nov 2018
Time for Northern Ireland to enter 21st century on abortion, The Guardian, 22 Nov 2018
Why so many women want this contraceptive pill banned, Cosmopolitan, 22 Nov 2018
Local pro-choice groups agree on five main points they believe the government should address, Gibraltar Broadcasting Corporation, 22 Nov 2018
Abortion rates in US reach a decade low, CDC reports, CNN Wires, 22 Nov 2018
Reproductive health is grounded in human rights, Baltimore Sun, 22 Nov 2018
Tasmanian Speaker Sue Hickey calls on Government to make abortion easier, cheaper, ABC, 22 Nov 2018
Louisiana's 15-week abortion ban remains unenforceable after Mississippi law struck down, My Arkansas, 21 Nov 2018
Italie: des femmes s'insurgent contre les menaces sur le droit à l'avortement, France Culture, 21 Nov 2018
American women should have access to abortion pills before they need them, LA Times, 21 Nov 2018
R Street policy study: Allow pharmacy access of birth control for better women's reproductive health and improved consumer choice, R Street, 21 Nov 2018
Improvement of availability and quality of safe abortion services discussed in Bishkek, Kabar, 21 Nov 2018
Inside NARAL's Three-Step Plan to Protect Abortion Access, Ms. magazine, 21 Nov 2018
This Is What Women Have to Go Through to Get an Abortion in North Carolina, Glamour, 21 Nov 2018
The Muslim woman breaking barriers in sex education in Myanmar, Al Jazeera, 21 Nov 2018
Why Family Planning Makes a Climate-Sustainable Future More Likely, Alertnet, 20 Nov 2018
The economic case for reproductive rights, Devex, 20 Nov 2018
How The Federal Ban On Abortion Funding Hurts Military Families, Huffington Post, 20 Nov 2018
Scientists are trying to create a contraceptive that stops sperm in its tracks, STAT News, 20 Nov 2018
Nineteen States Ask the Supreme Court to Uphold Indiana's Down Syndrome Abortion Ban, TownHall, 20 Nov 2018
How Much Does an Abortion Cost? Learn the Facts., The Cut, 20 Nov 2018
The Total Criminalization of Abortion in the Dominican Republic, Human Rights Watch, 19 Nov 2018
The future of abortion politics is changing, The Hill, 19 Nov 2018
Need a little inspiration? Meet 10 inspiring women fighting for reproductive rights across the Americas, IPPF WHR, 19 Nov 2018
Birth control access rising in world's poorest countries as republicans try to limit it in U.S., Newsweek, 19 Nov 2018
How feminists are organizing for abortion rights in Latin America, Women's Media Center, 19 Nov 2018
New Mexico Democrats seek repeal of outdated abortion ban, AP, 19 Nov 2018
Abortion Reform Bill 2018 to be signed by Tynwald on 20 November, Calm IOM, 18 Nov 2018
Women's health advocates look ahead after amendment restricting abortion passes, The Journal (West Virginia), 18 Nov 2018
Mail order abortion pills shouldn't be more regulated than Viagra, Care2, 18 Nov 2018
Implant use increases by 400pc in 10 years, The Himalayan Times, 18 Nov 2018,
Trump's New Birth Control Rules Say Family Planning Clinics Can Help Women — But Here's The Problem, Bustle, 18 Nov 2018
No-Scalpel Vasectomy fortnight from Nov 21, The Tribune (India), 18 Nov 2018
Trump administration makes it easier for employers to dodge birth-control mandate, Seattle Times, 17 Nov 2018
Thousands Protest in Norway Against Restricting Abortion, VOA/Reuters, 17 Nov 2018
Ohio House passes fetal heartbeat abortion bill, BioEdge, 17 Nov 2018
More Swedish men choosing vasectomy as contraception method, The Local, 17 Nov 2018
Half of reproductive-age women want easier access to abortion pills, Gay Star News, 17 Nov 2018
Australian senator declares himself a woman during clash over abortion, Global News, 16 Nov 2018
International Men's Day: 7 ways to be a male ally on abortion, IPPF, 16 Nov 2018
US fails to weaken UN references to sexual health, AP, 16 Nov 2018
Family planning not so simple as women "denied a choice", doctors say, Stuff (NZ), 16 Nov 2018
Period-tracking apps are not for women, Vox, 16 Nov 2018
Obtaining the abortion pill from pharmacies and online gains support among women, STAT News, 15 Nov 2018
The Global Gag Rule and Women's Reproductive Health: rhetoric versus reality, LSE, 15 Nov 2018
Democratic lawmakers warn Pompeo against possible ban on sex health terminology, Politico, 14 Nov 2018
Reprograman vista pública de Imelda para el 17 de diciembre, Agrupacio Ciudadana, 14 Nov 2018
Web briefing for journalists – Reproductive health in the Trump era: Implications of recent federal and judicial action, KFF, 14 Nov 2018
What makes family planning controversial in some African nations?, Al Jazeera, 13 Nov 2018
Family Planning: A Unique Approach, FIGO, 13 Nov 2018
Trump Lashes Out Against Reproductive Rights After the Midterms, The Nation, 13 Nov 2018
UK gives 'landmark' £200m to improve contraceptive access in Africa and Asia, The Guardian, 13 Nov 2018
Groundbreaking Regional Strategy on Sexual and Reproductive Health gets ministerial approval for Southern Africa, UNFPA ESARO, 13 Nov 2018
El Salvador's Abortion Ban Means A 20-Year-Old Sexual Assault Survivor Is Facing Decades In Prison, Bustle, 13 Nov 2018
Independent Abortion Providers Are More Underfunded — And Underappreciated — Than Some Realize, Bustle, 13 Nov 2018
How these state-level abortion laws could have widespread impact on people across the country, Mic, 13 Nov 2018
Self-managed Abortion Highlights Need to Decriminalize Abortion Worldwide, Rewire News, 12 Nov 2018
Youth advocates for family planning break taboos in the Maldives, UNFPA, 12 Nov 2018
Planned Parenthood president Dr. Leana Wen: "I don't think that politicians have any role to play in the exam room", CBS News, 12 Nov 2018
Rencontre de haut niveau sur « Dividende Démographique et autonomisation des femmes et des filles », UNFPA, 12 Nov 2018
A Texas abortion procedure ban is unnecessary, full of theatrics and harmful to women, LA Times, 12 Nov 2018
Planned Parenthood's new president warns of 'state of emergency' for women's health, The Guardian, 12 Nov 2018
Donor Government Support for Family Planning Rose 6% in 2017, but Remains below 2014 Peak, KFF, 12 Nov 2018
South Korea's nascent feminist movement turns to abortion ban, The Guardian, 11 Nov 2018
Changes In Abortion Rights Following The Midterm Elections, GPB News, 10 Nov 2018
Inside the Battle to Save Abortion Rights in Puerto Rico, Daily Beast, 10 Nov 2018
Clinics That Provide Abortions Anxious After An Uptick In Threats Of Violence, NPR, 10 Nov 2018
New Abortion Amendments in Alabama and West Virginia Show Need for Reproductive Rights Activism, Teen Vogue, 9 Nov 2018
Manufacturing condoms in Africa: an urgent health and economic priority, UNFPA ESARO, 9 Nov 2018
Thanks to voters, America will have the most number of abortion-friendly governors in decades, Think Progress, 9 Nov 2018
Building Support for Safe Abortion in Asia, One Network at a Time, International Women's Health Coalition, 9 Nov 2018
Mid-Term Elections Limit Abortion for Some While Ensuring Access for Others, National Partnership for Women and Families, 9 Nov 2018
Le Vatican fait pression sur l'Andorre pour empêcher la légalisation de l'avortement, France Bleu, 8 Nov 2018
ACOG Opposes the Administration's Final Regulation That Reduces Access to Contraception, ACOG, 8 Nov 2018
Here's how abortion rights played out in midterm elections across the country, Washington Post, 7 Nov 2018
Janssen Recalls Some Oral Contraceptives With Instruction Errors, Medscape, 6 Nov 2018
Do sexual minority women receive appropriate sexual and reproductive health counseling?, Eurekanet/Journal of Women's Health, 6 Nov 2018
Pharmacies Still Blocking U.S. Teens Looking for Emergency Contraception, Medscape/Reuters, 6 Nov 2018
The New Fight for Abortion Access, by Mail, WNYC, 6 Nov 2018
Russia's abortion debate highlights limit to church-state partnership, Eurasianet, 5 Nov 2018
Women in tech are mobilizing to improve access to abortion providers, Fast Company, 1 Nov 2018