ICPD and the global abortion outlook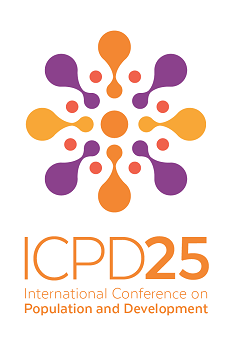 The world will address safe access to abortion among other issues when the International Conference on Population and Development marks 25 years since Cairo with a global summit in Nairobi in November 2019. While ICPD "transformed" Africa and the Arab world, top of the agenda will be the unfinished business, including in Ethiopia,  of addressing unmet need, which is now estimated to affect 214 million women and girls. "The world made promises which must be fulfilled," according to ambassador Monica Juma, Cabinet Secretary of Kenya's Ministry of Foreign Affairs. The UNFPA, which celebrated its 50th anniversary, released its annual State of the World Population report, concluding that the world must work harder to secure sexual and reproductive rights for all.
For background, the Center for Reproductive Rights published a new supplement to its compendium of the world's abortion laws.
South Korea overturned its 65-year-old ban on abortion, but stigma persists as the procedure is seen as only for "naughty girls."
One year after Ireland's repeal of abortion restrictions, fewer procedures than expected have taken place. The government has also lifted its ban on funding abortion services in the developing world. North Macedonia eased its law on accessing abortion later in pregnancy.
The pope likened having an abortion to "hiring a hit man." How are predominantly Catholic countries approaching the issue? While Malta's first-ever pro-choice movement launched, yet lawyers there fear prosecution for counselling clients about abortion. Thousands took to the streets in Croatia to rally against abortion. A chilling article from the Philippines: Manila's abortion ban is killing women. Argentine activists have rekindled the quest for legalization, though a report from BuzzFeed describes how "doctors and the church denied an 11-year-old rape victim from having an abortion," among the "thousands" who have also been denied. Ecuador's crackdown on abortion is putting women in jail, while there is debate to ease the law in rape cases. El Salvador courts freed women who had been convicted of having abortion. The Italian right is linking the low birthrate to abortion and migration. In Mexico, where a miscarriage can be treated as a crime, the president wants a referendum on the issue.
30+ Caribbean women's groups have called for decriminalization of abortion and were joined by Christian groups as well.