New Equipment Means New Opportunities for Women's Health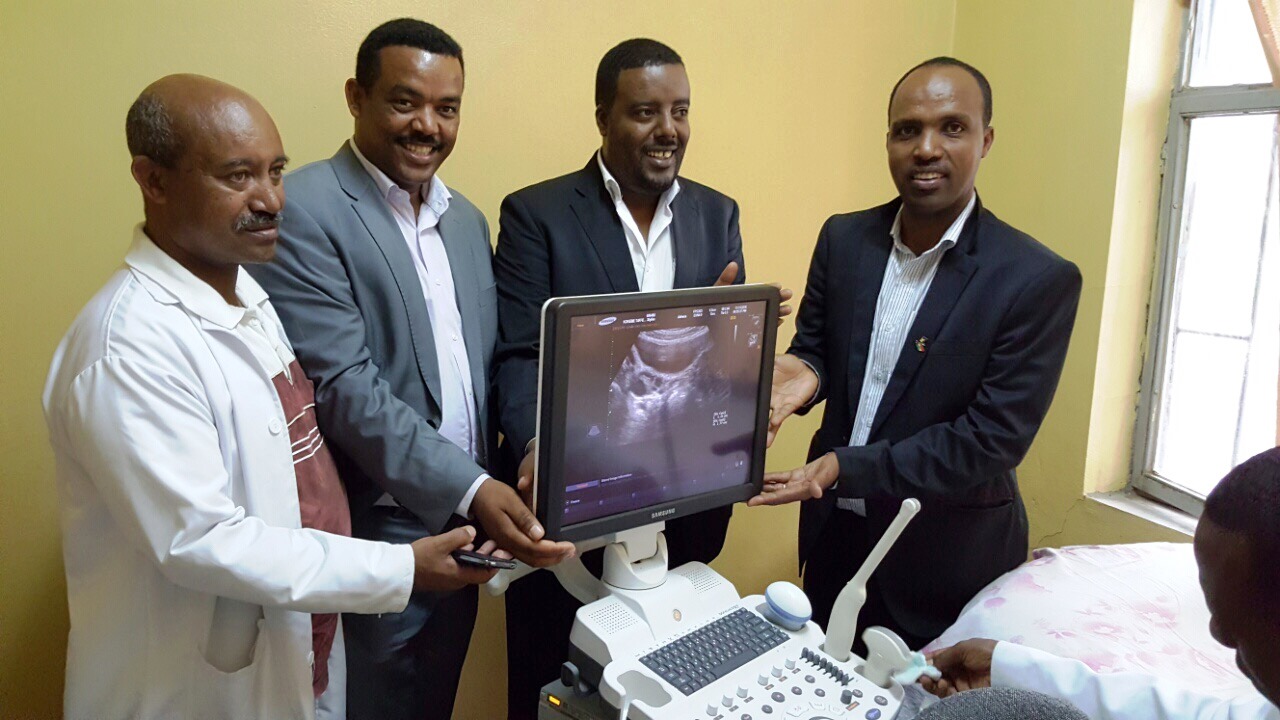 The Oromia region of Ethiopia is the country's most populous region and has one of the highest rates of unmet need for family planning. Women rely on Adama Hospital Medical College (AHMC) for family planning and comprehensive abortion care. However, in the first four years since its inauguration as a medical college, Adama Hospital did not have access to necessary technology that could fully support women's health needs.
That is changing.
Working with CIRHT-Ethiopia, AHMC just received a state-of-the-art obstetric ultrasound machine. This safe, accurate technology has become an indispensable tool for obstetrician-gynecologists around the world. Dr. Balkachew Nigatu, OB/GYN Residency Director and Maternal Fetal Medicine fellow at St. Paul's Hospital Millennium Medical College (SPHMMC) in Addis Ababa, recently conducted an in-depth orientation and training on the machine for faculty and senior residents. This guidance and collaboration across partnering medical schools is an important part of CIRHT's approach. As a CIRHT Center of Excellence, SPHMMC plays an important role in advancing this work.
In addition to the ultrasound machine, Adama Hospital Medical College is now equipped with a woman-friendly delivery couch and examination bed to help provide women with compassionate, quality care.
AHMC was inaugurated as a medical college in September 2012 as part of the Government of Ethiopia's initiative to increase the number of trained medical professionals, especially in rural areas. Currently in its fourth year, the medical college has enrolled 100 clinical year students. The department of OB/GYN has four faculty members who are training six residents.