Medical and midwifery students and local health centers benefit from innovations in university practices: Workshop in Debre Tabor looks at best practices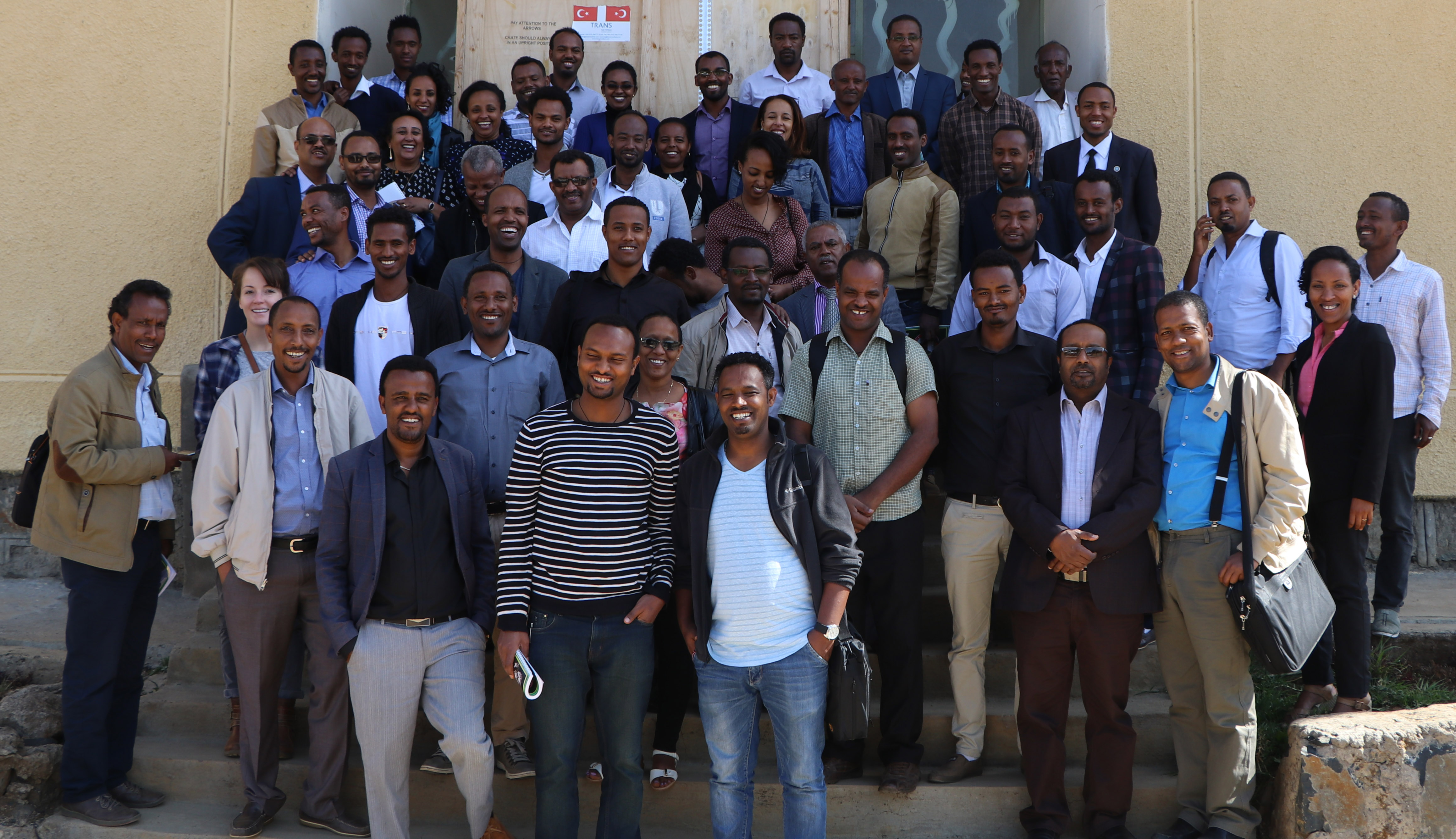 The Ethiopian Federal Ministry of Health (FMOH) is confronting an enviable problem: its efforts to increase the number of medical students has proven to be so successful that there isn't enough space at the 33 university hospitals for 20,000 students to gain their practical experience. One way to expand the opportunity is for the medical schools to reach out to their local health centers, creating a mutually beneficial arrangement: the local population gets more trained staffing, and the students gain access to real patients and medical situations, always under the guidance of a fully-qualified doctor.
At a recent workshop at Debre Tabor University organized by the FMOH and the Center for International Reproductive Health Training (CIRHT), 48 family planning and reproductive health professionals from ten universities, the FMOH, and the Ministry of Education looked at some of the best practices – and potential barriers – in implementing that win-win situation.
The first step is to ensure that the students have been taught practical skills, often by utilizing a fully-equipped skills lab, which Debre Tabor faculty were happy to display. Many of the ten CIRHT university partners have upgraded their labs in the past year as well. Teaching practical skills is an important element in the new curricula being introduced across the country.
The next step is to reach out to potential affiliates and assess their needs. Student involvement will only be welcomed when the local management sees a real benefit for its operations and its patients. In some cases, the university can also coordinate physical improvements to the facilities. Debre Tabor's experience shows that integrating this kind of clinical experience into the curriculum results in additional benefits: faculty join their students at the affiliated health centers so everyone involved becomes more motivated and committed, and the students get an early lesson in the importance of having compassion for their patients.
Creating these links between university hospitals and their local clinics can help the FMOH in its task to train more doctors and prepare them for real service. For the OB-Gyn and midwifery students, it will ultimately mean more healthy women, and a continuation in the drop in maternal mortality and morbidity in Ethiopia.