August 2018 News Review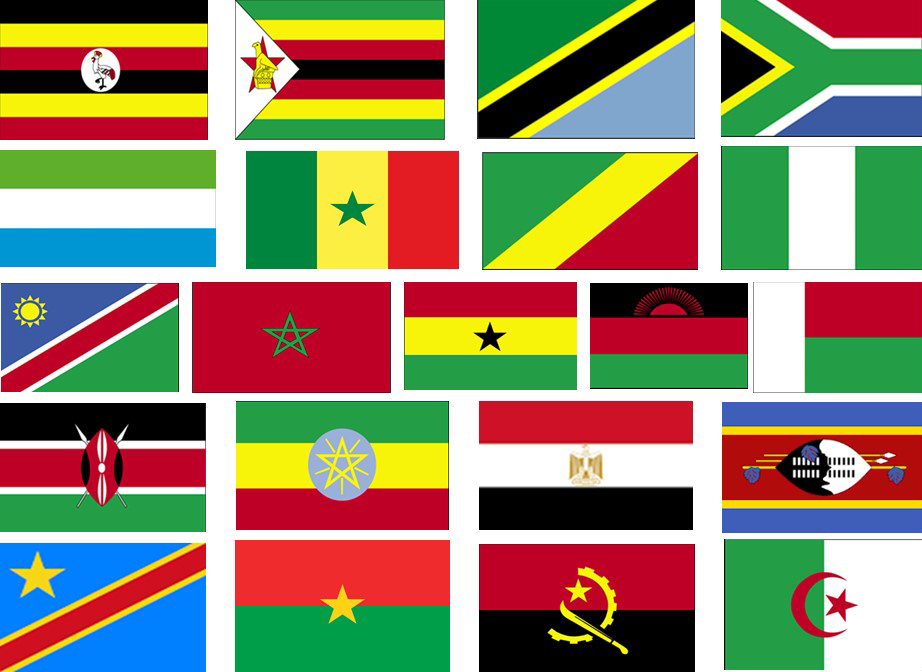 Access to Contraception
Guaranteeing accessing Contraceptive Commodities – condoms, implants, IUDs, or pills – is a complicated task with many variables. Funding, administrative approvals, supply chain management, provider and end-user training and counselling, communication and reducing stigma all have an influence on reducing the unmet need for contraception.
The most important aspect is giving women and girls, and secondarily their partners, control of their reproductive health.
The consensus also is that "Modern contraceptive methods are key to development" (Tanzania Daily News), a "Key to Achieving the SDGs" (Modern Ghana), which "spurs economic growth." (Business Day Nigeria).
That unmet need for women in some parts of Africa can be dire. One study showed that almost 90% of (DR) Congolese women are unable to access any modern method of contraception. Which can have consequences in places like Angola, where 50 percent of pregnancies happen before the age of 18.
How to plug that gap? In Ethiopia, Marie Stopes International introduced a digital family planning counselling application. Another Ethiopian study showed that greater macroeconomic issues of poverty and overall ante-natal and post-natal care are predictors of use of postpartum contraception. Education levels are determinants as well, as described in articles from Ghana, Nigeria, and South Africa, where one project is using "indigenous education systems" to boost family planning knowledge.
Reducing stigma and myths: Cultural and religious "misconceptions" hinder use in Nigeria. In Kenya, most Catholics approve of condom use but there are still "taboos" including the simple act of talking to children about birth control. Family planning is boosted as a human right (Ghana), use of condoms is cool (Kenya), and one Zimbabwean newspaper is compelled to run an article that states:  No, distributing condoms in prisons does not promote homosexuality.
Meeting the future gap will require new business models, social franchising, online financing tools, better data analysis and other innovations.
The Reproductive Health Supplies Coalition looks at the global contraceptive commodity gap: "The results of this analysis suggest that by 2020, there will be 493 million users of contraception in the 135 low- and middle-income countries. Meeting their contraceptive consumption needs over the next three years will require $8.45 billion. Out of pocket expenditures will account for the vast majority of that financing."
A similar study by Guttmacher looks only at adolescent contraceptive use into the future. Under the best scenario, "the number of modern method users would reach 27.1 million in 2030, and the proportion of adolescent women whose need for modern contraception would be met would rise to 79%. Contraceptive services for the 7.1 million modern method users in 2030 would cost an estimated $365 million under an assumption of increased LARC use. In 2030, an estimated 10 million unintended pregnancies would be averted under this accelerated growth scenario."
In the US, improvements in contraceptive use—including increases in use of long-acting reversible contraception and withdrawal in combination with another method—appear to be driving recent declines in adolescent birth and pregnancy rates.
Two new commodities were approved by the US Food and Drug Administration: the Annovera vaginal ring that can be effective for one year, and a controversial "digital birth control" app, similar to one that had its advertising banned in the UK, which has a 6.5% failure rate. Amid much talk about the need for contraceptive pills for men, with three "promising new methods" in advanced development, Uganda's Daily Monitor asks its readers, "Would you use it?"
The Need for Preservice Family Planning Training for Doctors, Nurses and Midwives
CIRHT is dedicated to preservice training in contraception and comprehensive abortion care to improve the lives of girls and women and reduce maternal mortality and morbidity. One study in
Global Health: Science and Practice
looked at adaptation of that training in Tanzania and Uganda:
"Adaptation of an evidence-based global family planning training resource in Tanzania and Uganda resulted in substantive changes to the curricula of the reproductive health preservice course unit that will support nurses and midwives to provide quality, rights-based family planning services."
Research Highlights
Two studies by colleagues at the University of Michigan also address the theme of access to contraception.
Justine Wu looked at
stereotypes of women with intellectual and developmental disabilities
(IDD), who are "less likely to receive effective reversible contraception… pervasive stereotypes about women with disabilities negatively affect the way health care providers counsel women about their reproductive and contraceptive options and how women perceive their own sexual and reproductive agency."
Algeria
Dr Yacine Terkmane : «Non, l'avortement n'a pas été légalisé en Algérie», Algerie Monde, 16 Aug 2018
Nécessité de mettre en œuvre et suivre la stratégie nationale de planification familiale (spécialistes), Algerie Press Service, 31 Jul 2018
Angola
Le dialogue et l'autonomisation des femmes aident à réduire les grossesses précoces, ANGOP, 17 Aug 2018
Cinquante pour cent des Angolaises ont conçu avant 18 ans, ANGOP, 15 Aug 2018
Burkina Faso
Santé de la mère et de l'enfant : La fondation Buffett propose son soutien au président du Faso, Sidwaya, 26 Aug 2018
Droit à la santé de la reproduction, Sidwaya, 22 Aug 2018
DRC
In #DRCongo almost 90% of Congolese women are unable to access any modern method of contraception., Marie Stopes International, 14 Aug 2018
Promotion des droits des femmes en Afrique. Protocole de Maputo : la vulgarisation lancée !, La Prosperite, 2 Aug 2018
e-Swatini
U.S. Halts Funding to Swaziland NGO as Anti-abortion Policy Bites, Swazi Media Commentary, 6 Aug 2018
Egypt
Min. of Endowments sets plan to raise awareness on population growth, Egypt Today, 26 Aug 2018
Ethiopia
"Delay pregnancy until you can get out of IDP camp and earn an income", UNFPA, 17 Aug 2018
Predictors of postpartum contraceptive use in rural Tigray region, northern Ethiopia: a multilevel analysis, BMC Public Health, 16 Aug 2018
Evaluating the impact of Marie Stopes International's digital family planning counselling application on the uptake of long-acting and permanent methods of contraception in Vietnam and Ethiopia: a study protocol for a multi-country cluster randomised controlled trial, Trials, 4 Aug 2018
In A Bird, A Community Sees Its Future, K4Healkth/PHE Voices, 11 Jul 2018
Ghana
Northern Ghana Teenagers Taken Through Reproductive Health, Modern Ghana, 29 Aug 2018
Trends in contraceptive use among married women by education, Joy Online, 27 Aug 2018
Fake doctor arrested after performing abortion on 17-year-old girl, Graphic Online, 27 Aug 2018
Reproductive Health Improving In Ghana So Far, Modern Ghana, 24 Aug 2018
Consider Family Planning As A Human Right : NPC Calls On Government, News Ghana, 12 Aug 2018
Big Boost For Reproductive Health Education, Modern Ghana, 2 Aug 2018
Gov't Gives Priority To Family Planning In NHIS, Modern Ghana, 2 Aug 2018
Family Planning Is Key To Achieving SDGs, Modern Ghana, 2 Aug 2018
Kenya
Using data to revolutionize family planning for everyone, everywhere: Nivi, Merck for Mothers, 30 Aug 2018
Family planning campaign in the hood, Capital FM, 29 Aug 2018
Woman turns to contraceptives after 11th baby, The Standard, 26 Aug 2018
Making condoms cool again among the youth, Daily Nation, 22 Aug 2018
Aggressive efforts are needed to arrest rapid population growth, Daily Nation, 21 Aug 2018
Police arrest 2 women over abortion in Nyamira, Daily Nation, 11 Aug 2018
Most Kenyan Catholics approve of condoms, family planning, La Croix International, 31 Jul 2018
Overcoming Taboos to Advocate for Adolescent Access to Contraceptives, Jhpiego, 10 Jul 2018
Madagascar
Passion with Purpose, K4Healktrh/FP Voices, 13 Aug 2018
Malawi
Dedza registers an increase in women taking family planning methods, The Maravi Post, 31 Aug 2018
Malawi Urged Domesticate Health Treaties, CSJ News, 29 Aug 2018
Authorities optimistic on enactment of new abortion law, CSJ News, 27 Aug 2018
"People like you should not have sex" – Young people with disabilities claim their right to reproductive health, UNFPA, 20 Aug 2018
Muluzi hails UK for funding sexual healthservices in Malawi: K47 bn "Tsogolo Langa" programme, Nyasa Times, 16 Aug 2018
Girls urged to take role in reproductive health advocacy, Malawi24, 5 Aug 2018
The duty to make abortion law transparent: A Malawi case study, IJGO, 27 Jul 2018
Morocco
Moroccan feminist activist arrested amid abortion campaign, News24/AP, 19 Aug 2018
Le M.A.L.I "consterné" par le retrait des pharmacies d'un médicament utilisé au Maroc pour avorter, HuffPost Maghreb, 16 Aug 2018
Namibia
SheDecides campaign launched in Namibia, New Era, 16 Aug 2018
Women need to have control of their own sexual and reproductive health – Expert, Namibian Economist, 13 Aug 2018
Nigeria
Most women in Plateau ignorant of family planning, Vanguard, 31 Aug 2018
Family planning, catalyst to economic growth, The Sun, 28 Aug 2018
Can Community Organisations Lead In Taking Sexual Health Education To Rural Areas?, Nigeria Healthwatch, 27 Aug 2018
Small Size Family Passport To Happy Retirement, Leadership 25 Aug 2018
Stop Hiding Behind Culture To Refrain Family Planning – V4FPRCH, Concise News, 25 Aug 2018
Family planning spurs economic growth – OGSG, Business Day, 24 Aug 2018
NURHI reaches 1.24 million with contraception information in Oyo, Nigerian Tribune, 23 Aug 2018
CENGOS tasks media on gender-based violence, sexual reproductive health rights, Vanguard, 22 Aug 2018
Is Kaduna ready for global family planning?, Vanguard, 22 Aug 2018
VVF: Kaduna fast closing family planning gap, Vanguard, 19 Aug 2018
World Bank boost reproductive health study in UNIBEN, The Nation, 18 Aug 2018
Improve quality of care drives uptake of family planning in Lagos—Omasanjuwa, Vanguard, 18 Aug 2018
Culture, religious misconceptions hindering family planning in Nigeria, Premium Times, 16 Aug 2018
Family planning: Despite increase in uptake, ignorance fuels myths, misconceptions in Kaduna, Vanguard, 14 Aug 2018
Group Sparks Fresh Debate, Demands Right To Free Abortion For Nigerian Women, The News-Chronicle, 12 Aug 2018
6 states to bring family planning closer to childbirth, Daily Trust, 11 Aug 2018
'Family planning is beneficial to all', The Nation, 10 Aug 2018
How to checkmate unwanted pregnancies, abortions —ANN, Nigerian Tribune, 9 Aug 2018
Every Nigerian Should Have Access To Family Planning, Basic Healthcare – Jega, The Independent, 8 Aug 2018
Ekiti launches new Family Planning plan, Nigerian Tribune, 3 Aug 2018
Family Planning: NURHI Embarks On Modification Of Private Hospitals, Leadership, 2 Aug 2018
NPC Advocates Reproductive Health Education For Youths, Leadership, 1 Aug 2018
Republic of Congo
Le libertinage, une voie de grossesses précoces chez les adolescentes, Agence d'Information d'Afrique Centrale, 11 Aug 2018
Journée mondiale de la population : un appel à la prise de conscience de la planification familiale, Agence d'Information d'Afrique Centrale, 4 Aug 2018
Senegal
SRAJ: 50,000 jeunes sensibilisés par le projet "connecting4life'' (initiateurs), Agence de Presse Senegalaise, 1 Aug 2018
Sierra Leone
Sierra Leone wants more girls in school – but not if pregnant, Thomson Reuters Foundation, 23 Aug 2018
South Africa
What Does the Law Say About #safeabortion? Find Out – – in All 11 Official Languages., Bhekisisa, 27 Aug 2018
Veru Awarded 75 Percent of South Africa Female Condom Tender, Nasdaq, 27 Aug 2018
Indigenous knowledge systems can boost sexual health and reproduction knowledge in Africa, IOL, 25 Aug 2018
Talking about sexual health helps dispel the many myths: Dr T, IOL, 17 Aug 2018
Views closed on pregnancy policy, News24/South Coast Fever, 16 Aug 2018
Health Workers for Choice – Working to Improve Quality of Abortion Services, Women's Health Project, 15 Aug 2018
Women's most significant human right, News24, 12 Aug 2018
She decides southern Africa #thetimeisnow!, Gender Links, 7 Aug 2018
'Gag Rule will slow down the fight against Aids', Bhekisisa, 3 Aug 2018
Tanzania
Modern contraceptive methods key to development, Daily News, 18 Aug 2018
Agency advocates use of contraceptives, The Citizen, 18 Aug 2018
Gov't targeting to increase spending on family planning services by 2020, IPP Media, 15 Aug 2018
Penny Mordaunt visits family planning clinic during visit to Tanzania, Brits in Kenya, 10 Aug 2018
'Unchecked population rise fuels land crisis', Daily News, 3 Aug 2018
Uganda
Religious leaders help tackle unsafe abortion, IPPF, 30 Aug 2018
Abortion: Stories from Doctors and Patients, The Story Collider, 29 Aug 2018
In Uganda's Kyenjojo district, interfaith advocacy results in 7,029 new family planning clients between 2015 and 2017, Faith to Action Network, 28 Aug 2018
Would you use the male contraceptive pill?, Daily Monitor, 26 Aug 2018
Teenage pregnancies continue to plague Pakwach, Daily Monitor, 23 Aug 2018
Men in refugee camps to play role in family planning, New Vision, 10 Aug 2018
Lira runs short of long-term contraceptives, New Vision, 4 Aug 2018
Uganda to conduct a study on abortion rates, New Vision, 3 Aug 2018
Over 46.2% of pregnancies in Uganda are unplanned: Report, New Vision, 2 Aug 2018
Birth control billboards: Woman sues marketing firm for using her face, Daily Monitor, 1 Aug 2018
One on One — Beth Fredrick of Advance Family Planning and Scott Radloff of Performance Monitoring and Accountability 2020 on trends in contraceptive use and increasing access to family planning, Bill and Melinda Gates Institute for Population and Reproductive Health, 27 Jul 2018
Zimbabwe
Zim's pregnancy termination laws still stringent, NewsDay, 29 Aug 2018
MSF To Offer Free Sexual, Reproductive Health Services To Youth At Harare Agricultural Show, Pindula, 28 Aug 2018
Abortion dilemma . . . unwanted pregnancies give rise to maternal mortality, The Herald, 28 Aug 2018
Parents urged to open up on reproductive health, NewsDay, 25 Aug 2018
Sadc PF to discuss sexual, reproductive health rights, NewsDay, 21 Aug 2018
Marondera clinics run out of condoms as vendors loot to make floor polish, New Zimbabwe, 14 Aug 2018
No, distributing condoms in prisons does not promote homosexuality, This is Africa, 9 Aug 2018
Research and Resources
Study: Medicaid Expansion Improves Access to Family Planning, M Health Lab, 31 Aug 2018, see publication at: Association of Access to Family Planning Services With Medicaid Expansion Among Female Enrollees in Michigan, JAMA Network Open, 31 Aug 2018
State Requirements for the Provision of Medication Abortion, KFF, 31 Aug 2018
Different and Not Equal:The Uneven Association of Race, Poverty, and Abortion Laws on Abortion Timing, Social Problems, 31 Aug 2018
Adaptation of the Training Resource Package to Strengthen Preservice Family Planning Training for Nurses and Midwives in Tanzania and Uganda, Global Health: Science and Practice, 30 Aug 2018
Global survey to inform WHO Guidelines on self-initiated interventions for sexual and reproductive health and rights (SRHR) , WHO RHR/U of Toronto, 30 Aug 2018
Fact Sheet: The U.S. Government and International Family Planning & Reproductive Health Efforts, KFF, 29 Aug 2018
Oral Contraceptive Use and Risks of Cancer in the NIH-AARP Diet and Health Study, American Journal of Epidemiology/MedScape, 28 Aug 2018
Hormonal Contraceptive Consent by Minors, MedScape/US Pharmacist, 28 Aug 2018
Changing Patterns of Contraceptive Use and the Decline in Rates of Pregnancy and Birth Among U.S. Adolescents, 2007–2014, Journal of Adolescent Health, 24 Aug 2018
Paracervical Block Reduces Pain of IUD Insertion, MedScape/Reuters, 22 Aug 2018 ref: Paracervical Block for Intrauterine Device Placement Among Nulliparous Women: A Randomized Controlled Trial, Obstetrics & Gynecology, September 2018
Women With Intellectual and Developmental Disabilities Less Likely to Receive Effective Contraceptives, MedScape/Reuters,17 Aug 2018
Planned, unplanned, and in-between: the meaning and context of pregnancy planning for young people., Contraception, 15 Aug 2018
Contraception Use Among Reproductive‐Age Women with Rheumatic Diseases, Arthritis Care & Research, 14 Aug 2018
Reproductive Coercion and Women's Health, Journal of Midwifery & Women's Health, 13 Aug 2018
Drug Use During Pregnancy Policies in the United States From 1970 to 2016, Contemporary Drug Problems, 13 Aug 2018
Ethical considerations for research on adolescent sexual and reproductive health, WHO/HRP, 12 Aug 2018
Providers as an Audience: Addressing Provider Perspectives and Barriers Through SBC Approaches, Breakthrough Action and Research, 9 Aug 2018
Antiandrogenic Birth Control Pills Tied to Higher Risk of Drug-Induced Long QT Syndrome, MedScape/Reuters, 9 Aug 2018
Adolescent abortion-fund patients face more barriers than adults, University of Buffalo, 7 Aug 2018
Here to Stay: The Evolution of Sexual and Reproductive Health and Rights in International Human Rights Law, Laws, 7 Aug 2018
I-CONnect Symposium–The Chilean Constitutional Court's Abortion Decision: Door Opened and Left Ajar, Part I, Part II, Part III, Part IV, Part V, Blog of the International Journal of Constitutional Law, 1-5 Aug 2018
The Struggle to Save Abortion Care, Contexts, 1 Aug 2018
A roadmap for research on self-managed abortion in the United States, Ibis Reproductive Health/Gynuity/ANSIRH, August 2018
Future Scenarios of Adolescent Contraceptive Use, Cost and Impact in Developing Regions, Guttmacher, August 2018
How to talk about abortion – A rights-based messaging guide, IPPF, August 2018
Global contraceptive commodity gap analysis, Reproductive Health Supplies Coalition, August 2018
El aborto en América Latina, Siglo Veintiuno Editores, August 2018
New studies to collect representative female and service delivery point abortion data in five countries, PMA 2020, 31 Jul 2018
New Online Tool for Family Planning Financing, FP2020, 26 Jul 2018
Conocimiento y actitudes sobre las leyes del aborto y de las guías de práctica clínica del aborto en Ecuador entre los estudiantes de sexto a décimo segundo nivel de pregrado de la Facultad de Medicina y Posgradistas de Ginecología y Obstetricia de primero, segundo y tercer año de la Pontificia Universidad Católica del Ecuador, febrero-abril 2018., PUCE, 20 Jul 2018
Second-trimester medication abortion outside the clinic setting: an analysis of electronic client records from a safe abortion hotline in Indonesia, BMJ Sexual & Reproductive Health, 18 Jul 2018
Options for Contraception, Avert/Young Voices Africa, 17 Jul 2018
Global/General
The struggle for sexual and reproductive health and rights in central and eastern Europe, aidsmap, 31 Aug 2018
The abortion debate doesn't change, but the science of abortion does, The Boston Globe, 31 Aug 2018
Humanizing abortion laws, Rappler (Philippines), 31 Aug 2018
Trump Administration Dramatically Shortens Funding Period for Title X Grants, Rewire, 31 Aug 2018
Unmet demand for contraceptives, The Express Tribune (Pakistan), 30 Aug 2018
Social Franchising: Cross-sector Partnerships Expand the Reach of Family Planning Services, Medium/FP2020 HIP, 30 Aug 2018
Partnership and Coordination Advance Family Planning for Women and Girls Affected by Crises, Medium/CARE/FP2020, 30 Aug 2018
Building a Movement of Youth-Led Family Planning, Medium/FP2020/IYAFP, 30 Aug 2018
A Balancing Act: Population and the Environment, FP2020, 30 Aug 2018
UK to help poorest women around the world gain access to birth control, The Telegraph, 30 Aug 2018
Family planning app banned by advertising watchdog, WikiTribune, 29 Aug 2018
Satanic Temple's Missouri abortion law challenge dismissed, Star Tribune, 29 Aug 2018
Online abortion ads: Doctors defend right to inform patients, Deutsche Welle, 29 Aug 2018
Want to Protect the Right to Abortion? Train More People to Perform Them, The New York Times, 29 Aug 2018
South Korea doctors protest over tougher abortion restrictions, Channel News Asia, 29 Aug 2018
A plea for family planning, The Express Tribune (Pakistan), 28 Aug 2018                                       
The Supreme Court is in danger of losing a generation of voters, Vanity Fair, 28 Aug 2018
Are Embryos Property, or People?, Washington Post, 27 Aug 2018
Students sue University of Notre Dame for restricting access to some birth control, Washington Post, 27 Aug 2018
How the Dutch Do Sex Ed, The Atlantic, 27 Aug 2018
In Turkmenistan, a reproductive health campaign changes attitudes, UNFPA, 27 Aug 2018
Indonesia drops abortion charge against teen raped by brother, Straits Times, 27 Aug 2018
The EU Supports Reproductive Health Services in Iraq with a new contribution to UNFPA, ReliefWeb/UNFPA, 27 Aug 2018
Inside the secret network providing home abortions across the US, The Guardian, 27 Aug 2018
Population: quand islam rime avec planning familial, RFI Afrique, 26 Aug 2018
Women will soon be allowed to take an abortion pill at home for the first time, The Sun, 25 Aug 2018
England's New Abortion Pill Plan Is A Huge Step Forward For Reproductive Rights In The Country, Bustle, 25 Aug 2018
Biorhythms and Birth Control: FDA Stirs Debate by Approving 'Natural' App, MedScape/KFF, 24 Aug 2018
HHS should withdraw proposed family-planning gag rule, AMA, 24 Aug 2018
Empowering Health Workers to Provide Gender-Competent Family Planning services, Frontline Health Workers Coalition, 24 Aug 2018
Argentine group says 3,000 Catholics quit church over abortion, France 24, 24 Aug 2018
Attacks on Abortion Are Attacks on Health Care, and They Affect Everyone, The Mary Sue, 24 Aug 2018
FDA approved a birth control app. Here's what OB-GYNs want you to know., NBC News, 24 Aug 2018
Over 500,000 women undergo illegal abortions in Brazil, Al Día, 23 Aug 2018
Kavanaugh's Supreme Court Nomination Sparks Protests By Women of Color Reproductive Rights Activists, Mic, 23 Aug 2018
New business models reshape the abortion and contraception landscape, Oregon Business, 23 Aug 2018
The Fight for the Right to Abortion Spreads in Latin America Despite Politicians, IPS, 23 Aug 2018
A Win for Reproductive Rights in Alabama May Spell Trouble Down the Line, Rewire, 22 Aug 2018
When abortion is a lifeline, Univision, 22 Aug 2018
The Trump Official Overseeing Migrant Girls' Health Care Once Wrote He Couldn't "Support Abortion for Any Reason", Mother Jones, 22 Aug 2018
Contraceptives Market Estimated to Reach over USD 31 Million by 2024, NBC New/Hexa Research, 22 Aug 2018
Board rejects abortion for teenager rape survivor, Times of India, 21 Aug 2018
Brett Kavanaugh's disturbing abortion history: He ruled against women who were forced to abort, Salon, 20 Aug 2018
Contraception mainstreaming in health sector strongly advocated, The International News (Pakistan), 20 Aug 2018
Contraceptive implant not abortifacient: POPCOM, Philippine News Agency, 20 Aug 2018
Why Male Birth Control Should Exist, According to These Four Men, Glamour, 20 Aug 2018
Self-Managed Abortion Care Becomes Urgent as Threats to Roe v. Wade Mount, Truth Out, 19 Aug 2018
Birth control app is misleading women, health experts warn, The Times, 18 Aug 2018
Catholic Church v women's rights in Argentina, The Lancet, 18 Aug 2018
Reaching women in remote areas, Ipas, 17 Aug 2018
Sex education to curb child marriages — Reproductive Health of Adolescents Malaysia, Malay Mail, 17 Aug 2018
How Effective Is Nexplanon? The Birth Control Implant Is One Of The Most Effective Contraceptive Methods, Elite Daily, 17 Aug 2018
How To Talk (And Not Talk) About Abortion With Your Mother, The Establishment, 17 Aug 2018
Otra mujer murió por un aborto clandestino en el norte del GBA, Clarin, 16 Aug 2018
Argentina Is Persecuting Abortion Rights Activists, Tele Sur, 16 Aug 2018
Scottish Court throws out case against home use of abortion pills, Humanists UK, 16 Aug 2018
'We Can Stop Him': Reproductive Health Advocates Urge Action to Stop Brett Kavanaugh's Confirmation, Rewire, 16 Aug 2018
Quiz: Earthquakes, volcanoes…and sexual health?, IPPF, 16 Aug 2018
When It Comes to Abortion Rights, Civil Disobedience Could Be the Only Option, Teen Vogue, 16 Aug 2018
Aborto Legal en Latinoamérica: el grito por los derechos se extiende, La Primera Piedra, 15 Aug 2018
President Trump's Global Gag Rule endangers lives in Africa, Deutsche Welle, 15 Aug 2018
"You have to keep fighting": Uruguayan Feminists Work to Build on their Gains, Global Fund for Women, 15 Aug 2018
11 Essential Stories on Abortion, The Cut, 15 Aug 2018
Songs for Our Reproductive Lives: A Playlist for Birth, Abortion, Adoption, and About Everything Else, Rewire, 15 Aug 2018
Woman Dies From DIY Abortion a Week After Argentina's Abortion Vote, The Cut, 14 Aug 2018
Family planning is vital: Akbar, Fiji Broadcasting Corporation, 14 Aug 2018
It took a cyclone for some Tongan women to get reproductive health care for the first time, PRI/GlobalPost, 14 Aug 2018
Both Sides Of Abortion Rights Debate Mobilized Over Supreme Court Nominee, NPR, 14 Aug 2018
The FDA just approved a "digital birth control" app for the first time: the controversy, explained, Vox, 14 Aug 2018
Battle Lines Drawn As Abortion-Rights Activists Leave Their Mark Outside Clinics, California HEalthline, 14 Aug 2018
Reproductive choices facing women with disabilities require careful consideration, Scope, Stanford University, 13 Aug 2018
Opinion: Many Cubans using abortion as birth control, Deutsche Welle, 13 Aug 2018
Annovera contraceptive device gets US regulatory nod, Medical Device Network, 13 Aug 2018
'Definição pelo STF sobre descriminalização do aborto vai se tornar inadiável', JOTA (Brazil), 12 Aug 2018
Abortion Bill fails in Argentina, but movement takes hold across Latin America, The Irish Times, 12 Aug 2018
In West Africa, Family Planning Youth Ambassadors Are Helping Their Countries Plan for the Future, IntraHealth, 11 Aug 2018
Trump Administration Funds Sex Ed After Courts Rule Reversals Illegal, Refinery29, 11 Aug 2018
Foreign Minister Soini riles fellow politicians with anti-abortion comments, YLE (Finland), 11 Aug 2018
Family planning now more accessible, Samoa Observer, 11 Aug 2018
This is what could happen if Roe v. Wade fell, Business Insider, 11 Aug 2018
Youth Voices, FP2020, 10 Aug 2018
Anti-Choice Centers Targeted in California Billboard Campaign, Rewire, 10 Aug 2018
The Doctor Doesn't Listen to Her. But the Media Is Starting To., The Atlantic, 10 Aug 2018
Creating Safe Spaces for Young People at Every Level of the FP2020 Partnership, Medium/FP2020, 10 Aug 2018
FDA clears controversial fertility app to prevent pregnancy, STAT News, 10 Aug 2018
As Catholic Hospitals Expand, So Do Limits on Some Procedures, The New York Times, 10 Aug 2018
Nonmedical 'clinics' rapped: Lawmakers seek crackdown on deceptive anti-abortion 'pregnancy crisis centers', Journal Inquirer, 9 Aug 2018
Empowering Africa's young women, FIGO, 9 Aug 2018
Judge Postpones Decision On Missouri Medication Abortion Rule, KCUR, 9 Aug 2018
They Lost Argentina's Abortion Vote, but Advocates Started a Movement, The New York Times, 9 Aug 2018
The Powerful Voicemails Women Who Had an Abortion Left for Their Senators, Broadly, 8 Aug 2018
The Trump-Pence Administration Uses Alternative Facts to Drive Major Policy Decisions Around Women's Health, Center for American Progress, 8 Aug 2018
The women protesting in the Argentina abortion debate, BBC, 8 Aug 2018
China's happy piglet stamps trigger family planning policy posts, Reuters, 8 Aug 2018
Telemedicine could help fill the gaps in America's abortion care, Wired, 7 Aug 2018
At "Crisis Pregnancy Centers," Critics Say, Ideology Trumps Evidence, JAMA Network, 7 Aug 2018
Decriminalizing Abortion In Argentina Represents 'Human Rights Imperative', Washington Post, 7 Aug 2018
Abortion, I´m Telling You My Story, Red Necesito Abortar (Mexico), 7 Aug 2018
Argentina Votes Today on Legalizing Abortion. Here's What That Means for Women's Rights Across Latin America, Time, 7 Aug 2018
Call For An End To The Trump Administration's No-Abortion Policy for Immigrant Teens, ACLU, 7 Aug 2018
4 ways to get birth control that's affordable  — or even free, Insider, 6 Aug 2018
Um candidato que ignore a questão do aborto não pode ser levado à sério, El Pais (Brazil), 6 Aug 2018
Exile wreaks havoc on refugees' sexual and reproductive health, UNFPA, 6 Aug 2018
"Yo aborté en la clandestinidad": las historias de 18 mujeres que decidieron romper el silencio y el tabú, Infobae, 6 Aug 2018
The 3 most promising new methods of male birth control, explained, Vox, 6 Aug 2018
U.S. Urges End to Lawsuits Over 'Abstinence-Only' for Pregnant Teens, MedScape/Reuters, 6 Aug 2018
What Would Happen in the Minutes and Hours After the Supreme Court Overturned Roe v. Wade?, Vice, 6 Aug 2018
Private surgical abortion provider to open in Tasmania, The Guardian, 5 Aug 2018
Zine Útero Livre, Lésbicas e Feministas pelo Direito à Informação (Brazil), 4 Aug 2018
Why Full Reporting of Abortion Safety Data Is Needed, Real Clear Politics, 4 Aug 2018
Why Women Are Sharing Their Abortion Stories, The Nation, 3 Aug 2018
Why Some Women Choose Mail-Order Abortions, The Cut, 3 Aug 2018
Planned Parenthood To Continue To Receive Family Planning Funds Despite Push To Cut It From Program, California Healthline, 3 Aug 2018
HHS says 96 organizations will get family planning funding amid battle over program's future, PBS, 2 Aug 2018
Trump administration's proposed change to Title X endangers doctor-patient trust, STAT News, 2 Aug 2018
Professor forced into hiding by death threats over Brazil abortion hearing, The Guardian, 2 Aug 2018
Man who spiked girlfriend's drink with abortion pill convicted of felony, USA Today, 1 Aug 2018
ABA opposes proposal to ban abortion counseling and referrals at clinics that receive federal funds, ABA Journal, 1 Aug 2018
Why mothers defend Roe v. Wade: Abortion is a fact of life for parents, too, Salon, 1 Aug 2018
Indonesian girl's plight prompts call to legalise abortion, New Straits Times, 1 Aug 2018
Kavanaugh's Nomination Renews Fight Over Outdated State Abortion Bans, Mother Jones, 1 Aug 2018
'My Dark Secret': Orthodox Women Reveal Their Abortion Stories, Forward, 1 Aug 2018
The Best Thing You Can Do Now To Protect Abortion Rights, Refinery29, 1 Aug 2018
Insurers Can Send Patients To Religious Hospitals That Restrict Reproductive Care, Five Thirty Eight, 1 Aug 2018
Supreme Court of Brazil to hear experts on decriminalization of abortion on 3rd and 6th August 2018, International Campaign for Women's Right to Safe Abortion, 1 Aug 2018
3 abortion rights protestors stabbed in Chile, recalling 'worst years of the dictatorship', Women in the World, 31 Jul 2018
Why the new Global Gag Rule is more dangerous than ever, Medecins sans Frontieres, 31 Jul 2018
How Trump's abortion gag rule policy impacts the global AIDS crisis, CNN, 31 Jul 2018
Brazil: Decriminalize Abortion, Human Rights Watch, 31 Jul 2018
States defend family planning program against Trump administration's threats, Washington Post, 31 Jul 2018
Three Children, Two Abortions, The Atlantic, 31 Jul 2018
AMA opposes proposed cuts, gag orders for reproductive health, Medical Xpress, 31 Jul 2018
Anti-Choice Ideology Weaponized to Impact Women a World Away, DC Abortion Fund, 30 Jul 2018
Title X Change Would Threaten Evidence-based Care, AAFP Warns, AAFP, 30 Jul 2018
Fictional 'Department of Reproductive Control' Imagines America Without Title X, Now This, 30 Jul 2018
Senators Have a Lot to Gain by Supporting Abortion Rights and Rejecting Kavanaugh, Planned Parenthood Action  Fund, 30 Jul 2018
The Abortions We Don't Talk About, Slate, 29 Jul 2018
Famous Catholic birth control ban has hit the poor hardest, Wiki Tribune, 26 Jul 2018
Ipas Mexico study finds sexual violence a principal factor in child pregnancies, IPAS, 20 Jul 2018
What It's Like to Get an IUD as a Virgin, Elle, 18 Jul 2018
For the 'Helpers': How to Be a More Compassionate, Effective Advocate for Young Folks Who Need Abortion Care, If When How, 17 Jul 2018