Quality Improvement – The Constant Need to Provide Better FP Services to the Communities our Partners Serve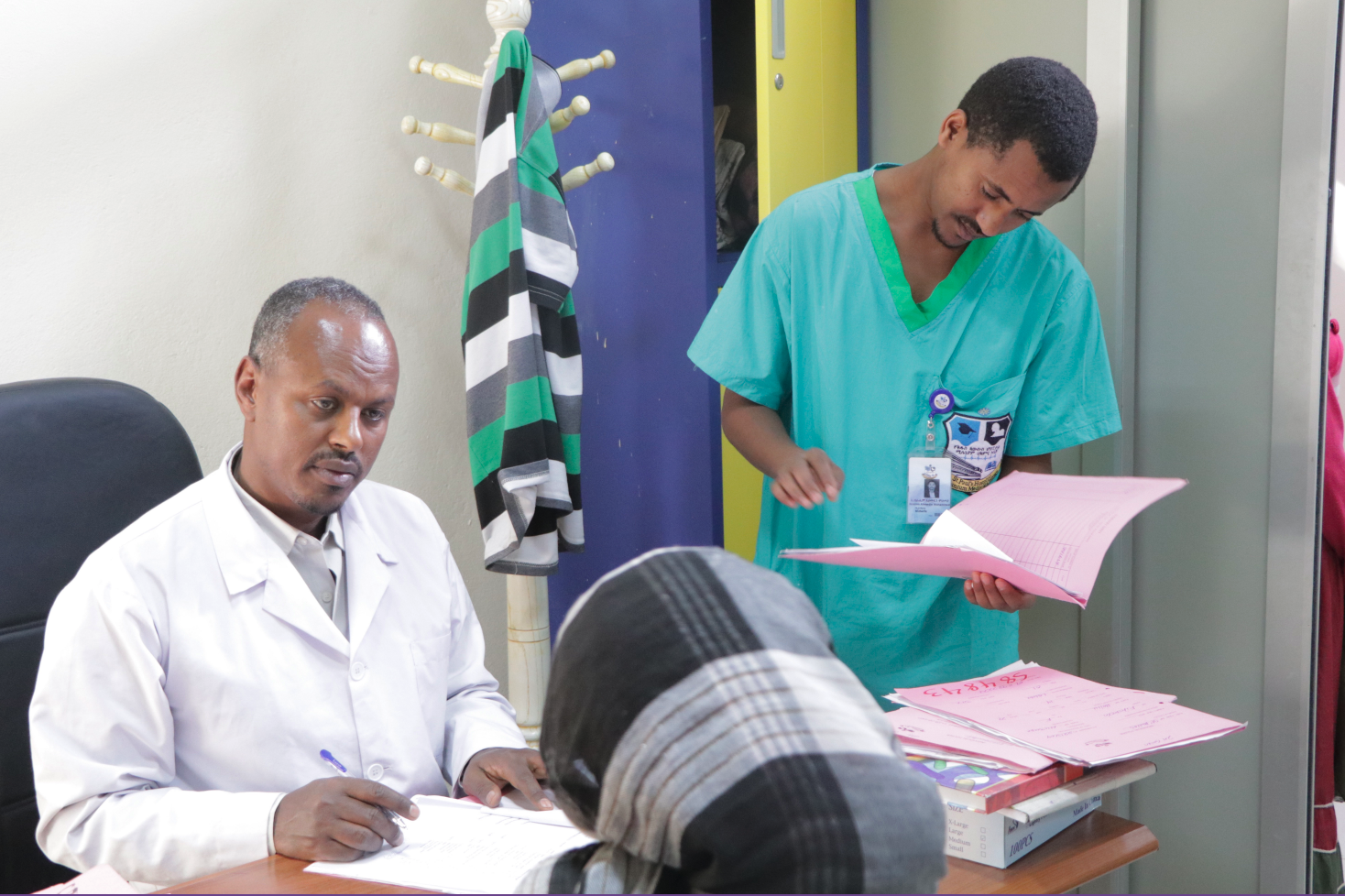 How can women's family planning needs be better served? And how can that improvement be quantified and targeted? CIRHT is working with its partner universities from across Ethiopia to answer those questions and implement a continuing – and constant – Quality Improvement program.
The core of family planning services offered by partner institutions occur at "Michu" Clinics – using the Amharic word for "comfort" – so an audit of each facility was the place to start. Developed by Munir Kassa, CIRHT's director of Reproductive Health Safety and Quality Improvement, the audits contain nearly 300 questions about every aspect of patient care, including structure, process, and outcome indicators. Some examples of the factors: What range of choices in contraception is available? Are consultation areas welcoming and private? Is the equipment accessible and well-maintained? Are staff trained in patient care – both in clinical management of complications as well as in counseling and empathy?
"To be serious about quality improvement, the whole team needs to understand how to monitor and assess their physical facilities and supplies, their medical competencies and their approaches to the patients. QI is a constant process the leads to better patient outcomes," explains Kassa.
Nurses, midwives, local champions, faculty, residents, and site coordinators from each institution have gathered in Addis Ababa over the past few months to complete the audits, create individual action plans, and collaborate and learn from one another.
The action plans consist of ideas and goals for change, assignment of responsibility for implementation, specific tasks, quantifiable targets and deadlines of two to six months.
One clinic plans to increase Post-Partum Family Planning (PPFP) from 20% to 30% in two months by training residents and nurses on the medical and counseling aspects. Another institution seeks to increase training in Comprehensive Abortion Care to serve more patients. Another cross-institution initiative is looking at standardizing documentation regarding physical examinations and health history. Currently, the requirements differ from place to place, creating inefficiency both at the time of care and in analyzing performance.
Tejie Tufa, a nurse and Maternal and Child Health (MCH) specialist at Black Lion Hospital, which is affiliated with Addis Ababa University, says the process "brought the Black Lion team together and reaffirmed our commitment to increasing access to care. We need stronger data management, counseling forms for providers, and Information, Education and Communication (IEC) materials."
Mustefa Abedella, St. Paul's Hospital Millennium Medical College (SPHMMC) OB-Gyn and Head of the Michu clinic, says the QI audit is an "eye opener, as we have now identified vital gaps and can start making changes." He believes the tool will be "greatly utilized as it encourages capacity development."
Tesfaye Hurisa an OB-Gyn Resident also at SPHMMC, is encouraged because "the staff has created a solid plan of action. With that said, we must continue this momentum by regularly meeting and evaluating our initiatives if we want to improve our integrated service delivery."
QI projects are under way across the country. Look for a report on some of the results in the coming months.