CIRHT research teams from Michigan and Ethiopia achieving global recognition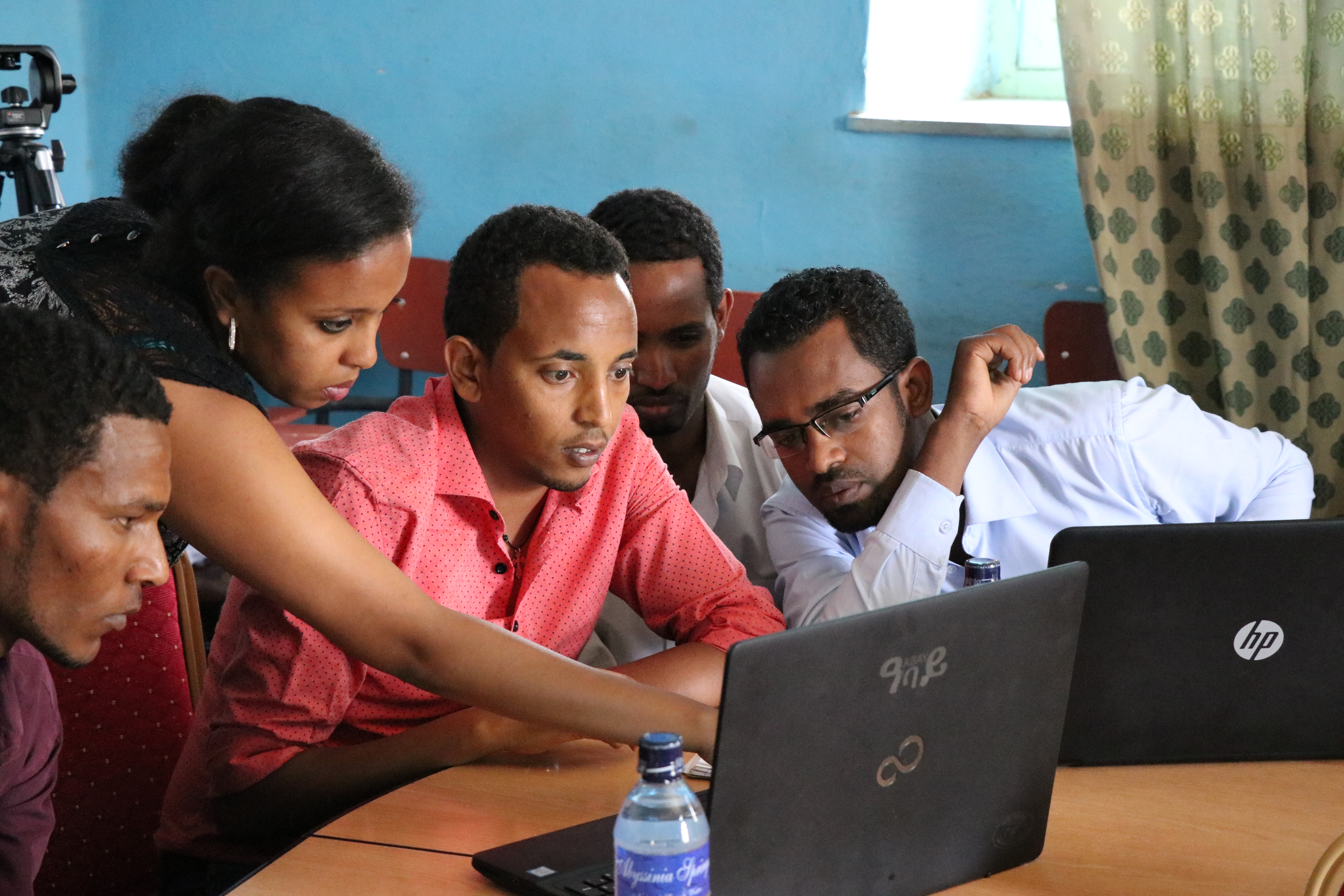 The Center for International Reproductive Health (CIRHT) at the University of Michigan will be well-represented at the upcoming 2018 Consortium of Universities for Global Health (CUGH) annual conference. Thirteen abstracts covering a range of topics from implementing quality improvement and pre-service education programs to contraception and abortion care from CIRHT staff in Michigan and Ethiopia and five partner universities throughout Ethiopia have been accepted for presentation at the annual conference, which takes place in March, 2018, in New York City. According to CUGH, the conference brings together "over 1700 professionals, educators and students" and aims to be "the world's leading academic global health conference" aimed at "addressing the global health challenges before us."
The Ethiopian universities represented include St. Paul's Hospital Millennium Medical College, Bahir Dar University, Haramaya University, Addis Ababa University and the University of Gondar.
"It's an incredible achievement for us and for our collaborators to have so many abstracts accepted at this very prestigious and competitive conference," said CIRHT Managing Director Janet Hall, MBA.  "I am extremely proud of this outstanding team."
Promoting and nurturing  a culture of research in their partner institutions is one of the academic pillars for CIRHT. Since 2015 The Center has been working with ten  medical schools and eight midwifery schools across Ethiopia to stimulate and build faculty capacity through customized, hands-on methodology workshops at the different phases of the research continuum and providing grants for selected projects. Those collaborations have led to 59 current research projects.
The overall goal of the research projects is to identify and address clinical and social impediments to provision of effective and efficient family planning services to the girls and women who need them, leading to evidence-based practices in approaches and treatment.
The theme of the topics that will be presented include, among others, examinations of:
Quality Improvement projects
Perceptions, determinants and acceptance of abortion and contraception options
Family planning counselling
Revamping the culture of research
Creating a generation of doctors and midwives competent in family planning skills
An additional, CIRHT-supported abstract on the use of teleconferencing in anesthesiology training was also accepted.
The Center is continuing to support research training and dissemination, always with the goal of improving family planning care for girls and women in lower and middle income countries.    "The abstracts to be presented by CIRHT investigators at this very important global health meeting reflects their passion and commitment to advance reproductive health, and the power of teamwork and collaboration in research. Our CIRHT colleagues are incredibly impressive researchers and I am delighted by this opportunity for our team to share and learn at the CUGH annual meeting," said Yolanda Smith, MD, CIRHT Research Director.